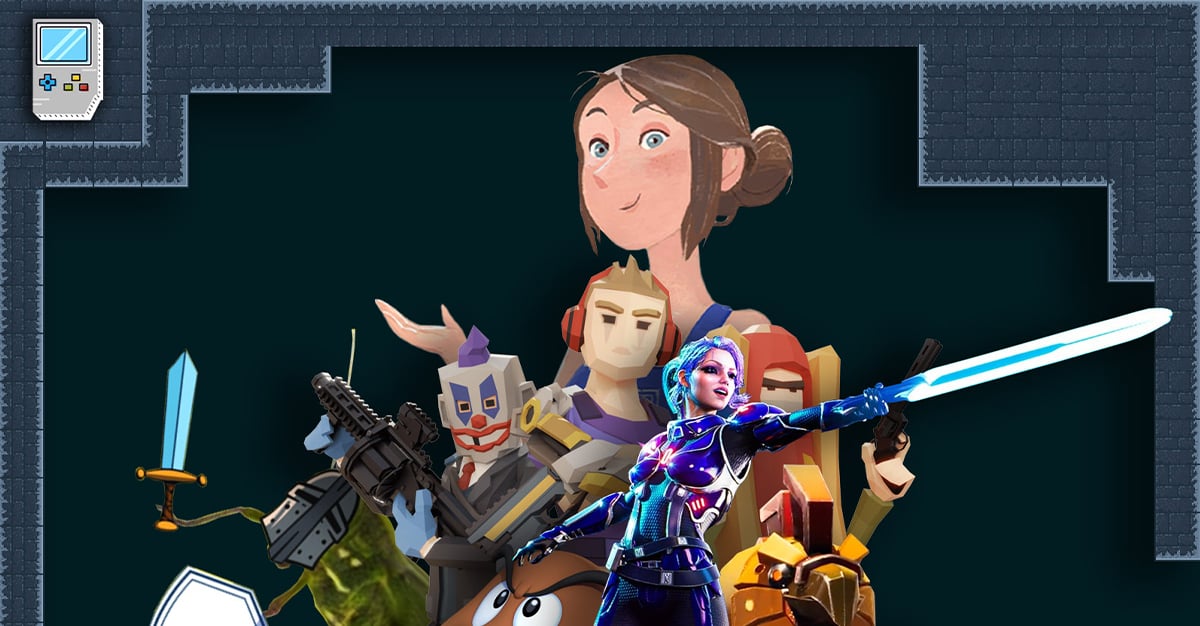 My Neighbor Alice
My Neighbour Alice is the ideological successor to Animal Crossing and Stardew Valley but on blockchain. At first glance, it may seem like a regular farming simulator, like Town Star or Farmville. However, this video game is a social simulation with a particular focus on interaction between players, which is the perfect genre in which to build a metaverse where players can be connected by a common goal. 
My Neighbor Alice is free-to-play, although to start your journey, you'll need to purchase a plot of land, which is, itself, an NFT. On the other hand, you can earn ALICE tokens by participating in various in-game events, competitions, and tournaments. 
ALICE Token almost reached the top 100 cryptos by total market cap once before. Hence, it has a significant chance to push higher in the next year. The game's demo is already available, with the full release scheduled for next year.  
We covered ALICE in the top metaverse coins of December. Check the others that made the cut here:
The Top 10 Metaverse Coins by Market Cap as We Head into December
Light Nite
Light Nite is the only game on this list that uses Bitcoin as its main currency. Of course, you needn't own an entire bitcoin in order to start playing! Generally speaking, it doesn't require any specific investment to start playing, except for purchasing the game itself. Rewards are paid in satoshis, which are the smallest units of Bitcoin.
Light Nite is a similar game to Fortnite, but on blockchain, even hinted at by the name itself. The battle royale genre became a great promoter of loot boxes and obtaining unique skins, skills, and arms. However, from Vitalik's story, we can see that loot can be taken from you, even if you had invested real money in your equipment. 
As its successor, the purpose of Light Nite is to survive and be the last standing player in the area. Moreover, players receive rewards in the form of bitcoin for completing challenges and other gameplay related tasks. 
Light Nite costs $20 on its official launcher, Elixir. The game is set to be released for PC, mobile platforms, and gaming consoles in 2022. 
Read more about battle royales on blockchain in this article: 
What If Fortnite Were on Blockchain and Had Crypto?
Grasshopper Farm
I tried not to include too many virtual pet games in this list, not because I don't like the genre itself, on the contrary, the Pokémon series is one of my favourites on the Nintendo consoles, along with Mario and Zelda series. 
However, there is a high chance that the market becomes overloaded with virtual pets. Let's count what's already out there: Axie Infinity, Ethermon, My Defi Pet, Binamon, Elementos, and many others. Moreover, Axie Inifnity already holds the best place in the sun. Therefore, blockchain developers are generally looking for other genres. In short, 2021 was the year of crypto virtual pets. The year of 2022 will likely belong to something else. 
On the other hand, Grasshopper Farm is levelling up the game. First of all, it's connected to the Enjin ecosystem, therefore, the game can work as an addition to other existing games in that multiverse, due to the fact that all NFTs in the ecosystem are suitable for each of the available games, provided the developers offer such support). 
Secondly, the game is available to play in Telegram, which means it's as easy to play as it is to have a conversation in messenger. This allows players to pay less attention to the game itself, but still stay on track and receive awards in Enjin Coin.
Check out a review of Grasshopper Farm here: 
A Review of the Most Popular Pokémon-Like Virtual Pet Play-to-Earn Games
Gala Games' New Projects: Spider Tanks and Mirandus
I merged these into a two-in-one because they have an equal chance of experiencing a surge. Furthermore, they are connected by the ecosystem of Gala Games. The company became a diamond discovery in the crypto gaming world this year with the GALA token surging tremendously, and Gala nodes selling like hotcakes. 
This year Gala Games showed how to build a truly decentralized gaming platform, united by a common token ecosystem, but filled with games aimed focused on gameplay, in which the play-to-earn features are invisible, rather than being overly pushed. 
Spider Tanks is an MMO, PvP brawler with highly customised tanks as its NFT characters. The game is already available to play. Mirandus, for its part, is still in development. The game has been presented as a fantasy RPG similar to Skyrim, but with the blocky visual style of Minecraft. 
Read a full review of Spider Tanks in this article:
All Kind of Tanks with Crypto on Blockchain. Is There a Place for World of Tanks?
Shroom Kingdom
Who doesn't like Super Mario Bros? After all, the game is possibly the most iconic of the entire video game industry. In recent years, the franchise evolved into Super Mario Maker. This version of the Mario side scroller series gives players the possibility to not only play, but also to create their own levels and share them with the entire community. 
It was only a matter of time, then, before a platforming game appeared on blockchain. Impressively, Shroom Kingdom gives players the possibility of exporting their created levels from Super Mario Maker 2 on the Nintendo Switch to the blockchain platform. 
Shroom Kingdom is being built on the NEAR blockchain. Since the game is not licensed by Nintendo, you  won't get to see your favourite characters, but the gameplay mechanics will stay true to the original. 
Read a full review of Shroom Kingdom here:
Super Mario Bros on Blockchain and with Crypto: Dreams Can Come True
Illuvium
Illuvium will be a fully-fledged open-world, adventure RPG. The game had a high visibility announcement this year and in a timespan of only half a year, the token's price jumped from $50 to $1.7K. This represents one of the best results in the crypto gaming industry, in my opinion. It will be possible to "jump on the train" for Illuvium during the second quarter of 2022. 
Illuvium has all the potential makings to become one of the best Pokémon-esque games on the blockchain. The 3D visuals currently available look impressive and in terms of gameplay, the developers have promised a futuristic planet with plenty of exploration. On the other hand, it's prudent to wait for the release before making any final conclusions.
!function(f,b,e,v,n,t,s){if(f.fbq)return;n=f.fbq=function(){n.callMethod?
n.callMethod.apply(n,arguments):n.queue.push(arguments)};if(!f._fbq)f._fbq=n;
n.push=n;n.loaded=!0;n.version='2.0′;n.queue=[];t=b.createElement(e);t.async=!0;
t.src=v;s=b.getElementsByTagName(e)[0];s.parentNode.insertBefore(t,s)}(window,
document,'script','https://connect.facebook.net/en_US/fbevents.js');