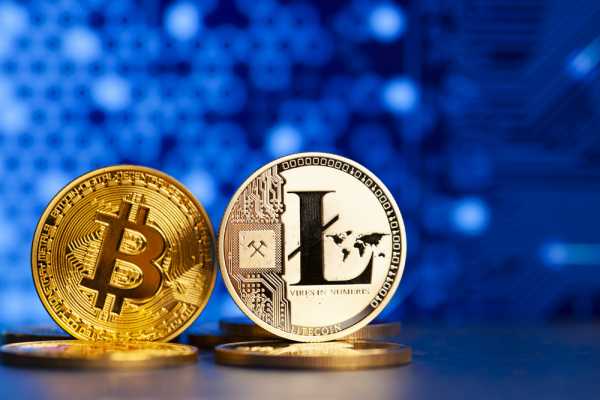 Cryptocurrency adoption continues to grow
Over the past year, people's attention in the cryptocurrency market has been focused on price growth, and rightly so. Bitcoin went up by over 200% from its 2017 high to reach a new all-time high around $65k, while Ether rallied past $4,500 in an extended bull cycle.
However, there have been other notable developments in the crypto space, mainly the entry of traditional financial institutions. Over the past few months, numerous traditional financial institutions have entered the crypto space, providing crypto-related services to their clients.
JPMorgan, Goldman Sachs, and Morgan Stanley are already heavily involved in the market. Other leading banks looking to venture into the market include Citigroup, UBS, Cowen, and Deutsche Bank. BNY Mellon, the oldest bank in the US, has already entered the market and this week expanded its presence.
BNY Mellon is set to offer cryptocurrency custody services to its clients via its new digital asset unit in Dublin. The Digital Innovation Hub will serve as a custodian for cryptocurrencies such as Bitcoin and other digital assets like non-fungible tokens (NFTs). It will also provide custody services to central bank digital currencies (CBDCs) when they become available.
Argentina is fast becoming a hotbed for cryptocurrency mining activities. The citizens are taking advantage of the massive electricity subsidy by the government to mine Bitcoin and other cryptocurrencies. This has apparently drawn the attention of big mining companies such as Bitfarms, who are looking to set up shop in the South American country.
With Iran banning crypto mining activities until September and the lingering ban in China, Argentina, and its cheap energy could become one of the leading cryptocurrency mining countries.
Crypto prices have stagnated
Despite the numerous positive news from the cryptocurrency market, prices have stagnated. Bitcoin, the leading cryptocurrency, is only up by 0.2% over the past 24 hours. It is still struggling to reach the $40k mark.
Ether is faring better, with the ETH/USD pair up by 3.6% over the past 24 hours. However, it is still trading around $2,500 and might need a big bullish movement to reach $3,000 again. In general, all the coins in the top ten are trading in the green. However, the bullish movement needs to be stronger if the market is to erase the losses of the past few weeks.