Website URL: https://allcryptotrades.com
Founded: 2021
Regulations: Unregulated
Languages: English
Deposit Methods: Wire Transfer, Credit/Debit Cards
Minimum Deposit: $500 for wire transfer, $100 for credit/debit cards
Free Demo Account: No
Number of Assets: N/A
Types of Assets: Trading, Cryptocurrencies, etc.
According to the website ALLcryptoTrades was founded by financial experts who are familiar with both traditional online trading and the rapidly growing crypto market. We specialize in global financial markets and master their shifting tides. When crypto trading first began, our brokers immediately recognized the market's opportunities and began trading the crypto markets; since then, we've become experts in the crypto industry and Europe's top traders.
Their goal is to create a trading community where everyone has the tools they need to reach their full trading potential, including cutting-edge technology, low fees, lightning-fast execution, and outstanding customer service. Opportunities abound in the forex and crypto markets, and ALLcryptoTrades will provide you with a portal to locate and exploit them.
Trading Accounts and Conditions:
AllCryptoTrades is a blacklisted scam that was quickly rebranded following the warning. In fact, it turned out that we had already encountered other brokers run by the same con artists, and you can read the full AllCryptoTrades review for more information.
The broker only has one (1) form of account which is the VIP Account. The broker offers a leverage of 1:5, which is a typical low amount for bitcoin CFD trading. Forex firms, on the other hand, are more likely to provide greater levels.
The minimum deposit at AllCrypto Trades is $500, which is two times the amount required by most brokers. AllCryptoTrades solely deals in cryptocurrencies, such as Bitcoin and USDT. This isn't unusual for a cryptocurrency broker, but keep in mind that this one is a known fraud, so any funds you put in will be lost forever. In general, it is better to fund your online trading account with bank cards such as MasterCard or Visa, because you may submit a chargeback and get your money back if you are a victim of a fraud.
AllCrypto Trades – Advantages
There are no advantages to this broker. It is 100% a scam and you shouldn't use it.
AllCrypto Trades – Disadvantages
Hefty Withdrawal and Deposit Methods
The account may only be funded with cryptocurrency and has a $500 minimum deposit. The following are the minimum withdrawals: Wire transfers cost $500, and credit/debit cards cost $100; these are substantial criteria. AllCryptoTrades does not set transaction fees, but it can charge clients anytime it wants. Overall, AllCryptoTrades is excessively expensive, which is reason enough to avoid it.
If consumers accept incentives, however, withdrawal terms will alter. Clients must trade the bonus amount plus the deposit 25 times to be eligible for withdrawal in this situation. The worst aspect of the bonus policy is that AllCryptoTrades doesn't define "25 times," thus for a $100 incentive, clients may be asked to trade 2500 lots (2.5 million USD in turnover) in order to withdraw funds. Furthermore, the incentives are final and cannot be reversed, implying that the broker will simply restrict withdrawals from the account. That's a ruse!
Plus500 is a FTSE 250 listed brokerage providing online trading services in CFDs, across 2,000+ securities and multiple asset classes.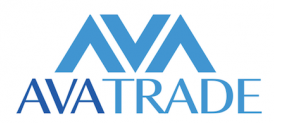 $100
Minimum Deposit
The company was created as a combined effort of financial professionals and experts in web-commerce with the goal of perfecting the online experience for retail traders.
It's a Proven Scam
Because AllCryptoTrades is a known scam, any funds you deposit with the so-called broker will be lost. You are tempted by an offer that appears to be too good to be true, and you deposit as advised by fraudsters, only to be ripped off.
In reality, the Forex scam is a process that differs substantially from regular fraud, which is typically a one-time occurrence. In Forex fraud, on the other hand, you are constantly in contact with scammers who will persuade you into making several deposits.
They may, for example, claim to manage your accounts and show you huge gains. If you trade on your own, they may manipulate market prices to make your account lucrative, tempting you to invest even more money. When you start pressing on getting your money back, the fraud becomes evident. Scammers will deny withdrawal requests for whatever reason they choose, and may even tell you that you must first pay taxes.
If you are forced to transfer money in order to withdraw, it is a complete fraud. In the end, the con artists will just stop communicating with you, leaving you with losses that are difficult to recoup.
Conclusion
Scams affect everyone, unfortunately. If you've been duped, the first thing you should do is think about the secondary dangers. Deactivate your bank card immediately and seek guidance from your bank. Report the incident, make a report, contact the authorities, and call the cops. Actively seek assistance!
Then, because fraudulent chargeback companies and individuals would be eager to take you for a ride again, it would be better if you were cautious in your attempts to recover cash. They generally demand cash in advance but offer no service in return. Share your story online; it's also vital to safeguard others. Take responsibility for your actions.
Even if you make money with AllCryptoTrades, you will not be able to withdraw it. You should look for a reputable broker. Scam schemes are usually unregulated, which seems obvious, but there are certain unspoken consequences to consider. Due to the lack of regulation, fraudulent projects are able to operate undetected by authorities, allowing them to commit fraud. Scammers typically set up IBCs in dubious jurisdictions and move their victims' funds to offshore accounts.
They do so since the money will be difficult to trace down after it leaves the nation, let alone retrieved by the victims. That is why you should only deal with registered brokers; they are obligated to act in a transparent manner, and the authorities will hold them accountable if they commit a crime, such as stealing their clients' money.
Brokers like AllCryptoTrades have no place in the UK, which is a highly regulated market where financial services companies must be licensed, transparent with their services, and fulfill a lengthy list of FCA criteria. While following all legal laws may be difficult for brokerages, it is clearly beneficial for retail investors, who can trade and invest with the confidence that their money is secure. Because legitimate UK brokers are required to maintain all client money in segregated accounts, give negative balance protection to traders, and even join in the Financial Services Compensation Scheme (FSCS).
We had mixed impressions about Goldwell Capital, a Cambodian forex broker. On the one hand, the firm is governed by the local SECC, which lends them at least some legitimacy. The trading circumstances, on the other hand, are not at all favorable to traders. Furthermore, there are undoubtedly more trustworthy forex brokers serving local clients.
There are more trading broker websites that are way more trustworthy and detailed than GoldWell Capital. Our suggestion is that you take your time to look for an online broker that you can trust with your money.
There is no distinction between account kinds; you may sign up for a Demo account or a Live account for practicing reasons.