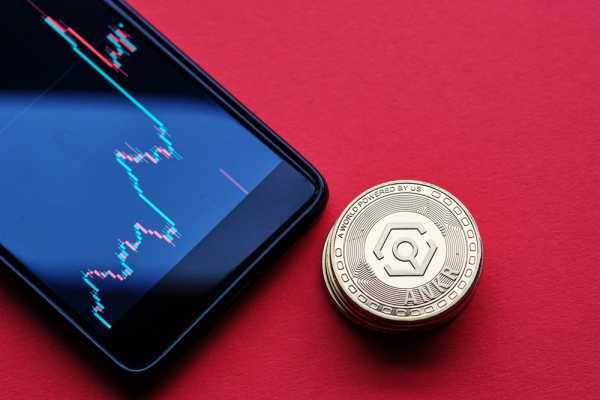 The broader cryptocurrency market is experiencing a mixed performance at the moment, with some coins underperforming while others are performing well.
ANKR Adds More Than 6% to its Value
The price of Ankr Network's native token is up by more than 6% over the past 24 hours. The rally comes despite the broader cryptocurrency market currently experiencing a mixed performance. Bitcoin is currently down by 0.5%, while Ether's price is up by 1.5% over the past 24 hours.
There is no major catalyst behind ANKR's latest rally. The Ankr Network team hasn't made any announcement over the past few days that could serve as a catalyst for the coin's latest rally.
Ankr is a project designed to serve as a management platform for cloud computing resources. The team wants to build an ecosystem of resource demanders, providers, app developers and consumers.
According to the team, cloud computing is the future, but it should be affordable for everyone instead of the current monopoly by tech giants like Amazon AWS, Google Microsoft Azure and Alibaba Cloud. The ANKR token is used for several functions on the Ankr Network, such as payment, staking and incentives.
ANKR Still Trading Below its 50-day Moving Average
ANKR's value has increased by more than 6% over the past 24 hours, and there is no obvious catalyst behind the rally. At press time, ANKR is trading at $0.1127 per token. The technical indicators show that ANKR is still not out of the negative zone despite its current rally.
ANKR's RSI rallies towards 50. Source: FXEMPIRE
ANKR is trading below its 50-day moving average of $0.1198. Despite its recent rally, ANKR's MACD line is still below the neutral zone, indicating that the bears have not fully relinquished control. The RSI of 50 indicates that the selling pressure on the token is still not over.
A move past its 50-day moving average would allow ANKR to rally higher and reach the first major resistance level at $0.1328. In the event of an extended rally, ANKR could trade above the $0.1517 mark before the end of the day.