Website URL: https://aviva-arb.com
Founded: 2021
Regulations: Not Regulated
Languages: English, German, Spanish, Italian
Deposit Methods: Cryptocurrencies
Minimum Deposit: Not Specified
Free Demo Account: No
Number of Assets: N/A
Types of Assets: US Stocks, Bonds, Raw Materials, Stock Indices, Currency Pairs, Cryptocurrencies
Trading Accounts and Conditions
AvivaARB does not provide any information about its trading account types. All we know is that it offers a Web ActTrader platform. When we accessed this platform, we found that the leverage offered was fixed at 1:100 and the spreads for the EURUSD set was a massive 3.7 pips.
AvivaARB – Advantages
There is nothing positive about this broker. It is a scam.
AvivaARB – Disadvantages
Here are all the issues we have found with this broker:
In its Terms and Conditions section, AvivaARB claims to be based out of St. Vincent and the Grenadines. This is our first red flag. St. Vincent and the Grenadines (or, SVG) is a haven for scammers because there is no regulatory oversight for forex brokers there. This means that brokers operating from this jurisdiction need to get regulatory clearance from authorities of the countries in which they wish to operate.
The second red flag is the sheer lies this broker has told on its website about its regulatory status. AvivaARB claims that it is regulated by the FSA in the UK. The problem is that there is not FSA in the UK; the regulator in this jurisdiction is the FCA – the Financial Conduct Authority.
So, basically, this broker is not regulated at all is trying to dupe traders into thinking it is with its lies. This is the first sign of a scammer!
Plus500 is a FTSE 250 listed brokerage providing online trading services in CFDs, across 2,000+ securities and multiple asset classes.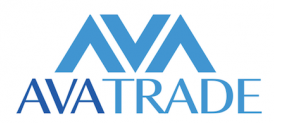 $100
Minimum Deposit
The company was created as a combined effort of financial professionals and experts in web-commerce with the goal of perfecting the online experience for retail traders.
Exposed as a Scammer by AVIVA UK
Aviva UK, a British multinational insurance company with more than 33 million customers across the world, regularly publishes lists of scammers who try to pass themselves off as a part of this organization.
If you check their website listing scammers, you will find that this broker – AvivaARB – is also listed there. This page tells you about how scammers are trying to defraud people while acting as if they are a part of this company and they constantly update the list of scammers.
It couldn't be clearer that we are dealing with a scammer here.
AvivaARB, like most other scammers, also has a weak trading platform. Something that is just enough to pass off as genuine. This web-based trading platform, called the Web ActTrader, offers you third-party charts, and a really shabby and unreliable panel for trading.
It doesn't even come close to the MetaTrader 4 platform, which is what you will get if you register with a genuine broker and not a scammer such as this one.
The spread for the EURUSD set is at a whopping 3.7 pips. This means that the cost of each trade would be ridiculously high. On average, most regulated brokers will offer a spread that ranges from 0.5 pips up to 1.5 pips. So, this broker is not worth it – even it was regulated.
The leverage ratio that AvivaARB offers is 1:100. While not as high as some other scammers that we have seen, it is still much too high. Not only is a high leverage risky it is also illegal in the countries that this broker targets. Because of the tremendous risk associated with high leverage ratios, most countries with strong financial regulations have placed limits to how much individual traders can leverage. In the UK, the EU and Australia, this limit stands at 1:30, while in the US and Canada, that limit is 1:50.
Thus, a leverage of 1:100 by this broker is simply illegal.
Unfair Withdrawal Clauses
While there are not transaction fees specified, the broker states in its Terms and Conditions that if you execute less than 5 trades (but the time period is not specified), then the broker will take 5% of the amount you wish to withdraw.
Furthermore, if your account has been inactive (you have not carried out any trades) for 90 days, then your account will become dormant. This means that every month, you would be charged 5% or $25, whichever is more!
AvivaARB offers you bonuses, but it would be a bad idea to avail of them because the withdrawal policies related to these bonuses are seriously unfair. If you take a bonus of $1,000, then you will need to carry out a trading turnover of $10,000,000 before you will be allowed to withdraw your funds! And the higher the bonus you have accepted, the higher is the turnover target. Such a target is more or less impossible to achieve, which means that you never get to see your money again! Which is exactly what this scammer wants.
Only Deposit Method is Cryptocurrency
Despite the fact that AvivaARB states that it accepts multiple deposit methods, the truth is the only way that you can deposit money in your trading account is with cryptocurrencies.
This is, of course, another favorite tactic used by scammers because crypto payments are irreversible and anonymous – you will never be able to reverse a charge and get your money back. You will also never know who has your money.
Conclusion
AvivaARB is a clone firm. It uses the credentials of a well-known and respected company (in this case, Aviva insurance) and uses that sense of legitimacy to con people into investing with them. This broker is not one to be trusted and if you do invest with them, you will lose all that money. We would strongly recommend that you avoid trading with this broker and find a one that is transparent and will allow you to trade without the fear of being scammed.