Website URL: https://bitaliana.com
Founded: 2021
Regulations: Not Regulated
Languages: English, Italian
Deposit Methods: Through Account Manager
Minimum Deposit: Not Specified
Free Demo Account: Unavailable
Number of Assets: N/A
Types of Assets: Cryptocurrencies
Trading Accounts and Conditions
Despite the fact that there is an Accounts section, all that is given there is a Banking link. When you click on that link, you are taken to a new page where the only thing you are told is that you can deposit and withdraw funds securely using a range of payment methods. There is no mention of the types of trading accounts that Bitaliana offers.
On its home page, the broker states that it offers a maximum leverage of 1:150. However, the minimum deposit requirement and spreads are not mentioned at all.  
Bitaliana – Advantages
Bitaliana is a scammer, and you will not get any advantages in dealing with them.
Bitaliana – Disadvantages
Here are all the red flags that alerted us to the fact that Bitaliana is a scammer:
Offshore Unregulated Broker
The first sign that this broker is trouble is the fact that it is an offshore brokerage that is based in St. Vincent and the Grenadines. This small island nation does not really have any regulations in place that monitor forex and cryptocurrency brokers. Brokers can be registered here, but they don't get regulated, which makes it a very attractive destination for scammers.
Another thing we have noticed about this broker is that there is no corporate information presented. This means that we are dealing with an anonymous entity. Thus, Bitaliana is an anonymous, unregulated broker – which means that it is a scammer.
Plus500 is a FTSE 250 listed brokerage providing online trading services in CFDs, across 2,000+ securities and multiple asset classes.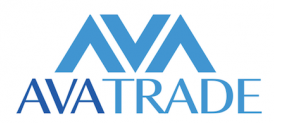 $100
Minimum Deposit
The company was created as a combined effort of financial professionals and experts in web-commerce with the goal of perfecting the online experience for retail traders.
Restrictive Withdrawal Policy Due to Bonuses
Another indicator of Bitaliana's scam is its withdrawal policy – especially when related to the bonuses it offers.
Bonuses are considered non-deposited funds. This is an important clause, since this is what the broker uses to deny withdrawal requests from traders who have accepted their bonuses and incentives. Now, the broker states that the profits that you generate during trading can be segregated into two – one that is generated from funds you have deposited and the other from these non-deposited funds. The profits from non-deposited funds cannot be withdrawn at all. It sounds pretty simple, until you realize that separating the bonus profits from the deposited funds' profits are all but impossible.
And this is how the broker scams you out of your money. They simply state that the profits are from non-deposited funds, and therefore cannot be withdrawn. And will therefore cancel your withdrawal requests.
This broker also keeps its withdrawal policy deliberately vague, where we don't know what the fees and charges levied for withdrawals are. Bitaliana states that there are processing as well as withdrawal fees; they just refuse to mention the figures.
We also found out through the terms and conditions that the minimum withdrawal amount is $10,000 through wire transfer! This is just ridiculous! Most legitimate brokers don't even have limits on how much or little you can withdraw, so this proviso of not being allowed to withdraw less than $10,000 is just another way to keep your money.
Bitaliana claims that it offers its customers a leverage of a maximum of 1:150. It sounds reasonable, until you understand that this is the cryptocurrency market we are talking about. On average, most brokers that offer cryptocurrency trading offer a maximum leverage of between 1:2 and 1:5. This is because of the extreme volatility of the crypto market. Therefore, a leverage of 1:150 is just much too high and dangerous.
At this point, we would also like to point out that the European Union has capped leverage offered for crypto trading at 1:5. Therefore, any leverage more than that is basically illegal in this region.
No Minimum Deposit Mentioned
This is another key piece of information that is simply missing from this broker's website. We do not know what the minimum deposit amount needed is to open an account with this broker. Of course, Bitaliana has also not bother to mention the kinds of trading accounts it offers. From what we can make out, there aren't any! All you get in one single account type with which to trade.
As with most scammers we have reviewed, Bitaliana also offers its clients a shabby trading platform. Traders will not get to use a good trading platform like the MetaTrader 4 or 5 software, where they can use multiple tools for enhanced and more efficient trading. Instead, they are offered a simplistic, web-based trading platform that doesn't do much more than offer buy and sell options. This software that they offer is something we have seen time and time again with so many scammers. Basically, it is just an excuse of a software to con people into thinking that they actually are brokers!
This is something unusual – even for a scammer. Bitaliana doesn't even have a deposit section in its client area. We found out that the only way that you can make deposits are if you are contact by your account manager. When you try to deposit money on their payment section, you are simply told that your account manager will get in touch with you and help you with your deposit. There is no better indication of a scam.
Conclusion
Bitaliana is a not a broker that you should trust in any way. This broker is unregulated, anonymous and its policies are designed to divest unwary or novice traders of their hard-earned money. Everything about this broker spells a scam and it would be best if all our readers simply kept their distance from Bitaliana. We would recommend finding a broker that is solidly regulated from authorities such as the FCA in the UK or even the CySEC in Cyprus.