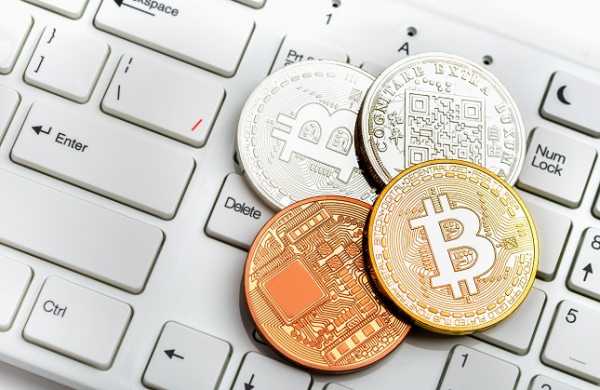 Lawmakers Push for Updates on the FED's Review on CBDCs and Stablecoins
While the focus of Powell's testimony was largely on tackling inflation and monetary policy, digital assets were also discussed.
Lawmakers raised questions on why the FED had yet to release its review on central bank digital currencies (CBDC) and stablecoins. While Powell stated that the FED will release the review in the coming weeks, Senator Brown talked up the dangers of cryptos to the U.S economy. Senator Brown is Chairman of the U.S Senate Committee on Banking, Housing, and Urban Affairs.
Senator Brown's has shared his views on cryptos before. Last month, the Senator had been less than impressed during a Stablecoins committee hearing. The latest negative comments came in the wake of news hitting the wires of a U.S Congress sub-committee preparing a hearing on the impact of cryptos and crypto mining on the environment.
Bitcoin (BTC) Price Action
In response to FED Chair Powell's comments, Bitcoin rallied by 2.35% in the following hour, reversing a 1.11% fall to a day low $41,279. It's worth noting that Bitcoin slid by 2.7% in response to the FOMC meeting minutes last week.
On Tuesday, Bitcoin ended the day up by 2.18% to $42,743. In spite of the gain, Bitcoin was still down by 7.48% year-to-date.
Elsewhere, Binance Coin (BNB) rallied by 9.11%, with Ethereum (ETH) and Litecoin (LTC) ending the day with gains of 5.10% and 4.07% respectively.
For the Day Ahead
The focus now shifts to U.S inflation figures for December. While FED Chair Powell's comments were market friendly, another spike in U.S inflation could force the FED into a more aggressive path towards normalization. This would be crypto market negative.
For Bitcoin, another fall to sub-$40,000 levels would test support once more. Another pickup in inflationary pressure would likely see a Bitcoin pullback through Monday's low $39,668 before buying opportunities present themselves. A move through to $43,000 levels, however, would bring $45,000 levels into play and support a shift in market sentiment.
At the time of writing, Bitcoin (BTC) was up by 0.34% to $42,887.