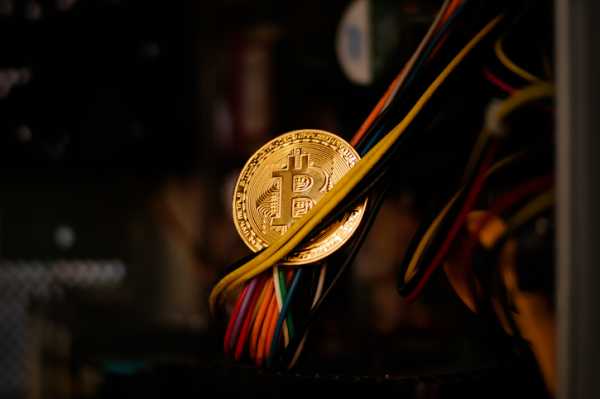 The landscape for bitcoin mining has shifted since China's latest series of crackdowns. And despite an initial drop in the hashrate, or "total processing power of the Bitcoin network," over the summer, machines are back at work and miners are relocating to other jurisdictions, including the US and Europe. One major bitcoin mining company is seizing the moment and gearing up for its public debut.
Bitcoin security and infrastructure play Bitfury, with headquarters in the Netherlands, is reportedly planning a blockbuster IPO in either London or Amsterdam. The company, which also has a legal presence in the U.K., is looking to raise billions of GBP, which would make it Europe's largest cryptocurrency-related IPO.
According to The Telegraph, Bitfury could make its public debut in the next 12 months and has tapped Deloitte to help with the strategy. The crypto company had a valuation of approximately $1 billion attached for its latest capital raising event. Mike Novogratz's Galaxy Digital is among Bitfury's backers.
Bitcoin Mining SPAC
Bitfury is no stranger to the public markets. In the spring, its subsidiary Cipher Mining announced plans to go public on the Nasdaq in a $2 billion SPAC deal with Good Works Acquisition. Cipher Mining Chief Tyler Page recently joined in a discussion with CNBC about bitcoin mining can be environmentally friendly.
Can #Bitcoin mining be eco-friendly? @CipherInc CEO Tyler Page spoke with @CNBC to compare the #ESG impact of Bitcoin mining with other industries and put the #FUD to rest. Watch the interview: https://t.co/VGbtukhLJB

— The Bitfury Group (@BitfuryGroup) June 14, 2021
Bitcoin Price
With the bitcoin price barreling for $60,000, there is no better time for cryptocurrency companies to dip their toes into the public market waters. Nonetheless, Bitfury's 12-month timeline suggests that bitcoin could be in a completely different market cycle by then.
For now, however, the bulls are in control as investors begin to respond to FOMO and jump on the bitcoin bandwagon. The bitcoin price has climbed nearly 20% in the past week alone. Market leaders are convinced that it is headed for a fresh all-time high after surpassing $64,000 in April.
Twitter is going to be so annoying when bitcoin hits an all time high

— Barry Silbert (@BarrySilbert) October 10, 2021
According to billionaire fund manager Bill Miller in a discussion with author William Green, bitcoin exposes investors to less risk at $43,000 than it did when it was trading for a few hundred dollars. The reason, according to Miller, is that more venture capital has poured into the industry and financial institutions can no longer remain on the sidelines. Now that crypto companies are increasingly going public, the odds might have improved even more.