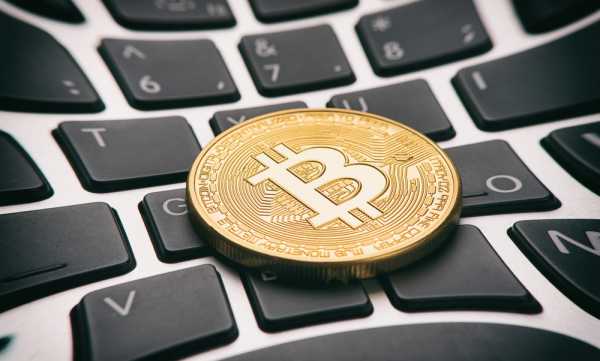 The bitcoin price is under pressure and it is dragging down the broader cryptocurrency market with it. With a dominance rate of 42.3%, bitcoin and most of the top-10 cryptocurrencies by market cap are trading in the red. Bitcoin has moved further away from the $50,000 threshold and has fallen below $44,000.
Investors are treating bitcoin similar to stocks as they abandon risk assets amid China-related fears. Bitcoin is supposed to serve as a hedge to investors as a store-of-value asset but has been buckling under pressure instead.
Short Term, Long Term
Nonetheless, bitcoin is still one of the top-performing asset classes over short-term and long-term time horizons. Year-to-date, the bitcoin price has advanced more than 50% compared to the S&P 500's 18% gains. In the past 12 months, bitcoin is up over 300%. And in the past decade, bitcoin's returns have trounced those of rival asset gold as well as stocks and bonds, as pointed out by Charlie Bilello, founder and CEO of Compound Capital Advisors.
Total Returns over the last 10 Years…
Bitcoin $BTC: +994,608%
Tesla $TSLA: +15,200%
NVIDIA $NVDA: +6,053%
Netflix $NFLX: +2,337%
Amazon $AMZN: +1,427%
Microsoft $MSFT: +1,280%
Apple $AAPL: +1,112%
Google $GOOGL: +937%
S&P 500 $SPY: +344%
Bonds $AGG: +35%
Gold $GLD: -6%
Next 10?

— Charlie Bilello (@charliebilello) September 19, 2021
Bitcoin Adoption
The bitcoin price sell-off is taking place even as the adoption of the leading cryptocurrency is on the rise. El Salvador, which recently made bitcoin legal tender in the Central American nation, has taken the opportunity during the cryptocurrency market downturn to buy more bitcoins, bolstering its holdings in the process.
President Nayib Bukele has revealed that the country has purchased 150 additional bitcoins, which at the current price suggests they doled out $6.6 million. The latest investment brings El Salvador's tally to 700 bitcoins.
We just bought the dip.

150 new coins!

El Salvador now holds 700 coins.#Bitcoin🇸🇻

— Nayib Bukele 🇸🇻 (@nayibbukele) September 20, 2021
President Bukele went on to say, "They can never beat you if you buy the dips." He is taking a page out of the book of MicroStrategy CEO Michael Saylor, who similarly has been on a buying spree. Saylor recently argued that bitcoin is a "superior store of value" to gold. He pointed to bitcoin's returns over the past 12-months of more than 300% compared to gold's 10% drop in the same period.
#Gold is down 10.5% in the same year #Bitcoin is up 332%. Gold has returned 0% per year in the same decade Bitcoin has returned 146% annually. Why do we still debate which is the superior store of value?

— Michael Saylor⚡️ (@michael_saylor) September 17, 2021
Despite the bitcoin market downturn, bullish investors are fully expecting the leading cryptocurrency to finish the year on a high note. One of the more ambitious forecasts is for the bitcoin price to hit $100,000 by the end of the year. Based on bitcoin's history, however, it would not be out of the question.