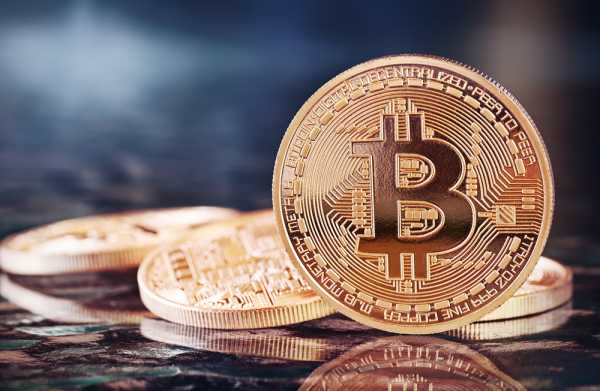 Following last week's 11.5% slid to sub-$42,000 levels, it's been a lackluster start to the week for Bitcoin (BTC).
Uncertainty over what lies ahead has weighed on trading volumes, with investors seemingly in pause mode. A number of key drivers in the week ahead have contributed to the level of uncertainty. These include FED Chair Powell's scheduled testimony on Capitol Hill this Tuesday and U.S inflation figures on Wednesday. Both could weigh heavily on Bitcoin (BTC) and the broader market, should the market's price in a March rate hike.
Alongside the rising level of uncertainty has been a heightened level of Bitcoin (BTC) fear.
The Bitcoin (BTC) Fear and Greed Indicator
According to Lookintobitcoin, the Bitcoin Fear & Greed Index has tumbled to 23/100 at the start of the week. When an Index level is red or near zero, this reflects extreme investor fear and is a bearish signal. A value in the green and close to 100 reflects market euphoria, with investors expecting further gains ahead.
The current level of 23/100 is in the red zone and therefore reflects fear of further price falls to come.
Looking at the levels back in November, when Bitcoin (BTC) struck its ATH $68,958, the Fear & Greed Index had hit a 2021 high of 84 on 9th November. Bitcoin (BTC) struck its ATH on 10th November. Here, the rise in the Index from a previous day 75 to 84 had delivered a strong buy signal.
Bitcoin's Fear & Greed Index slipped back to 71 on 16th December, which was still in the green zone. At this point, Bitcoin (BTC) gave up the $60,000 handle, which was a pivotal moment. Investor fear surged. The Fear & Greed Index slumped to sub-30 levels by late November. This was reflected in Bitcoin's (BTC) late November reversal that left Bitcoin (BTC) down 7.12% for the month.
The downward trend has continued into the New Year, with the Fear & Greed Index hitting a low 15 on 6th January. A marked deterioration in investor sentiment reportedly stemmed from the release of the FOMC meeting minutes late on 5th January. While the Index has risen to a current level of 23, this remains a bearish signal. Interestingly, an Index move back through to 50 levels , however, could signal a Bitcoin (BTC) rally. We saw this in the run up to the November ATH.
Looking at the Index values and Bitcoin (BTC) price movements, trend is key when considering the Index levels. A continued uptrend from 6th January's 15 to 30 levels would be needed to form a buying opportunity.
An Index fall back to sub-20, however, will more than likely see Bitcoin (BTC) visit sub-$40,000 for the first time since September.
Key Drivers for the Week Ahead
As previously highlighted, there are a number of key drivers in the week ahead:
On the monetary policy front, FED Chair Powell is due to give testimony on Tuesday, which will also be a test. Hawkish chatter will be considered Bitcoin (BTC) negative and the Fear & Greed Index will likely revisit sub-20.
On the U.S economic calendar, inflation figures for December will also likely have an impact on the crypto market this Wednesday. A further pickup in inflationary pressure would price in a March rate hike. We would expect the Fear & Greed Index to fall back to sub-20 and for Bitcoin to fall back to sub-$40,000.
From there, buying opportunities may present themselves. We would need to see the Fear & Greed Index to move through to 30 levels, however, to be convinced…
At the time of writing, Bitcoin (BTC) was down by 0.55% to $41,639.