Website URL: http://bitwaymarket.com
Founded: 2021
Regulations: N/A
Languages: 107 different languages
Deposit Methods: Bitcoin, Litecoin, Ethereum, Payeer, Perfect Money
Minimum Deposit: $500
Free Demo Account: N/A
Number of Assets: 3
Types of Assets: Currence, Commodities, Cryptocurrencies
BitWayMarket is one of the most well-known FX and cryptocurrency brands in the world. BitWayMarket International strives to ensure that its customers make the best trading and investment decisions possible. Users can use a wide selection of services to acquire the greatest assistance, advice, and resources to help them build a better future.
Working around the clock to establish and maintain a forex and cryptocurrency trading environment that allows everyone – from beginners to professionals – to participate in the markets.
Trading Accounts and Conditions
BitWayMarket has 6 different account variations: Starter, Basic, Bronze, Silver, Gold, and Platinum. From the minimum deposit alone, users can see that this broker is clearly a scam.
The minimum deposit for each of these account types are as follows: $500, $3000, $6000, $20000, $50000, $100000. There are brokers out there that will only ask for $10 at the least to start an account. Don't trust this broker.
BitWayMarket – Advantages
Investing any amount of money in an unregulated broker can bring nothing but trouble for users. Thus, there is absolutely no good in "giving the benefit of the doubt" to BitWayMarket.
BitWayMarket – Disadvantages
No Specific Address
The only way to figure out where BitWayMarket is regulated is to look at their location, which is in the United Kingdom. This broker can't possibly be licensed in the UK because their terms violate every rule the FCA – the UK financial body – has enacted.
Financial markets are known for their instability, which is why a company must demonstrate that it is well-equipped to withstand any potential setbacks. Another advantage is the establishment of the Financial Services Compensation Scheme, which all UK brokers must join and pay a yearly fee to.
Plus500 is a FTSE 250 listed brokerage providing online trading services in CFDs, across 2,000+ securities and multiple asset classes.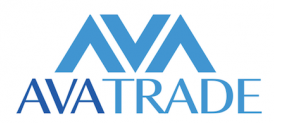 $100
Minimum Deposit
The company was created as a combined effort of financial professionals and experts in web-commerce with the goal of perfecting the online experience for retail traders.
Impossible To Use Software
BitWayMarket makes use of a web-based platform that isn't exactly trading software. It's nearly hard to use the platform. You should avoid such rudimentary web platforms because they provide you with nothing in terms of functionality or even interface. For both new and seasoned traders, tried and tested software like MetaTrader 4 and MetaTrader 5 is a far better choice.
The functionality of those two platforms is unequaled, and no ordinary web platform could provide you with all of the capabilities that MT has to offer. You can utilize pre-programmed Expert Advisors or try your hand at developing your own trading bots using the MQL4/MQL5 programming language and sharing your results with a large trading community. There are many respectable brokers who operate with these platforms, so it would be a pity to go with crooks like BitWayMarket instead.
Trading Conditions Are Signs Of A Clear Cut Scam
BitWayMarket's terms are anything but ideal, and they smack of a brazen swindle. No UK broker would offer you a leverage of 1:300, which is more than ten times the legal limit of 1:30. Keep in mind that this is the leverage for the most basic account type; if you deposit more, the number could rise to 1:5000.
Don't be swayed by offers of exorbitant leverage. It is possible to win a large sum of money, but it is also possible to lose a large sum of money. No one can guarantee your success when your trading potential is multiplied by 5000, which is why laws have been enacted – it is simply safer this way.
The minimum deposit for a beginner account is $500, which is absurd given that many regulated brokers will open up an account for $5 and provide you with safety, transparency, a functional platform, and favorable terms. What kind of spreads does BitWayMarket have for such a large sum of money? Starting at 3.3 pips, which is more than twice the industry standard of 1.5 pips, this strategy is unlikely to be profitable.
Little To No Information About Deposits, Withdrawals, And Fees
Users must have faith in the website while discussing deposit and withdrawal options because the platform will not allow users to deposit without first verifying their account. You have no intention of disclosing sensitive personal information to untrustworthy third parties. Scammers may later reverse your chargeback requests, citing the fact that your account has been validated as evidence.
We didn't care for the deposit options, which largely consisted of cryptocurrencies such as Bitcoin, Litecoin, and Ethereum, as well as online payment methods such as Payeer and Perfect Money. Be wary of brokers that encourage you to deposit using bitcoin; scammers love this payment method because it cannot be reversed.
A bonus is something that no UK broker would offer you. Bonuses are prohibited throughout Europe, but BitWayMarket would gladly give you a $100 bonus if you deposit $500 with them. Who knows what kind of ridiculous turnover you'd have to hit to get that incentive – the Terms and Conditions were vague.
Conclusion
BitWayMarket could not possibly be distinguished from the countless scam brokers out there whose sole purpose is to defraud you of your money. Their material is insufficient, their terms are rife with faults, and there was no mention of one of the most vital characteristics of a legal broker – their license.
BitWayMarket claims to be one of the most well-known forex and cryptocurrency firms, promising a steady and rewarding stream of revenue. Given that traders aren't even offered an actual trading platform, it clearly talks the talk but doesn't walk the walk.
We're not sure why you'd cooperate with someone as unscrupulous as BitWayMarket when there are dozens of regulated brokers that provide significantly better terms. The difference is that you may truly make money with a licensed organization, whereas scammers like BitWayMarket just see you as a walking wallet waiting to be emptied.