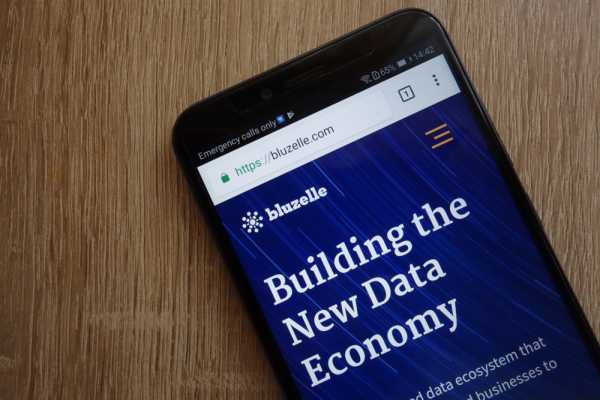 Cryptocurrency exchange Coinbase has increased the intensity at which it lists cryptocurrencies in recent months.
Coinbase Adds BLZ to Its Pro Platform
Coinbase, one of the leading cryptocurrency exchanges in the world, has added Bluzelle to its Pro platform. The exchange announced this latest development in a blog post yesterday, adding that the coin will start trading today.
The cryptocurrency exchange said, "Starting today, Wednesday, December 8, transfer API3, BLZ, GODS, IMX, MDT and RBN into your Coinbase Pro account ahead of trading. Trading will begin on or after 9AM Pacific Time (PT), Thursday, December 9, if liquidity conditions are met."
BLZ is the token powering the Bluzelle platform and decentralized storage network. The token can be used to pay for transactions, storage, staking, and voting on the future of the network. Currently, BLZ is only available on the Coinbase Pro wallet.
Pavel Bains, the CEO and Co-founder of Bluzelle, commented that "Getting listed on Coinbase is a major achievement for our team. It's a testament to our community support, who have been there through some challenging times. With our move into GameFi, being on Coinbase gives another badge of validation and allows us to reach a new level."
what is Bluzelle?
Founded by Pavel Bains and Neeraj Murarka, Bluzelle is a decentralized storage network for the creator economy. The network delivers high security, excellent availability, and is censorship-resistant.
Bluzelle is designed to protect the intellectual property of creators such as artists, musicians, scientists, publishers, and developers. The network provides services to creators within the DeFi and NFT sectors.
BLZ Soars by More Than 20%
BLZ has been performing excellently since it was listed on Coinbase yesterday. Over the past 24 hours, BLZ's price has soared by more than 20%, and it is now trading at $0.3208 per token. The coin is one of the top performers in the market at the moment. Cryptocurrencies usually rally when Coinbase lists them on their platforms; an unofficial phenomenon called the Coinbase Effect.
BLZ's daily chart shows RSI is heading to the oversold region. Source: FXEMPIRE
The MACD line is just around the neutral zone, indicating that the coin could be heading into bullish territory. Meanwhile, the RSI of 54 shows that BLZ could soon enter the overbought region. At press time, BLZ is trading above the 50-day moving average of $0.30.
if BLZ continues with its current momentum, then it could rally towards the $0.35 resistance level over the coming hours. In the event of an extended rally, BLZ could test the second major resistance above $0.41 before the end of the day. BLZ could target the high of $0.43 that was achieved late last month if it maintains its current momentum.