Website URL: btc-convert.com
Founded: 2016
Regulations: N/A
Languages: English
Deposit Methods: Wire Transfers, Credit/Debit Cards, OKPay
Minimum Deposit: $250
Free Demo Account: N/A
Number of Assets: 3
Types of Assets: Forex, Commodities, Cryptocurrencies
"We think of ourselves as a forerunner in the industry. In the cryptocurrency trading sector, we were formed in 2016, which is considered a lifetime. In fact, we were one of the first trading platforms designed specifically for retail traders like you. We have established a good reputation over that period, and we feel it is our responsibility to uphold that reputation and the excellent relationships we have with our clients."
"We have a high degree of faith and trust among our traders because we are one of the most highly rewarded online brokers for cryptocurrency trading. We cherish your trust and will do everything we can to keep it safe. We prioritize both quality and variety. We provide you a lot of options when it comes to the platforms we offer, the assets we host, and the account kinds we offer."
These are the sorts of claims that BTC Convert gives to traders who are interested in them. The question is: How real is it? Read on and see if your next possible online broker will steal your money or be a dream come true.
Trading Accounts and Conditions
There are 5 accounts that traders can be scammed by and it only gets worse and worse. Starting off with the Gold Account with a starting of $250 – $5,000, the Diamond Account which starts for 0.25 BTC – 0.5 BTC, the Platinum Account that goes for 0.5 BTC – 1 BTC, the Centurion Account which pushes the scam from 1 BTC up to 25 BTC. If you think that's all then you're mistaken, BTC Convert still has one scam up its sleeve which is the "Anywhere" Account which requires traders to use 25 BTC minimum to join.
We may immediately consider BTC-web-based Convert's program as untrustworthy because it doesn't even come close to MetaTrader, for example. Furthermore, because BTC-Convert is too sketchy, we'd want to include the top-rated MetaTrader4 and MetaTrader5 brokers on both lists.
The platform's EUR/USD spread is 0.1 pip, which is a good Buy/Sell difference, however, BTC-Convert is an unstable broker with a terrible platform, so the narrow spread doesn't really matter in this situation. In fact, most regulated firms provide spreads of 1 pip or less (many of them even 0.1 pip), so you may always discover better possibilities.
The leverage offered: the broker promises to offer up to 1:20 leverage, while its platform only offers 1:200. There's a lot of inconsistency here. Furthermore, reputable Estonian brokers cannot provide 1:200, proving that BTC-Convert is a scam.
BTC Convert – Advantages
The advantages of using BTC Convert are nonexistent. Since it is very clearly a scam just to steal money from its users, we recommend steering clear from it.
BTC Convert – Disadvantages
No Details About Withdrawals and Fees
There isn't much to say about withdrawals and fees because there aren't many completely defined provisions. The only option was the inactivity clause, which states that an account becomes inactive after 90 days of inactivity and is subject to a monthly penalty of 10%. That's a common scam clause we've seen in the Terms documents of several bogus brokers, most of which have been publicly identified as scams.
Plus500 is a FTSE 250 listed brokerage providing online trading services in CFDs, across 2,000+ securities and multiple asset classes.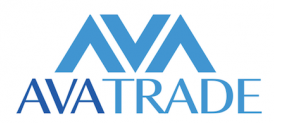 $100
Minimum Deposit
The company was created as a combined effort of financial professionals and experts in web-commerce with the goal of perfecting the online experience for retail traders.
Impossible to Make Any Money
The broker is not licensed. Instead, stick to firms that are regulated. There is also an issue with BTCConvert's Bonus Policy, which is non-existent save for a brief reference in the paragraph below: "The act of being registered on the website of the company confirms the Trader's acceptance of their obligation under this Agreement in its entirety. This Agreement together with the rules, which are set out in the section "Bonus Policy of the Company", governs the relationship between the Client and the Company and determines the use order of the Company's trading services."
Uses a Web-Based Trading Platform
Access to a web-based trading platform is provided via BTCConvert. We've seen this platform used by offshore brokers a lot, and it never comes close to matching Metatrader 5, the industry standard. It doesn't have any of the advanced MT5 automated trading tools.
Conclusion
We immediately recognized BTC-Convert as a dubious and potentially harmful brokerage as soon as we accessed their website. We believe this since it doesn't even offer a headquarters address, let alone incorporation or licensing numbers, implying that something isn't quite right. We'll explain why depositing with this broker is a terrible choice in the next review, so read on before you lose your money to fraud.
BTCConvert is another reason to be wary of anything cryptocurrency-related: the firm claims to provide access to crypto assets, but when we opened an account, we discovered the same typical offshore broker we've seen hundreds of times before. Indeed, if you come across a firm that presents itself as having something to do with cryptocurrency, you should demand a lot of proof from it that it isn't a fraud.
BTCConvert is unable to give us such proof — a regulatory license. It also includes a pretty unappealing set of Terms and Conditions; in general, we recommend that you stay away from the firm.
BTC-Convert provides no information about itself. However, we discovered in the Terms that the contact between the broker and its clients takes place in Estonia, implying that BTC-Convert is based in the stated nation. With no license or incorporation numbers, it was difficult to investigate the broker's validity, but we can affirm that it is not affiliated with any authorized firms. As a result, we can confidently state that if you deposit, your cash will be at risk since BTC-Convert is unregulated and actually illegal.
Note: Only the clause from the company's terms and conditions are plagiarized.