Website URL: https://btctopbank.com
Founded: 2019
Regulations: Not Regulated
Languages: English
Deposit Methods: Credit Cards, Debit Cards, Bitcoin Wallet
Minimum Deposit: 250USDT (~$250)
Free Demo Account: Unavailable
Number of Assets: N/A
Types of Assets: Cryptocurrencies
Trading Accounts and Conditions
Here are the types of trading accounts that are offered by BTCTopBank:
Micro: The initial deposit is up to $500.
Mini: The initial deposit is up to $2,500.
Silver: The initial deposit is up to $5,000.
Gold: The initial deposit is up to $10,000.
Diamond: The initial deposit is up to $25,000.
VIP: The initial deposit is up to $100,000.
There was no information provided about the minimum deposit requirement or the trading conditions set by the broker. We had to log into their WebTrader platform to get this information. We found out that the minimum deposit requirement was 250USDT, which is approximately $250. The maximum leverage is 1:20 and the spreads are not mentioned.
BTCTopBank – Advantages
There is no advantage to trading with BTCTopBank as it is a scammer. Please avoid this broker.
BTCTopBank – Disadvantages
Given below are all the reasons why we have classified this broker as a scammer:
BTCTopBank shows two different addresses on its website. One is in London, England and the other is in Shumen, Bulgaria. Now, here's the problem.
The UK, where the financial markets are overseen by the Financial Conduct Authority, has banned cryptocurrency trading. Therefore, a cryptocurrency broker like BTCTopBank would not be allowed to legally operate in this country. Therefore, this broker is not regulated by the FCA, nor is it based in the UK.
Next, the European Union, of which Bulgaria is a part, allows cryptocurrency trading, but does not allow brokers in its markets to be licensed cryptocurrency brokers. This means that cryptocurrency brokers cannot operate in EU markets either. Therefore, this broker is not regulated or located in Bulgaria either.
This indicates to us that we are dealing with an anonymous, unregulated, and most probably offshore broker – all of which tells us that we are dealing with a scam broker.
Plus500 is a FTSE 250 listed brokerage providing online trading services in CFDs, across 2,000+ securities and multiple asset classes.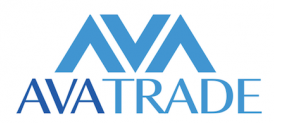 $100
Minimum Deposit
The company was created as a combined effort of financial professionals and experts in web-commerce with the goal of perfecting the online experience for retail traders.
Another indication of BTCTopBank's scam is the fact that it offers trading bonuses. This is an issue because the regions it targets – the UK and the EU – have banned the offering of such bonuses.
Bonuses such as the ones offered by this broker coming with strings attached – in the form of very unfair withdrawal conditions. So, if you take the bonus offered by BTCTopBank, then you will need to buy options of up to 30 times the amount of you deposited plus the bonus amount. And if you cannot meet that target, then you will not be allowed to withdraw your funds. And by the way, these turnover targets are pretty much impossible to achieve.
Since the bonuses look so attractive, many unwary traders avail of these incentives, and then find out that there is no way that they can get their money back from the broker. This is typical tactic used by scammers to divest their victims of their money.
Another issue we have with this broker is its Dormancy clause. According to its terms and conditions, if your account has been inactive for 6 months or more, then the broker will charge you a monthly fee that will equal 10% of your account balance. This is a ridiculously high fee for a dormant account.
The leverage that BTCTopBank offers its clients for cryptocurrency trading is 1:20. When compared to forex trading, that leverage sounds quite low. However, the average leverage issued for crypto trading ranges from 1:2 to 1:5, so a 1:20 ratio is much too high and very dangerous, especially when you consider how volatile this asset class is.
Most good brokers offer their clients the best possible trading software such as the MetaTrader 4 or MetaTrader 5 platforms. These two platforms come loaded with a wide range of tools for efficient execution of trades – automated trading bots, charting and analysis tools, market indicators and so on. They also come with a massive marketplace where traders can buy 3rd party apps from thousands of developers.
Sadly, like other scammers, what BTCTopBank offers is a poorly designed web-based trading platform that doesn't do much besides offer buy and sell options. You have a few weak features such as pending orders, time frames and so on, but nothing compared to the world-class MetaTrader platforms.
Once again we see evidence of a scam in this broker's terms and conditions. The withdrawal terms. These terms need to be very specific, letting traders know exactly how much they will need to pay the broker for withdrawals and how long these withdrawals will take. However, as with other scammers, BTCTopBank fails to mention any of these details. All we are told is that there are processing and withdrawal fees – we aren't told what they are!
And of course, the ridiculously long processing time of 7 business days!
The broker claims that it offers credit and debit cards as a funding method besides cryptocurrencies. However, when we checked the payment area, the only way to make payments was via cryptocurrencies, which is a red flag! Crypto transactions are permanent and untraceable. This means that once you have made your payments, there is no way you can reverse those charges – your money is gone forever.
Which is why we recommend that if you are dealing with a new broker, it is best to make payments using a credit card. Credit cards have a chargeback facility that gives you chance of getting your money back.
 Conclusion
BTCTopBank is a scammer, and we strongly recommend that all traders avoid this broker.