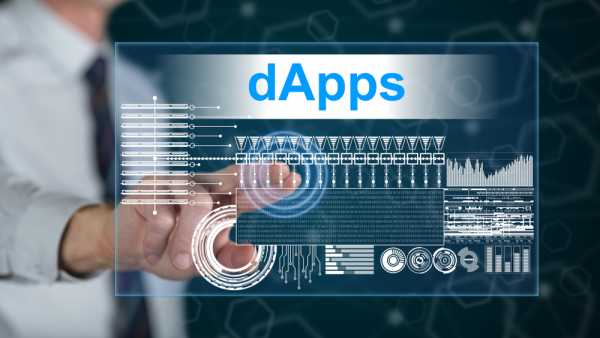 The cryptocurrency space has experienced massive growth over the past few years. The statistics and other crucial data provided by data analytics firms have helped investors and market participants understand the market's growth pattern.
DappRadar Repositions its Dapp Store
DappRadar, the leading crypto data analysis platform, revealed last week that it had launched its decentralized application (Dapp) store. The repositioning of the dApp store is due to the massive growth recorded by DappRadar since it was launched three years ago.
In its press release, the firm said its Dapp Store has million unique users annually, over 8,300 dApps across 27 protocols. Furthermore, the store has its own portfolio management suite. "With this, the platform offers a comprehensive user experience to dApp users, allowing them to seamlessly explore and track applications and assets and react to market movements via token swap and NFT trading capabilities," Dapp Radar added.
The team added that it would launch its native token, called RADAR, soon. The launch of the RADAR token will make the decentralized application store a community-curated project, with an ecosystem that is self-sufficient within the greater infrastructure of Web3 and the future of decentralization, the team added.
Skirmantas Januškas, co-founder and CEO of DappRadar, stated that "We built DappRadar around decentralized apps. Decentralization stands at the very core of our success, and it's only right to take it to the next level — true decentralization of DappRadar. Bringing the community closer is the only way to keep ahead of the curve and remain successful in the years to come."
With the RADAR token, users will get to participate in decision processes, making them the core of the DappRadar platform. The token launch comes just a few months after DappRadar raised $5 million in a Series A funding round.
Crypto Platforms Boost Adoption with Native Tokens
Cryptocurrency platforms, especially centralized and decentralized exchanges, boost their adoption by launching native tokens. The native tokens make it easier for people to pay for goods and services and other fees on a platform.
Instead of converting one coin to another to complete a transaction, using a native coin makes the process easier. The Binance Coin (BNB) is one of the most widely-used native coins in the world and makes it easier and cheaper for people to pay their fees on the Binance exchange.