Website URL: https://cryptotradecorp.com
Founded: 2021
Regulations: No Regulation
Languages: English
Deposit Methods: Unknown
Minimum Deposit: $250
Free Demo Account: No
Number of Assets: More than 180 (Not specified)
Types of Assets: Fiat Currencies, Digital Currencies, Commodities, Stocks, Indices
Trading Accounts and Conditions
Here is the list of trading accounts offered by this broker:
Starter Account: The minimum deposit required is $250. Offered trade on this account is $50.
Standard Account: The minimum deposit required is $1,000. Offered trade on this account is up to $100.
Gold Account: The minimum deposit required is $3,000. Offered trade on this account is up to $300.
Platinum Account: The minimum deposit required is $10,000. Offered trade on this account is up to $500.
VIP Account: The minimum deposit required is $50,000. For further details on this account type, you are required to contact your account manager.
The spreads for the EURUSD pair are at 3.8 pips and the leverage ratio is maxed out at 1:200.
CryptoTradeCorp – Advantages
There are no advantages to using CryptoTradeCorp's services.
CryptoTradeCorp – Disadvantages
Here are all the red flags we found that indicate that this broker is yet another scammer:
CryptoTradeCorp provides us with a Seychelles address on the home page of its website. This means that this broker should fall under the purview of the Seychelles Financial Services Authority. However, when we checked the online register of the Seychelles FSA, we did not find any broker with this name listed there. Which means that this broker is not authorized by this regulator. And since there is no other information about its regulation status, we can conclude that this broker is not authorized by any other financial regulator.
Interestingly, there is also another indication that this broker is operating illegally. In its Terms and Conditions, CryptoTradeCorp states that its website is not to be used by any trader who is located in a place where local laws prevent them from using this broker's services. This means that the broker is telling the trader to be regulated!
Plus500 is a FTSE 250 listed brokerage providing online trading services in CFDs, across 2,000+ securities and multiple asset classes.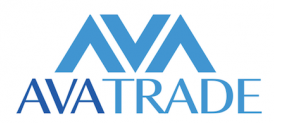 $100
Minimum Deposit
The company was created as a combined effort of financial professionals and experts in web-commerce with the goal of perfecting the online experience for retail traders.
The trading software offered by this broker is one that we have seen frequently – on other scam brokers' websites! It is a simplistic, web-based trading platform that offers just a few tools – time frames, pending orders, price alerts, live news and TV, some charting options, take-profit and stop loss.
This is a far cry from the MetaTrader 4 platform, which is what most regulated brokers offer their clients. This platform has a wide range of features such as automatic trading bots, customizable charting and market analysis tools, a massive 3rd party app marketplace, and so much more.
When we tried to check the client area, we were not allowed to see any deposit options. This, of course, could be because we failed to complete the verification process – which required us to submit personal information which we were not comfortable doing.
So, while the broker's website advertises a wide range of payment options – Wire Transfer, WebMoney, Visa, MasterCard, and so on – we could not find a single deposit option. Therefore, we could not verify what funding options actually exist with CryptoTradeCorp.
There are many things we found wanting in this broker's Terms and Conditions. The first was that there is no clear withdrawal policy detailed. The broker states that the minimum withdrawal amount if you're using wire transfers is $500, and that minimum bank card transfers is $100. CryptoTradeCorp also states that the processing time for withdrawal requests is between 7 and 10 days. Beyond this, there is no clarity on what the withdrawal fees are.
Furthermore, when you go through the Terms and Conditions, you will realize that this broker is going to use your funds (your profits as well as your deposit) as collateral against any commissions or fees that you may owe this company. However, the broker does not specify what these fees and commissions actually are!
There is also a new and confusing clause – something we have not seen before. It states that you will receive a pre-determined payout if your transaction expires in the money. But if your transaction expires out of the money, then you will lose a part of your investment. We don't know exactly what this means, but it doesn't sound good.
Yet another troublesome clause is the one that states that this broker can set limits (or change the limits) to your overall trading experience. This means that the broker can control your order size, the exposure of the company to you, the prices of assets available for trade, and so on. That's not all. The broker goes on to state that these changes to limits can be applied at any time without any notice being given to you.
And, of course, the ever-present indemnification clause that we find on all scam brokers' websites. This clause protects the broker from any legal action that its clients may take in case they face losses while using CryptoTradeCorp's website and services.
CryptoTradeCorp also has a very unfair bonus clause. Of course, the first red flag is the fact that this broker offers bonuses! Bonuses are a controversial promotional tool that have been banned in most jurisdictions because of the unfair withdrawal conditions unscrupulous brokers attach to these bonuses.
And sure enough, this broker also has the classic withdrawal clause that clearly marks it as a scammer. According to the clause, you cannot withdraw your profits if you have availed this broker's bonus.
Conclusion
CryptoTradeCorp is a scammer and if you invest your funds with them, chances are you will never see that money again. We would strongly recommend that you stay far away from this broker and invest your money with a regulated and fair broker instead.