Website URL: https://dbinvesting.com
Founded: 2020
Regulations: Regulated by the Seychelles FSA
Languages: English
Deposit Methods: Skrill, Wire Transfer, Debit Card, Credit Card
Minimum Deposit: $200
Free Demo Account: No
Number of Assets: N/A
Types of Assets: Forex, Cryptocurrencies, Stocks, Commodities, Indices, Metals
Trading Accounts and Conditions
DBInvesting offers the following account types:
Basic: The deposit range is $200 to $1,999.
Discovery: The deposit range is $2,000 to $4,999.
Silver: The deposit range is $5,000 to $9,999.
Gold: The deposit range is $10,000 to $14,999.
Premium: The deposit range is $15,000 to $29,999.
VIP: The deposit range is $30,000 to $49,999.
VIP+: The deposit range is $50,000 and more.
The leverage on this brokers trading platform is 1:200 and the spread for the EURUSD is 0.3 pips.
DBInvesting – Advantages
We did not find anything positive about this broker.
DBInvesting – Disadvantages
The reasons why we would not recommend trading with DBInvesting are given below:
Offshore Unregulated Broker
DBInvesting is owned and operated by DB Invest Limited, which is a company that is based in the Seychelles and is supposedly registered with the local financial authority, the Seychelles FSA (Financial Services Authority).
When we checked the FSA's online register, we found out that this broker is indeed regulated by the Seychelles authority. However, the problem is that Seychelles is an offshore location that is known to have rather loose regulations for forex brokers. For example, the regulator does not require the broker to keep its clients' money in segregated accounts. And neither does the broker have to participate in a compensation scheme (call it insurance) where the broker has to compensate its customers in case it is insolvent or is found to be involved in fraud. This means that customers do not get the same level of protect that they would get if a broker were regulated by, say, the FCA in the UK, or any one of the authorities in the European Union, or the ASIC in Australia.
Thus, even though this broker is regulated, we would not recommend it to any traders.
Plus500 is a FTSE 250 listed brokerage providing online trading services in CFDs, across 2,000+ securities and multiple asset classes.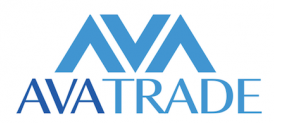 $100
Minimum Deposit
The company was created as a combined effort of financial professionals and experts in web-commerce with the goal of perfecting the online experience for retail traders.
Association with Scammers
Despite the fact that this broker is regulated, we have found evidence of it being associated with a known scammer, a company called DBFX Trades. DBFX Trades was exposed as a scammer back in July of 2020 by the Spanish regulator, the CNMV.
When we checked their trading platform (which we will discuss in detail later), we found that the platform was registered to DBFX and not DBInvesting. This clearly shows the link between the two entities, and it raises the question of this broker's reliability.
Next, we can discuss the issue of this broker's affiliation with Belight Capital Group. DBInvesting is a subsidiary of Belight Capital Group, and company whose authorization to trade was suspended by the CySEC (Cyprus Securities and Exchange Commission) due to violations of regulations.
Considering that this broker is connected to so many entities that are not quite legal, we would strongly advise all traders to avoid this broker completely.
Lies About Trading Platform
DBInvesting claims to offer its clients the MetaTrader 4 software for trading. This is the world's most popular software and over 80% of all traders use it for their trades. This software offers its users a wide array of features such as complex charting tools, market analytics and indicators, automatic trading, and a marketplace that houses a massive number of 3rd party apps, all designed to make trading easier.
Sadly, when we checked this broker's software, it wasn't even close to being the MT4 platform – it was the Sirix software. This software is nowhere as good as the MT4 platform. So, not only is this broker offering an inferior product it has also lied about what it offers. Both are signs of a scam, and it is best to stay away from this broker.
The maximum leverage that DBInvesting offers its clients is 1:200. This is an issue for two reasons – it's highly risky and it's illegal. Leverage is a tool you can use to increase your profits, but it is a dangerous one to use. This is because you can end up losing large sums of money; it can cause people to go bankrupt. This is the why many regulators have placed limits on the level of leverage brokers can offer their clients. In Europe and the UK, leverage ratios cannot exceed 1:30 for individual traders. Australia also has the same limit. In the US and Canada, that limit is set at 1:50.
This is just another indication that DBInvesting is not a broker that you should trust.
Unfair Bonus and Withdrawal Terms
First, let's talk about the withdrawal policy. You need to withdraw a minimum of $100, otherwise your withdrawal request can be declined. This is not too fair, considering that there are a huge number of legitimate brokers who have no withdrawal limitations whatsoever.
Next, if you have taken part in a promotion, then you will be charged a $20 Evasion Cost, but the broker has not specified what this cost actually is.
And then, if you accept a bonus, then you will need to achieve the trading volume target set by the broker, which is your bonus amount in addition to your deposit amount, multiplied by 5,000! If you do not meet this unachievable target, then you cannot withdraw your funds. So, if you have deposited $500, and your bonus amount is $250, then you will need to turnover volume of $3.75 million! That is simply not possible and an extremely unfair condition.
Conclusion
DBInvesting may be regulated, but it is not regulated by a strong authority. And it is a rather controversial broker with links to known scammers. Its terms and conditions are unfair, and it has lied about the kind of platform it offers its customers. All in all, we do not think it wise to deal with this broker in any way.