Website URL: https://dcmarkets.llc
Founded: 2020
Regulations: Unregulated
Languages: English
Deposit Methods: Not Specified
Minimum Deposit: $500
Free Demo Account: No
Number of Assets: N/A
Types of Assets: Digital Currencies
Trading Accounts and Conditions
DC Markets offers its customers the following account types:
Silver: The minimum initial deposit you need to make is $500.
Gold: The minimum initial deposit you need to make is $1,500.
Diamond: The minimum initial deposit you need to make is $5,000.
Platinum: The minimum initial deposit you need to make is $50,000.
DC Markets claims to be a cryptocurrency broker, and states that the leverage it offers for digital currency trading is 1:20. There is no other information provided about the other trading conditions.
DC Markets – Advantages
There are no advantages to be found in DC Markets. This broker is a scammer.
DC Markets – Disadvantages
Listed below are all the reasons why we would ask all traders to stay far away from this broker:
DC Markets claims that it is regulated in the United States, however, this is a blatant lie. A lie that has been caught – and flagged off – by the authorities in the US. This broker has provided an address on its website, and this address belongs to another broker – one that is genuinely and legitimately registered with the right regulators in the US.
What this means is that this broker is a clone firm. A clone firm is an entity that usurps the identity of a legally registered firm and passes it off as its own so that it appears a legitimate company. This way they are able to con people into investing with them and doing away with their money.
The US SEC – the Securities and Exchange Commission – has issued a public alert about this scam and has warned all traders to that DC Markets is a clone firm.
Thus, if you were to invest with this broker, your funds would be in danger.
Plus500 is a FTSE 250 listed brokerage providing online trading services in CFDs, across 2,000+ securities and multiple asset classes.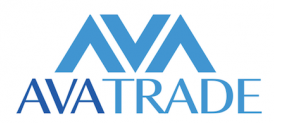 $100
Minimum Deposit
The company was created as a combined effort of financial professionals and experts in web-commerce with the goal of perfecting the online experience for retail traders.
No Access to Trading Platform
Another huge red flag that tells us that this broker is a scammer is that we were unable to access its trading platform. The trading platform a broker offers one of the main reasons (besides competitive trading conditions) why traders would use their services.
Because of this, legitimate brokers ensure that they offer the best trading software in the market to their customers – this is usually the MetaTrader 4 platform. This platform is used by more than 80% of all traders in the forex market. It has the widest range of tools on offer that make trading more effective and efficient – charting tools, complex market indicators, automatic trading robots, financial calendars, a massive 3rd-party app marketplace and so on.
So, after checking a broker's legal status, the second thing we do is check the trading platform it offers. However, in DC Markets' case, we were unable to do so. The link to their sign-up page was broken, so there was no way to register for an account.
Another thing about this broker that we did not like was the minimum deposit requirement. Legitimate brokers ask for a deposit that ranges from $100 to $250. In fact, there are many excellent brokerages that ask for a nominal amount that is as little as just $5.
This broker's $500-deposit requirement is just too much.
DC Markets claims to be a cryptocurrency or digital currency broker. Since there is no way we could confirm this claim, we simply have to take them at their word. Based, on this, the leverage of 1:20 they offer is simply too high and risky. In the cryptocurrency trading market, a reasonable safe leverage ratio ranges from 1:1 to 1:2. Anything more than that is too risky. Therefore, a leverage of 1:20 is just too high risk and traders need to stay away from such offers.
Another black mark is the fact that DC Markets has not mentioned the spreads it offers. And there is no information given on the buy/sell difference. These pieces of information are critical to a trader being able to make an informed decision about their trades since these factors will directly affect the cost of trade. High spreads mean a higher cost of trade, and the buy/sell difference tells them how much their profit margin can be.
Yet another sign that this broker is a scammer is the fact that the funding methods are not known. Nowhere on its website does DC Markets mention how you can make deposits or withdrawals. And since we were unable to access the trading room, we could not obviously check for ourselves.
Issues with Legal Policies
The first issue with have with this broker's policies is that the legal documents are inadequate; these documents are vague and cover very little of substance. For example, there is no information on the withdrawal policy this broker has. And we do not know what the fees and/or charges for using their services are. We also do not know anything about DC Markets' trading provisions.
All of this clearly tells us about the fraudulent nature of this brokerage. Regulated brokers are required by law to explicitly list out their terms and conditions of service. Their customers need to know exactly what kind of an agreement they are getting into with the broker. And this means spelling out every aspect of the deal – the trading conditions, the withdrawal policies, the fees and charges, the deposit policies, dormancy and inactivity policies, returns/refunds and so on.
Conclusion
Once again, our research has shown that this broker is a scammer and that it would be best avoided. DC Markets is a clone firm that has been flagged off by one of the most stringent regulators in the world.