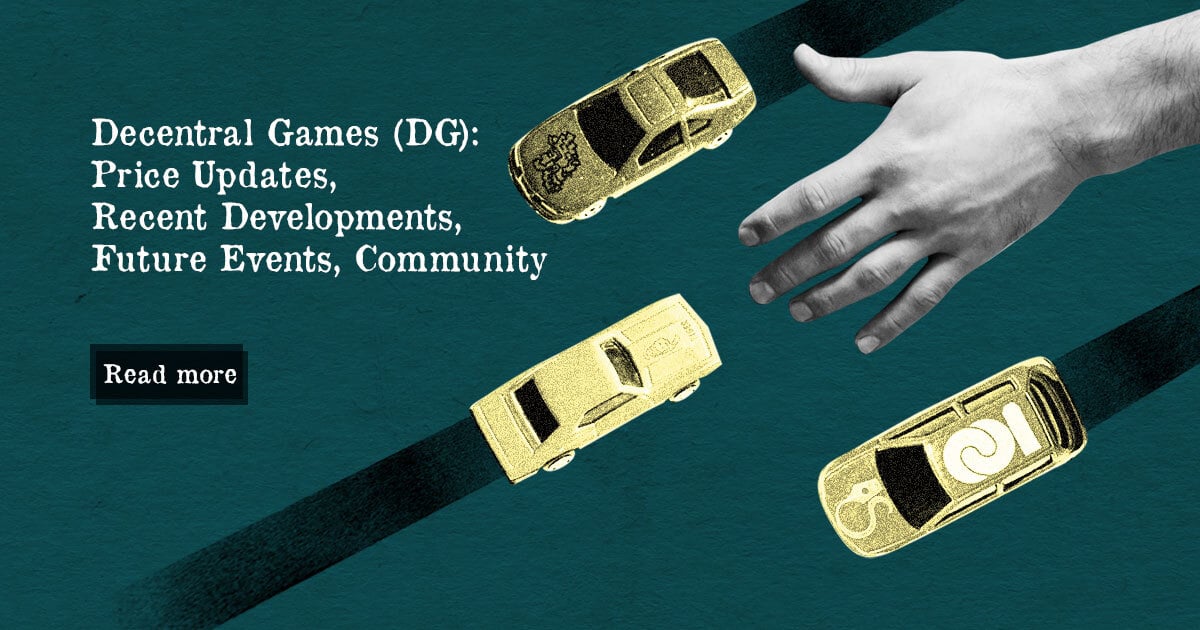 Blockchain gaming continues to gain ground in the crypto-space because of its play-to-earn feature, incentivizing gaming. 
Decentral Games, a new platform for gaming, has made gamers 'the house', giving them control of funds and 50% of their losses. 
Decentral looks set to launch its metaverse poker ICE in October, with many rewards for users and unending excitement. 
The community behind every aspect of Decentral is growing as they are promised up to 40% rewards in staking and other prizes for contributing to the network.
After CryptoKitties had a massive adoption that congested the Ethereum blockchain in 2017, many saw the future of gaming is on the blockchain. Creating a platform for users to play and earn is the perfect way to reach mass adoption. With time, many platforms were launched with different game patterns, from killing monsters to gathering NFTs. 
Decentral is a community-driven blockchain casino platform in which users play among themselves to earn rewards. Decentral makes users 'the house', and they keep the profits of wins, and even losers do not go so empty-handed. Decentral gives back 50% of losses in DG tokens. 
It is no surprise that Decentral Games has been on the rise this week. DG has recorded an increase of up to 81% this week. In the last 24hrs, it has been up by 2.1%. Decentral Games, which started the year at $17, now trades at $364.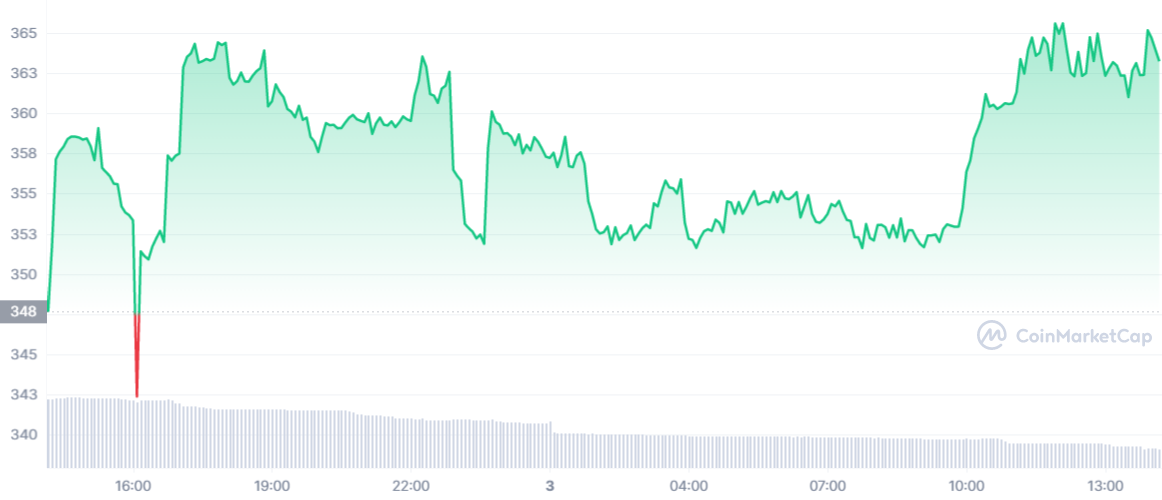 The 24 hours price chart of Decentral Games (DG): Source: CoinMarketCap
The rise of Decentral Games has been enormous, and it is expected to finish the year even stronger. Decentral Games is currently ranked #367 with a market capitalization of $114,468,385 and a current supply of 314,679 DG tokens. 
Recent Development and Future Events
Decentral is developing its platform to take over the DeFi space for good. Decentral has announced a $5m capital raise to boost its ecosystem. 
The company has stated that the new inflow will go to the improvement and marketing of its projects, naming DG Poker, DG Cyber Sakura, among others. 
More features will be added to these projects on the platform, to the delight of users. To secure this colossal amount, the company has entered partnership with ID Theory, Genesis Block Ventures, Bitscale Capital, etc. 
Decentral Games is launching ICE Poker in October. ICE poker is a play-to-earn game where users earn tokens by competing against each other. 
Users will earn ICE tokens which can be staked or traded. To participate in the game, players must have an ICE NFT wearable that is incenticized – the wearables also have good aesthetics. 
Users without the ICE NFT can borrow from other users and share the reward. 40% goes to the owner of the NFT, while 60% goes to the player. 
On scouring the internet, the DailyCoin team found Decentral Users are excited about its launch. One user, Ethan C, Tweeted,
There are many blockchain-based games and, as a result, Decentral will have to do a lot more than it is to take the top spot. 
Many have questioned the sustainability of Decentral's 40% APY on staking as not sustainable in the long run.
The community behind this platform is enormous because of the numerous incentives it gives users on each platform. 
Decentral has announced that on its platform, the users are 'the house', which means they get to keep a huge chunk of the profit. Users play among themselves and earn DG tokens. What is interesting about this is that even losers get 50% of their losses in DG tokens. 
Users are encouraged to stake their DG tokens for which they earn income. Governance on Decentral is decentralized as the community votes on projects with DG tokens. 
A higher number of DG tokens means a higher voting power. The ICE platform, which is to launch in October, already has a massive community on standby. Decentral is active on Twitter, Telegram and other social platforms, with its members excited about the project. 
Twitter user, @darkforestcap, lauding the new approval of Decentral, tweeted;
1/10 Play2Earn Thread

Never ones to shy from innovation, @DecentralGames recently announced their newly developed game, ICE Poker.

This marks DG's entry into the #playtoearn arena.

So how does it work when applied to a game of odds? We break (down) the ice… pic.twitter.com/5IUiJBSamN

— Dark Forest Capital (@DarkForestCap) September 2, 2021
2/ Firstly the team have hit on all the key aspects to make this work;

– Low barrier to entry
– Delegation of NFTs for those who can't afford them (scholarship model)
– Ability to level up
– Gamification
– Token design

Let's take each one in more detail

— Dark Forest Capital (@DarkForestCap) September 2, 2021
If you're not involved in play-to-earn platforms now, you're missing a lot. Decentral games give more rewards to users in all their projects. With prices going up and people getting more DG tokens, the community keeps growing. Blockchain gaming is taking over and Decentral is the future.