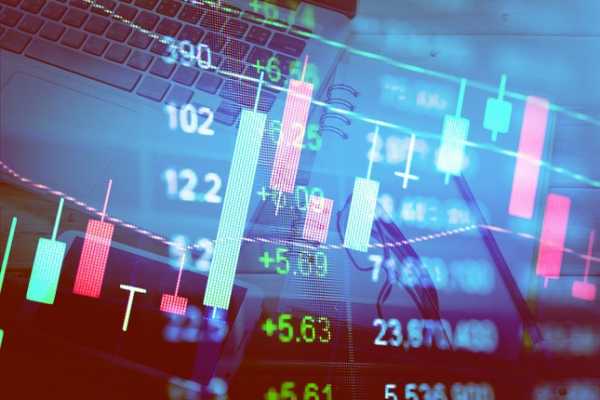 DocuSign, a modern-day technology company that supports electronic signatures, has been on a bull run this summer. The company also operates in the cloud and competes with the likes of Adobe. DocuSign's slice of the digital signature pie is roughly 70% of the USD 25 billion market. The stock has proven to be more than just a one-hit-wonder whose business boomed during the pandemic.
DocuSign's Stock
DocuSign shares have climbed 11% higher in the month of July alone. Digitization is only becoming more integrated into the lives of consumers and businesses alike. The role that digital agreements play in this paradigm, especially since COVID-19, could gain even more traction, which stands to benefit DocuSign even further. DocuSign performed especially well during the lockdowns when face-to-face meetings were replaced by remote working.
Pete Najarian, co-founder of Market Rebellion, pointed out some bullish buying in DocuSign options contracts. In particular, there is buying in the USD 310 calls expiring on July 23 compared to the current price of USD 306.70.
Meanwhile, DocuSign is one of the holdings in the ARK Innovation ETF. The stock ranks as the No. 14 holding, with a 2.75% weighting. DocuSign trades alongside high-profile companies in this fund, including the likes of Tesla, which is the top holding with a 10.14% weighting, payments platform Square with 5.12% and cryptocurrency exchange Coinbase with 4.27%.
While ARK still holds DocuSign, it has trimmed its position of late. Last month, Cathie Wood's firm unloaded more than 107K DocuSign shares with a price tag of approximately USD 26 million. ARK Invest sold when the price was hovering at slightly above USD 240.
Future Outlook
DocuSign CEO Dan Springer was recently featured on The Drill Down podcast where he discussed the future direction of the company. Springer explained how DocuSign boasts more than 1 million customers and more than a billion people have signed their names on documents using the platform.
He says there was an acceleration in the company's growth during the COVID-19 year. Even the U.S. SEC recently paved the way for companies filing their 10-K and 10-Q documents to do so using electronic signatures.
The company is looking to increase the wide-scale adoption of e-signatures and bolster the use cases for its technology. DocuSign has also moved into the cloud with its DocuSign Cloud offering, where it handles the management, storage and security of documents in addition to signatures.
Springer says that signatures will continue to be the "dramatic majority" of what drives the company's business in the coming years. Nonetheless, the next chapter will be in the "agreement cloud," he added.