Website URL:https://efspfx.com
Founded:2020 – 21
Regulations: Not Registered
Languages: English
Deposit Methods:Wire Transfer, Credit Card, Debit Card, UnionPay
Minimum Deposit:$500
Free Demo Account:Not Provided
Number of Assets:Unspecified
Types of Assets:Stocks, Metals, CFDs, Forex, Commodities, Indices
Trading Accounts and Conditions
EFSPFX has not provided any details of the types of trading account or accounts it offers. All we know is that there is a minimum deposit requirement of $500 and that you are offered a maximum leverage of 1:300. There is no information offered about the spreads and since there were problems with the platform this broker offers, we were unable to confirm any of this information for ourselves.
EFSPFX– Advantages
Trading with this broker would only be disadvantageous.
EFSPFX – Disadvantages
Here are the reasons why we say that it would be a bad idea to do business with this broker:
Anonymous, Unregulated Broker
EFSPFX claims to be a company that is headquartered in Auckland in New Zealand. However, the contact address that the broker provides is one that is located in New South Wales in Australia.
There is no company name provided. And there is also no contact number given. There is a vague email address, but that's it. There are no registration details given. Thus, we have a broker that has no company name, conflicting information about its address (New Zealand vs. Australia), no contact details, and no licensing information. Just to make sure, we checked the online registers of both the New Zealand's FMA (Financial Markets Authority) as well as the Australian ASIC (Australian Securities and Investments Commission) to see if this broker with registered with either or both of the authorities. We were unsurprised to find that EFSPFX was not listed on either register at all.
This clearly shows that this broker is unregulated and operating anonymously – the first sign of a scam.
Plus500 is a FTSE 250 listed brokerage providing online trading services in CFDs, across 2,000+ securities and multiple asset classes.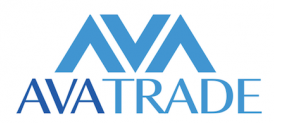 $100
Minimum Deposit
The company was created as a combined effort of financial professionals and experts in web-commerce with the goal of perfecting the online experience for retail traders.
Our suspicions of this broker being yet another scammer deepened when we checked their website and found that there were no legal documents available. There is a single page dedicated to their Anti Money Laundering policy, but that it the closest you get to legal documents on this broker's website.
The lack of a client agreement – also called Terms and Conditions, User Agreement, Terms of Service, etc. – is a clear indication that this broker cannot be trusted. This legal document is what gives form to the relationship between the broker and the trader. It tells you what the broker's withdrawal policies are, what fees and commissions it charges, what its dormancy and activity policies are, and of course, what its trading conditions are (just to name a few). Without this document in place, if a trader makes the mistake of signing up with a broker such as this, they are basically handing over their rights to the broker. Then, in case they get scammed (which is a strong possibility), then there will be a minimal chance of them ever getting their money back.
This is why it is always important to read the client agreement before signing up with a broker – you know what you will be getting into.
Non-Functional Third Party MetaTrader 4 Platform
EFSPFX offers its clients the use of the MetaTrader4 platform. This would usually be an advantage since this is the world's leading trading software. It has a wide range of charting tools, market analysis tools, trading bots, etc., and all of these features can be customized to suit the traders' needs. There is also a massive marketplace with third-party apps that can help with trading.
So, if the MT4 platform is so good and this broker offers it to its clients, why would we mark it a disadvantage. Because it is licensed not to EFSPFX, but to a third-party company called Esteema Financial. We do not know how this company is related to this broker.
To make matters worse, this broker's MT4 platform doesn't even work. When we tried to register on EFSPFX's platform, it turned out to be inactive. There was no way to access this platform.
What all of these points reveal are that this broker has lied yet again about what it can offer its clients, showing us once again that it is a scam.
No Verifiable Information on Trading Conditions
While the broker does mention a leverage of 1:100, and a minimum deposit of $500, there is no information on the spreads and other commissions that this broker might charge.
Now, the information that we do have also indicates a scam. First of all, a leverage of 1:100 is illegal in Australia since leverage ratios that brokers can offer have been capped at 1:30 for individual traders in this country. Secondly, a minimum deposit requirement of $500 is just too high, especially when you consider the fact that most regulated and legal brokers allow you to make a deposit of between $100 and $250, and some even allow a deposit of as little as $5 to $10.
And finally, not knowing the spreads and other commissions means that traders will not know the cost of trade they will incur if they use this broker's platform. Legitimate brokers always showcase their trading conditions so that traders will know clearly how much each trade will cost and so they can make informed decisions about dealing with a broker.
Conclusion
EFSPFX is your typical scammer – it is anonymous, and it has told lies about its regulatory standing as well as the services it offers in a bid to con traders into investing with them. Our advice to all traders would be to avoid dealing with this broker. We recommend finding a broker that is appropriately regulated, preferably by a strong financial authority such as the FCA or even the CySEC.