Website URL: https://empirecryptfx.com
Founded: 2020
Regulations: Not Regulated
Languages: English, All Languages (Yandex translate)
Deposit Methods: Unspecified
Minimum Deposit: $100
Free Demo Account: Unavailable
Number of Assets: N/A
Types of Assets: Forex, Cryptocurrencies
Trading Accounts and Conditions
Here is the list of Investment Plans offered by EmpireCryptFX:
Gold: The deposit range is from 0.014200 BTC to 1.38 BTC. The interest you make is 1%.
Premium: The deposit range is from 0.280000 BTC to 2.77 BTC. The interest you make is 1%.
Bronze: The deposit range is from 0.830000 BTC to 3.73 BTC. The interest is 2%.
Titanium: The deposit range is from 1.380000 BTC to 4.15 BTC. The interest is 3%.
Diamond: The deposit range is from 2.770000 BTC to 13.83 BTC. The interest is 4%.
There is no mention of any trading conditions and since we were unable to access their trading platform, we could check for ourselves what these might be.
EmpireCryptFX – Advantages
Despite going through EmpireCryptFX's website in great detail, we could not find anything positive to say about this broker.
EmpireCryptFX – Disadvantages
Here are the many reasons why it would be dangerous to do business with EmpireCryptFX:
Anonymous and Unregulated
The biggest indicator of a scam is a broker's regulation status and corporate identity. Well, this broker does not have any corporate identity. There is no company name mentioned, so we do not know anything about the entity behind this brokerage. There is also no physical address provided, so we do not know where this broker is based. The only contact information provided is a Canadian telephone number. The broker also does not provide any details about its licensing and registration.
To operate in Canada, a broker needs to be registered with the Investment Industry Regulatory Organization of Canada (IIROC). However, when we checked the IIROC's online register, we did not find any brokerage by this name listed there.
All of this information tells us that we are dealing with an anonymous and unregulated broker – the worst kind of scammer.
Plus500 is a FTSE 250 listed brokerage providing online trading services in CFDs, across 2,000+ securities and multiple asset classes.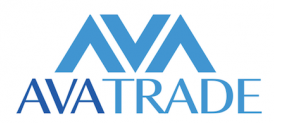 $100
Minimum Deposit
The company was created as a combined effort of financial professionals and experts in web-commerce with the goal of perfecting the online experience for retail traders.
Our suspicions about EmpireCryptFX were confirmed during our investigation into their legitimacy. We found out that this broker has been blacklisted by the CNMV – Comisión Nacional del Mercado de Valores – the financial regulator in Spain. The regulator has warned its citizens against dealing with this broker, stating that it is not authorized to offer its financial services in Spain.
Spain is a part of the European Union, therefore, if this broker were regulated by any EU member country, this warning would not have been issued. Furthermore, regulators only issue such warnings when they have received a large number of complaints about being scammed by a broker.
Therefore, we can see that EmpireCryptFX is a scammer that needs to be avoided at all costs.
Another reason why we know this broker is a scammer is because there doesn't seem to be any way in which traders can actually execute trades. There is no sign of a trading platform, and the broker does not offer any trading accounts.
What you get instead is a series of investment plans. According to what the broker advertises, you need to deposit money in any one of the plans you choose, and then you will get returns based on which plan you have chosen. Definitely not a forex broker, this!
Another indication of this entity's scam is the big promise that you will definitely make profits if you invest with them. No broker can give such a guarantee.
Forex and crypto markets are notoriously volatile, with sudden price changes that take place at the drop of a hat. No broker can promise that you will make constant profits – no matter how advanced their market analysis may be. In fact, regulators require that broker publish the number of their clients that have lost money while trading in these markets. That number ranges between 75% and 85%. Thus, as you can see, most traders will lose money rather than gain money while trading in these markets. So, promises or guarantees are just another way to attract novice traders into giving their money away.
Furthermore, based on what we have read on their website, the idea seems to be that you will simply deposit your money with this broker, and they will manage your investment for you. This is a clear conflict of interest. This is because a broker is what is called a market maker, i.e., their profits go up when your losses go up. Therefore, if they manage your accounts, it is against their interests to see you succeed. Which is why no reputable broker will ever offer to manage your accounts for you.
Extremely High Deposit Requirements
While this broker seems to accept minimum deposit of just $100, according to its website, the minimum deposit requirement is 0.0142 BTC, which is about $600 by current market conversion rates. The minimum deposit that other more reliable and reputed brokers require is on average between $100 and $250, with many (include some top brokers) asking for just $5 deposits to open an account.
No Payment Options Provided
EmpireCryptFX has not provided any payment options on its website. Plus, since we could not access their trading platform (which did not seem to exist anyway) or even their client portal, we could not ascertain for ourselves what methods were available. However, based on their Investment Plans, it seems that the only way that you will be able to make payments is through Bitcoin.
This, of course, is a huge red flag since cryptocurrency transactions are anonymous and irreversible. Which is why scammers prefer to use crypto payment options.
Conclusion
EmpireCryptFX is a scam and trusting your money to them would be an extremely bad idea.