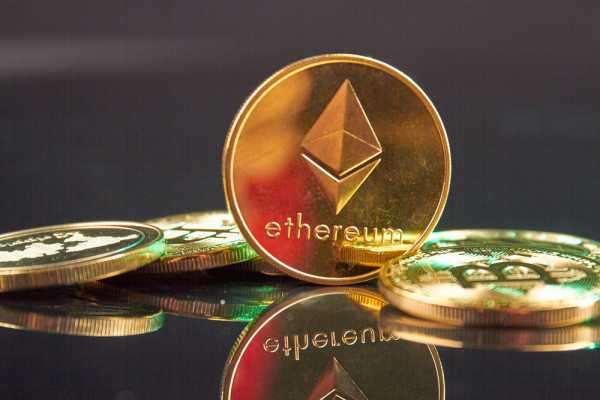 Ethereum Elliot Wave Analysis

Why? Over the past months, I shared that if Ethereum (ETHUSD) would see "a drop below $3000 [it] will be the first sign $4000 may not be reached, and a retest of the low-2000s should then be expected." And last week, I concluded, "it should bottom out soon, allowing for a brief rally back to ideally around $2450+/-50, followed by a last 5th wave lower to ideally ~$1500+/-100."
ETH bottomed at $1714 and is now trading at around $2000. Thus, so far so good, and it is now appropriate to assess the shorter-term Elliott Wave Principle (EWP) chart to better understand what's next for Ethereum. Such daily detail helps keep my premium crypto trading members mainly on the right side because "the devil is in the details," as they say. So, what is good for them will undoubtedly help you too. See Figure 1 below.
Figure 1. Ethereum daily chart with detailed EWP count and technical indicators.
The c-wave is wrapping up its last 4th and 5th waves.
Last week it was "… time to start looking for that wave-iv bounce to ~$2400+/-100, which should be a multi-day event." Figure 1 shows that (red) intermediate wave-iv is now underway and should ideally subdivide into a last more minor (green) minor-c wave to the ideal target zone of around $2300+/100. Based on the more recent available price data, I have adjusted this target zone slightly lower.
Those who follow me regularly should know that because of the EWP, we know waves four and five come after the third wave. Thus, wave-iii is complete, and wave-iv is now underway. When it also completes, ETH should do one last stab lower for wave-v to ideally ~$1500+/-100.
Bottom Line and ETH Price Forecast

Three weeks ago, I concluded, " one should be (very) cautious on the long side and maybe even forego buying ETH until the trend is more friendly." ETH complied as it lost an additional 40%. Moreover, last week I preferred to look for a multi-day bounce back to ~$2400+/-100.
Also, this bounce is on track, and when complete, I still anticipate a final stab lower to ~$1500+/-100. Thus, as ETH ticks off all the EWP-based boxes from the intermediate- to the short-term, it suddenly does not seem so crazy that it should tick off the longer-term "rally to $10K+" box. For now, I expect the bounce to $2300+/-100 to continue before the last 5th wave to $1500+/-100 announces itself.