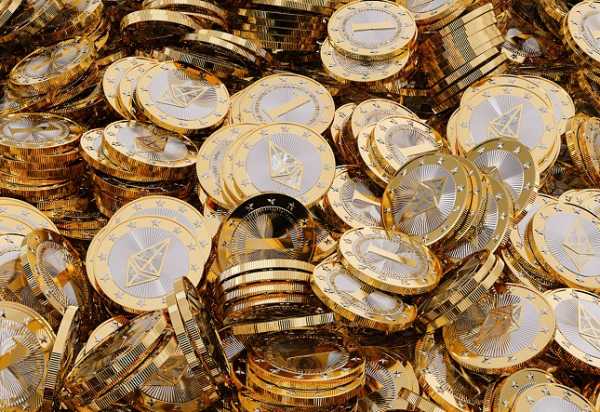 Ethereum Declines While Crypto Markets Stay Weak
Ethereum has recently dropped to multi-week lows near the support level at $3,575 as the crypto market pullback continued. Most leading coins have been under pressure in the last 24 hours as traders moved funds out of the crypto segment in the last days of 2021.
There is no specific catalyst for the recent move, although it should be noted that Bitcoin's recent move below the key $50,000 level hurt market sentiment.
Bitcoin Dominance, which measures the market capitalization of Bitcoin as a percentage of total crypto market capitalization, remains stuck near the 40% level. A move below the 40% level may provide support to other cryptocurrencies, including Ethereum. However, it should be noted that Ethereum will still need to see growth in total crypto market capitalization to have sustainable upside.
The daily chart shows that each attempt to rebound after pullbacks in November and December was stopped at lower levels, which is a bearish sign for Ethereum. Not surprisingly, Ethereum settled below the 20 EMA and the 50 EMA and continued to move lower.
Currently, Ethereum continues its attempts to settle below the support at $3,715. In case Ethereum settles below this level, it will get to another test of the next support which is located at $3,575.
A move below $3,575 will push Ethereum towards the support at $3,400. If Ethereum gets below this level, it will head towards the next support at $3,275. A successful test of this support level will push Ethereum towards the support at $3,170.
On the upside, a move above $3,715 will open the way to the test of the resistance near $3,900. In case Ethereum gets above this level, it will head towards the resistance at the $4,000 level. The 50 EMA and the 20 EMA are located in the nearby so Ethereum will likely face material resistance at this level.
Taking a look at H1 chart, we can see that Ethereum quickly rebounded from the support at $3,575, but RSI moved back into the moderate territory, so there is plenty of room to gain additional downside momentum in the near term in case crypto markets remain under pressure.