Website URL: https://etherichness.com
Founded: 2021
Regulations: Unlicensed
Languages: English
Deposit Methods: Wire Transfer, Credit Card, Debit Card
Minimum Deposit: $5,000
Free Demo Account: Unavailable
Number of Assets: N/A
Types of Assets: Metals, Forex, Commodities, Indices
Trading Accounts and Conditions
EtheRichness offers you the following types of trading accounts:
Green Account: The minimum initial deposit is $5,000. No leverage is offered and the spread ranges from 2.5 pips to 3 pips.
Premium Account: The minimum initial deposit is $25,000. The leverage is 1:50 and the spread ranges from 2 pips to 2.5 pips.
Platinum Account: The minimum initial deposit is $50,000. The leverage is 1:100 and the spread ranges from 1.5 pips to 2 pips.
Executive Account: The minimum initial deposit is $100,000. The leverage is 1:150 and the spread ranges from 1 pip to 1.5 pips.
Presidential Account: The minimum initial deposit is $250,000. The leverage is 1:200 and the spread ranges from 0.5 pips to 1 pip.
EtheRichness – Advantages
There are no positives to trading with EtheRichness. We would not recommend this broker to anyone.
EtheRichness – Disadvantages
Here are the numerous reasons why we would never recommend this broker to anyone:
The first issue we have with EtheRichness is it is regulation status. This is an unregulated broker headquartered in the Marshall Islands, an offshore location popular with scam brokers. This is because the financial authority in this country does not have any regulations to oversee forex brokers. This means that if a broker is registered in the Marshall Islands, it is not regulated and to operate legally, it would need to be licensed by another regulator (such as the Financial Conduct Authority of the UK or the Cyprus Securities and Exchange Commission).
We also found that the legal documents state that this broker is governed by the laws of Estonia. Estonia is an EU member nation that follows the regulations laid down for all EU countries. Therefore, if a broker claims to follow this country's laws, then it needs to be regulated by the Estonian Financial Supervision Authority. We checked whether EtheRichness was, in fact, regulated by this authority. It wasn't. Which means that this is a lie the broker has told in an effort to gain some form of legitimacy.
All of this information clearly tells us that we are dealing with a scam broker, and it would be unsafe to deal with this entity.
Plus500 is a FTSE 250 listed brokerage providing online trading services in CFDs, across 2,000+ securities and multiple asset classes.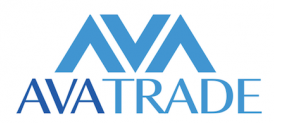 $100
Minimum Deposit
The company was created as a combined effort of financial professionals and experts in web-commerce with the goal of perfecting the online experience for retail traders.
Another red flag that indicates a scam is the presence of bonuses. And this broker offers its traders a whole bunch of bonuses. In its terms and conditions, EtheRichness classifies these bonuses as Non-Deposited Funds and then creates a whole bunch of unfair conditions around these incentives.
For example, these non-deposited funds cannot be withdrawn. The broker goes on to state that any profits garnered from these funds do not belong to the client and therefore cannot be withdrawn.
The problem is that once these funds are mixed with your funds, the profits generated cannot be easily segregated into what was generated from your funds and what were generated from the bonuses. So, the broker uses this as an excuse to disallow any withdrawals from your account if you have accepted even a little bonus. This is a tactic that is typically used by scammer to divest you of your funds.
We would also like to let our readers know that the types of bonuses offered by EtheRicheness are illegal in many jurisdictions, including Europe.
The maximum leverage offered by EtheRichness is 1:200. This is much too high to be safely used. Furthermore, this leverage is also illegal in the European Union, where the maximum leverage that a broker can offer its clients has been capped at 1:30. This limit also applies to the UK and Australia. In the US and Canada, the maximum leverage limit has been set at 1:50, while in Japan, it is 1:20.
Therefore, while this leverage may be attractive, it is also dangerous and illegal.
While the issue of high spreads is not a legal one, it is, nevertheless, a black mark against this broker. Spreads decide the cost of a trade, therefore, the higher the spread, the more expensive is a trade. To ensure that there is a balance between their profits and a trader's trading cost, most established brokers offer spreads that range from 0.5 pips to 1.5 pips.
Therefore, the spread of a maximum of 3 pips for EtheRichness's basic account is just too high. So, even if this broker had been regulated and not a scam, we would still have recommended that traders avoid them.
Manipulation Found on Sirix Platform
EtheRichness offers its clients the Sirix trading software. While this platform cannot compare to the foremost trading interface in the world – the MetaTrader 4 and 5 platforms – it isn't such a bad software either. One of its best features is that it has a strong social trading feature which allows you to track and mimic top traders' trades.
However, when we checked, we found that some of the top traders this broker was featuring showed 90% success rates in most of their trades. This is simply not statistically possible because of the very nature of the forex market. Which means that this broker has manipulated these numbers to make them appear more attractive to novice traders.
Extremely High Minimum Deposit
And finally, the kind of minimum deposit requirement EtheRichness demands is just ridiculous. An initial deposit of $5,000 is just outrageous, especially when you consider the fact that the market average is between $100 and $250.
Conclusion
EtheRichness is a scam broker, and it would be best if all traders simply avoided doing business with them.