Website URL: https://evom-ltd.com
Founded: 2020
Regulations: No License
Languages: English, Italian, Dutch
Deposit Methods: Bank Transfer
Minimum Deposit: $100
Free Demo Account: No
Number of Assets: Not Specified
Types of Assets: Shares, Forex, Indexes, Commodities
Trading Accounts and Conditions
Here is the list of trading accounts that Evolution Markets Ltd offers its clients:
Micro Account: The minimum opening deposit is $100. The spreads start from 1 pip and the leverage is maxed at 1:500.
Standard Account: The minimum opening deposit is $500. The spreads start at 1 pip and the leverage is maxed at 1:300.
Premium Account: The minimum opening deposit is $/€25,000. The spreads start from 0.6 pips and the leverage is maxed at 1:100.
VIP Account: The maximum opening deposit is $/€100,000. The spreads start from 0.2 pips and the leverage is maxed at 1:100.
Evolution Markets Ltd – Advantages
This broker is a scammer so there are no advantages to be found in doing business with Evolution Markets Ltd.
Evolution Markets Ltd – Disadvantages
Given below are all the problems we encountered with Evolution Markets Ltd:
Unregulated Broker Blacklisted by Regulators
The first thing we notice about a broker is whether it is legally licensed to operate or not. Brokers that are legitimate will clearly mention all their corporate and licensing details on their website. This way, anyone can check the veracity of their claims.
With Evolution Markets Ltd, we have an address and telephone number in the UK, but that's about it. The email address provided is vague and generic. The broker claims to be a trade name of the company Evom-Ltd Group. This means that it comes under the purview of the UK financial authority – the Financial Conduct Authority (FCA). However, there is no licensing information provided by this broker.
Strangely enough, in its Terms and Conditions section, Evolution Markets Ltd claims that it governed by the laws of Cyprus, which would mean that it should be licensed to operate by the CySEC – the Cyprus Securities and Exchange Commission. However, once again, there is no relevant licensing information provided by the broker.
When you make such claims then you need to also realize that it is easy to verify them. We checked the online registers of both authorities and found that this broker is not only not listed as a registered entity, but that it has been blacklisted by the FCA for being a clone firm. And the FCA is not the only authority to have blacklisted this broker. The Spanish regulator, the Comisión Nacional del Mercado de Valores (CNMV), has also issued a warning against Evolution Markets.
According to these two regulators, this broker has stolen an authorized firm's details and is using it to scam people. The legitimate broker is called Evolution Markets Limited, and its domain name is www.evomarkets.com. This means that Evolution Markets Ltd is a clone firm and a scammer.
Plus500 is a FTSE 250 listed brokerage providing online trading services in CFDs, across 2,000+ securities and multiple asset classes.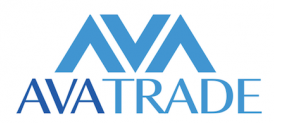 $100
Minimum Deposit
The company was created as a combined effort of financial professionals and experts in web-commerce with the goal of perfecting the online experience for retail traders.
Evolution Markets Ltd claims to offer its clients the MetaTrader 4 software, one of the best trading platforms in the world. This software has a plethora of tools that make trading more intuitive and efficient – charting options, market indicators, trading bots, etc. – all of which are customizable. This platform is so user friendly that even novice traders will have no problem using it.
We were surprised to learn that this scammer would offer this quality of a platform to its users, but then when we checked the platform, we realized that it was fake! The resemblance to the real MT4 software is marvelous, so we can give this scammer points for making the effort to make their platform look like the real deal!
The only way you can make a deposit or withdrawal is via a bank transfer. This is highly suspicious since bank transfers cannot be charged back. This is reason why we recommend that traders use either their debit cards or credit cards to make their investments. This way, if you have been scammed, then you can file for a chargeback with your card company or your bank.
Of course, since Evolution Markets Ltd is a scammer, it advertises multiple payment methods – Wire Transfers, Credit Cards, Debit Cards, as well as a few vague e-wallets. These are all lies.
We also found a number of issues with this broker's policies. For example, Evolution Markets Ltd states that it will charge fees for withdrawals, but it doesn't bother to mention the amount or the conditions for withdrawals.
And the clauses related to Non-Deposited Funds (translated: bonuses) are typical of scammers. According to this broker's terms, these funds are not available for withdrawal. Furthermore, the broker states that it can assign these funds to your account at certain times. Of course, once the broker has assigned funds to your account, then you cannot withdraw money from your account anymore. Quite convenient, isn't it?
The maximum leverage that Evolution Markets Ltd offers is 1:500, which is too high – and illegal.
Considering the highly speculative nature of the forex market, most traders tend to lose their investments. So, brokers are required by regulators to specify what percentage of their clients have lose money while investing in the forex market. That number ranges from 75% to 85% for most brokers. Thus, taking in a higher loan (leverage) would be extremely risky and can lead to bankruptcy.
This is why most regulators have placed caps on how much leverage you can get. In the UK and Europe (both the places this broker is targeting), that cap is set at 1:30. Therefore, a 1:500 leverage is not only risky it is also illegal.
Conclusion
Evolution Markets Ltd is a clone firm that is trying to con people into investing with them. Please do not do business with this broker.