Website URL: https://evotrade.com
Founded: 2021
Regulations: Unlicensed
Languages: English, German, Russian, Polish, Spanish (Argentina), Italian
Deposit Methods: Debit Cards, Credit Cards, Bank Wire, Payeer, WebMoney, QIWI, Other E-Wallets
Minimum Deposit: $250
Free Demo Account: Unavailable
Number of Assets: 700+
Types of Assets: Forex, Precious Metals, Energy Carriers, Cryptocurrencies, Stocks
Trading Accounts and Conditions
Here are the many trading accounts offered by EvoTrade:
Micro: The minimum initial deposit is $250. Spreads start at 0.6 pips. Trading bonus of up to 30%.
Bronze: The minimum initial deposit is $1,000. Spreads start at 0.6 pips. Trading bonus of up to 30%.
Silver: The minimum initial deposit is $5,000. Spreads start at 0.6 pips. Trading bonus of up to 50%.
Gold: The minimum initial deposit is $10,000. Spreads are still from 0.6 onwards. Trading bonus of up to 80%.
Platinum: The minimum initial deposit is $25,000. Spreads remain from 0.6 pips. Trading bonus of up to 80%. There is also a deferred bonus of up to 50% per month.
Diamond-VIP: The minimum initial deposit is $100,000. Spreads are still at 0.6 onwards. Trading bonus of up to 100%. There is also a deferred bonus of up to 50% per 3 months.
The leverage according to the broker's trading platform is at 1:200.
EvoTrade – Advantages
EvoTrade is a scammer and there are no advantages to trading with this broker.
EvoTrade – Disadvantages
Here are all the reasons why we have listed EvoTrade as a scammer:
Unregulated Offshore Broker
EvoTrade claims that it is owned and operated by TechWare Limited, a company that is purportedly based in the Seychelles. Being based in the Seychelles means that this broker is an offshore entity. While that in itself is not an issue, the problem is that this location is known for its rather lax regulations in the forex market.
Having said that, this broker does not claim to be regulated by the Seychelles financial regulator. Instead, the broker claims that it is regulated by the FMRRC (the Financial Market Relations Regulation Center), and its license number is TSFRF RU 0395 AA V0172. The problem is this: the FMRRC is an organization in Russia that has member brokers – it is not a legal financial regulator; the FMRRC is a non-governmental body that has no legal powers to do anything about scammers despite the fact that it is a reputed body.
What all of this means is that EvoTrade is actually an unregulated broker that is based in a location that is notorious for its scam brokers.
At this point, we would also like to highlight another issue that we have with the certificate of the FMRRC that EvoTrade has presented. It is fake. If you look carefully at the document, you will see that it is replete with typos. And the FMRRC is a body that has Russian member brokers – not those that claim to be based in the Seychelles. This shows that this broker has gone to some lengths to show that it is a legitimate broker when it is just a scammer.
This is why we would strongly recommend that all traders stay away from this broker and find one that is regulated by a reputed authority such as the Financial Conduct Authority of the UK or even the Cyprus Securities and Exchange Commission.
Plus500 is a FTSE 250 listed brokerage providing online trading services in CFDs, across 2,000+ securities and multiple asset classes.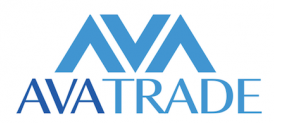 $100
Minimum Deposit
The company was created as a combined effort of financial professionals and experts in web-commerce with the goal of perfecting the online experience for retail traders.
No Access to the MetaTrader 5 Software
EvoTrade entices traders with the promise of the MetaTrader 5 software. This platform, along with its predecessor, the MetaTrader 4 software, is the best in the world, with the majority of traders using them for executing trades.
However, there was no way we could access the platform without first registering, and we were unable to register because the link to the registration page was broken. All of this leads us to believe that this broker may not actually have the MT5 software at all!
This in itself is highly suspicious since a legitimate broker would ensure that its main offering, its trading platform, would be fully functional.
Unfavorable Withdrawal Policy
Yet another issue we have found with this broker is its withdrawal policy. First are the fees they charge for withdrawals. To make a withdrawal via a wire transfer, you will need to pay a fee of $50. If you wish to make a withdrawal using your credit or debit card, the fee is $25 – plus a service charge of $10. E-Payments will cost you $25.
However, it's not just the fees that you have to worry about. You will have to pay an extra 10% if you have not completed 200 trades before you submit a withdrawal request!
As we know, this broker offers bonuses to its clients. There are two issues that we have with this point. First, bonuses (or non-deposited funds) have been banned in the EU – for the very reason that we are about to explain: the broker's bonus policy.
EvoTrade claims that its bonuses are termed non-deposited funds and therefore the profits generated from them cannot be withdrawn. The problem is that when a trader executes trades, they do so with the funds in their account – they do not segregate between their own funds and the bonus. Therefore, the broker now has an excuse to state that all profits are related to the non-deposited funds and therefore, deny the trader's withdrawal requests.
Furthermore, while the broker states that the bonus amount can be withdrawn, the condition for withdrawal is also unfair. Traders need to have a turnover of 25 times before they will be allowed to withdraw this money.
According to this policy, if your account is inactive for more than 6 months, then EvoTrade will debit 10% of the balance every month!
Conclusion
EvoTrade has sadly proved to be another scammer and it is best that all traders keep away from this broker.