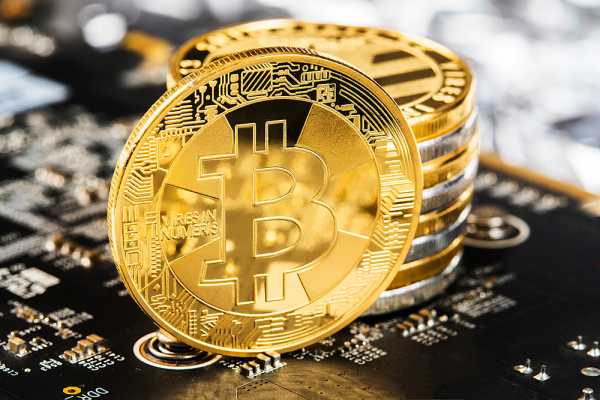 Every correction is always made up of at least three waves: a, b, and c.
The weekly chart in Figure 1 shows BTC is below its 10-week and 20-week Simple Moving Averages (SMAs), but still above its Ichimoku Cloud (the Cloud), while the technical indicators (RSI5, upper panel; and FSTO, lower panel) are getting oversold. Thus, all ingredients are available to set up a multi-week counter-trend rally. However, at this stage, it is unknown if the current decline from the all-time high (ATH) made last year will consist of three or five waves.
If the former, then we should see the more extensive (black) major-b wave develop soon, whereas if the latter, all we should expect is a short-term bounce first to about $47K+/-2K before the last drop to around $32+/-2K. From there, the b-wave can then start. I keep my premium crypto trading members daily abreast of each option in great detail to ensure they are as well-prepared as possible for either option.
Regardless, once the more significant (black) major wave-a completes, see figure-1, we must expect at a minimum three waves back up: the large wave-b because every correction always comprises three waves: a, b, and c. I expect this b-wave to challenge the resistance zone at $57.5K to $60K. From there, major wave-c of (blue) primary wave-IV should take hold and drop BTC's price back into the ideal target zone of $28-36K, with the lower end preferred.
Bottom line: Bitcoin's trend was already and correctly identified as "not friendly" weeks ago, and its price has lost another 13% since. BTC is now getting close to the upper end of my ideal $28-36K target zone, and the weekly chart setup has all the ingredients in place to allow for a multi-week counter-trend rally to ideally $57-60K before the subsequent c-wave decline starts.
However, the devil is in the detail. I am keeping my premium crypto trading members abreast if we may only see a shorter-term bounce to about $47K+/-2K before a final drop to around $32+/-2K from where this more significant b-wave can then start. Meanwhile, many of my crypto trading systems' members are exiting their short-term short-positons, which also signals a trend change (from down to up) is likely imminent.