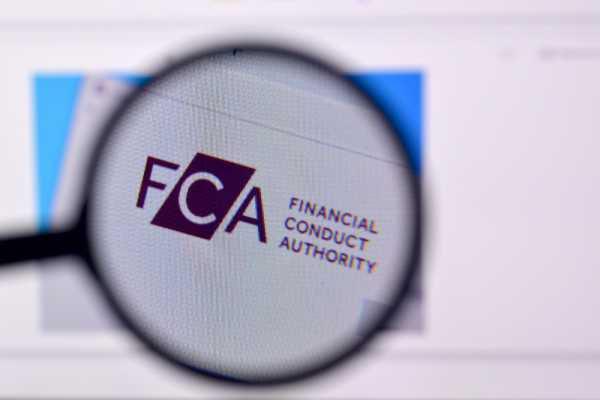 The Financial Conduct Authority is implementing tight regulations in the cryptocurrency space and cracking down on some crypto platforms. The tight regulations have seen more crypto firms withdraw their applications from the regulator.
FCA is Keeping an Eye on the Crypto Market
UK's Financial Conduct Authority is keeping an eye on the cryptocurrency market after it was appointed anti-money laundering and counter-terrorist financing regulator of crypto-asset firms earlier this year.
Since it was appointed the major regulator of the cryptocurrency market in the U.K., the FCA has asked crypto firms to register with it before they can operate in the region. In the past six months, the British regulator has only registered six firms, and it is assessing dozens more.
Crypto platforms that registered with the regulator in December are eligible to receive the Temporary Registrations Regimes (TRR). With the TRR, they can continue offering their services while the FCA assesses their registration.
Crypto Companies are Feeling the Heat
The tight regulation in the U.K. is causing several companies discomfort in the United Kingdom. An FCA spokesperson has revealed that 64 applications have been withdrawn in less than a month. This was up from 51 that was recorded earlier this month.
According to the FCA, several businesses are withdrawing their applications because they don't meet the required anti-money laundering standards. The cryptocurrency companies have to update their mode of operations to comply with the AML standards before they can reapply with the regulator.
Last weekend, the FCA warned Binance that it doesn't have the authority to conduct regulated activities in the U.K. The regulator banned the exchange from conducting any regulated activity in Britain.
The ban on Binance led another crypto exchange Huobi to suspend its U.K. customers from accessing derivative services on its platforms. Overall, the FCA said it is working with other major regulators, notably in the U.S. and Asia, to ensure that crypto exchanges operate under the rules of law.
The cryptocurrency market could experience massive regulations in the coming months. The Bank of France governor recently urged the EU to quickly regulate the crypto market. Failure to do so could affect the EU's monetary sovereignty. The regulators in various parts of the world believe it is important to regulate the crypto market as it continues to grow both in size and adoption.
BTC/USD chart. Source: FXEMPIRE
The crypto market is on a positive trend for the third consecutive day. Bitcoin's price is up by less than 1% over the past 24 hours and is currently trading above $35k. The total cryptocurrency market cap has also gone up, from roughly $1.1 trillion last week to $1.4 trillion at the time of this report.