Website URL: https://finvestmenthouse.com
Founded: 2019
Regulations: Not Regulated
Languages: English
Deposit Methods: Bank Wire, Electronic Currency Transfer
Minimum Deposit: €5,000
Free Demo Account: No
Number of Assets: Unknown
Types of Assets: Crypto Coins
Trading Accounts and Conditions
Fisher Investment House offers its clients the following account types for trading:
Standard Account: The minimum deposit amount is €5,000. The leverage ratio is a maximum of 1:200.
Silver Account: The minimum deposit amount is €25,000. The leverage ratio is a maximum of 1:200.
Gold Account: The minimum deposit amount is €100,000. The leverage ratio is a maximum of 1:300.
Diamond Account: The minimum deposit amount is €250,000. The leverage ratio is a maximum of 1:400.
VIP: The only way you can get a VIP account is if you are invited to do so. There is no information provided about the trading conditions on this account type.
Spreads are only mentioned for cryptocurrencies, and the BTC/USDT spread is at $180, which is quite expensive.
Fisher Investment House – Advantages
There are no advantages we found in doing business with this broker.
Fisher Investment House – Disadvantages
Here are the many reasons why we would strongly recommend that all traders stay away from Fisher Investment House:
The first thing we notice that is a cause for concern when we review this broker is the fact that it is not regulated. Fisher Investment House, also called Finvestmenthouse, claims to be based out of St. Vincent and the Grenadines, which means that it is an offshore brokerage.
This itself is a problem because the financial regulator of SVG, the SVGFSA (St. Vincent and the Grenadines Financial Services Authority) does not have regulations in place to supervise forex brokers.
We checked whether this broker was regulated by any other financial authority, but we found that it was not. This means that this broker is operating without a valid license and is therefore an illegally run operation.
Plus500 is a FTSE 250 listed brokerage providing online trading services in CFDs, across 2,000+ securities and multiple asset classes.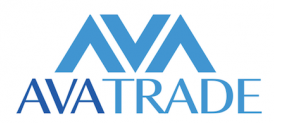 $100
Minimum Deposit
The company was created as a combined effort of financial professionals and experts in web-commerce with the goal of perfecting the online experience for retail traders.
While researching Fisher Investment House's regulation status, we found out that its parent company, CCAI Limited, has been blacklisted by the CNMV (Comision Nacional del Mercado de Valores), the Spanish financial authority, for being a scammer.
And this is not the first brokerage that this company has launched in a bid to scam unwary investors. CCAI's EveryCMarket was earlier exposed by the FCA (Financial Conduct Authority) of the UK as a scam, and then its next brokerage, Topcmarket, was exposed as another scam by the CNMV. This is the third brokerage opened by CCAI Limited and, by the looks of it, is yet another scam.
Offering Managed Accounts
Finvestmenthouse or Fisher Investment House, advertises that it offers managed accounts to its clients. It states that most people are too busy to manage their own trading accounts, so they can help out by managing your account for you.
This is a clear conflict of interest issue, which makes it a serious red flag. A conflict of interest is a term used to describe a situation where an entity or organization becomes unreliable due to a conflict in their personal and professional interests.
A broker is a market maker, which means that it makes money when the traders lose money. Therefore, if it offers to manage a trader's account, it is a conflict with its basic aim to make a profit. So, a broker cannot offer to manage your account since it could ensure that you consistently lose money so that they can make money.
The biggest draw a broker has is its trading platform. Which is why most legitimate brokers will go all out by providing their customers with the best trading software in the market. This means investing in the MetaTrader 4 or MetaTrader 5 software. These platforms offer you a range of excellent features such as charting tools, market analysis tools, indicators, and even a massive marketplace that gives you even more third-party tools!
With Fisher Investment House, you get a poorly constructed, simplistic, web-based trading platform that has limited functionality.
Only Cryptocurrencies Offered for Trading
While this broker claims to offer multiple trading instruments such as indices, commodities, stocks, and cryptocurrencies, what you actually get is only cryptocurrencies.
This is yet another red flag since the cryptocurrency trading market is known to be vulnerable to price manipulation and fraud. Of course, another red flag is the lies this broker tells with regard the kind of assets it has on offer!
Another issue we have with this broker is that the leverage ratio it offers is too high. Firstly, high leverage is a massive risk to the trader. Yes, you can get significant returns when you trade with high leverages, but the chances of that profit are much lower than the chance of you losing all your money on the market. Brokers are required to publish how many of their customers have actually accrued losses while trading, and you will be surprised to learn that 75% to 85% of all trades end up in a loss!
It is because of this issue that most authorities in strongly regulated markets have placed limits to the amount of leverage a broker is allowed to offer its clients. In the EU, the UK and Australia, the maximum leverage allowed is 1:30. In the US and Canada, that number is 1:50.
Thus, a leverage of 1:400 is not only too risky it is also illegal!
This broker requires a minimum deposit of €5,000, which is just ridiculous, considering that the market average is just between $100 and $250!
Conclusion
Finvestmenthouse – or Fisher Investment House – is a scammer and if you invest your money with them, you will lose your hard-earned funds.