Website URL: https://flipfxtrade.com
Founded: 2021
Regulations: No License
Languages: English
Deposit Methods: No Information Provided
Minimum Deposit: $2,999
Free Demo Account: Not Offered
Number of Assets: Unknown
Types of Assets: Forex, Indices, Commodities
Trading Accounts and Conditions
FlipFXTrade does not offer trading accounts. Instead, you are offered plans. Here is the list of plans you can get with this broker:
Starter Plan: The deposit range is $2,999 upwards. You are offered automated execution of trades through a trading robot.
Basic Plan: The deposit range is $7,999 upwards. With automatic execution of trades, you are also promised a 3x profit every day.
Advanced plan: The deposit range is $15,999 upwards. With the automated trading, you are also promised that you can earn 25% of your deposit amount for 2 weeks and above.
There is no mention of spreads, and the leverage is set at a maximum of 1:200.
FlipFXTrade – Advantages
We could not find anything positive to say about this broker, so we have left this section of our review empty.
FlipFXTrade – Disadvantages
Here are the reasons why we cannot recommend this broker to any trader:
Anonymous Unregulated Broker
The first thing any trader should check is if the broker they want to contract with is legitimate or not. This can be done by checking the broker's regulation status. This will tell you if your broker is operating legally or not.
The key information you need to be able to check for regulation is the broker's corporate details – the name of the parent company, its physical address, contact details and licensing information.
With FlipFXTrade, the only information we are given is on their Contact Us page, where we have address and contact numbers for three different offices – in the UK, the USA and Germany. This broker claims to be an international forex broker but does not provide any information about its parent company or its regulation status. In fact, there is a distinct lack of information about whether this broker is licensed at all.
If this broker claims to operate out of the US, the UK and Germany, then FlipFXTrade would need to be regulated by the FCA (Financial Conduct Authority) in the UK, the CFTC (Commodity Futures Trading Commission) and NFA (National Futures Association) in the US and the German BaFin (Federal Financial Supervisory Authority) or an equivalent regulator from any EU member country.
This information is easy to verify. All you need to do is check the relevant regulator's online register and see if that broker (and/or its parent company) is listed there. Of course, when we checked, we did not find any broker or company by the name of FlipFXTrade listed anywhere.
All of this information we gathered told us this: FlipFXTrade is an anonymous broker that is completely unregulated and is therefore a scammer.
Plus500 is a FTSE 250 listed brokerage providing online trading services in CFDs, across 2,000+ securities and multiple asset classes.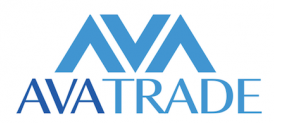 $100
Minimum Deposit
The company was created as a combined effort of financial professionals and experts in web-commerce with the goal of perfecting the online experience for retail traders.
Another fact that points to this broker's scam is that there are no legal documents presented. Every regulated broker is required to present detailed legal documents (called Client Agreement / User Agreement / Terms and Conditions etc.). These documents detail the terms of the services offered by a broker – withdrawal and deposit policies, trading conditions, privacy policies, KYC policies, dormancy policies and so on.
Many traders – specially novice traders – tend not to look at the terms and conditions while signing up with a broker. And this is exactly what scammers like FlipFXTrade bank on. And once you have signed on with a broker that does not have any legal documents, you have pretty much given them a free hand to do what they want not just with your money, but also your information.
Lies About Trading Software
FlipFXTrade claims to offer its clients the use of the MetaTrader 5 platform, which is one of the best in the world. This platform offers traders tools for charting and market analysis, automatic trading robots, a huge marketplace of third-party apps, and so much more. The MT5 platform is so user friendly that even novice traders can use it easily.
Well, FlipFXTrade lies about this offer. In fact, this broker doesn't even have a trading software to offer. When you click on the software link, it is broken.
Very High Minimum Deposit
Another big issue we have with this broker is the amount that it demands as a minimum deposit. FlipFXTrade asks you to make a minimum deposit of $2,999 before you can access one of their plans. This is a massive amount, especially when you consider that the industry average is in the range of $100 to $250 dollars. And there are also so many regulated and respected brokerages that ask that you deposit a nominal amount of $5 to start trading with them.
If you check the kinds of plans that this broker offers, FlipFXTrade promises that you will make profits – on a daily basis. This is something that no broker can ever promise. The forex market is so turbulent that losses pile up more than profits. In fact, regulated brokers have to publish how many of their clients have lost funds while executing trades. That number ranges from 75% to 85%. Thus, no honest broker would ever promise its clients a guaranteed profit.
The fact that FlipFXTrade does simply shows that it is a scammer.
Just like the missing legal documents, there is no information on the payment methods, polices, etc. on FlipFXTrade's website. Another sign of a scam.
Conclusion
As with many scam brokers, FlipFXTrade also has a frustrating lack of information. We would not recommend this broker to anyone and would, in fact, advise all traders to stay away from FlipFXTrade. This is not a broker that you should ever trust. You will lose your funds if you do.