Website URL: https://forextd.com
Founded: 2021
Regulations: Unlicensed
Languages: English
Deposit Methods: Unknown
Minimum Deposit: $250
Free Demo Account: No
Number of Assets: N/A
Types of Assets: Bonds, Commodities, Stocks, Cryptocurrencies
Trading Accounts and Conditions
Here is the list of trading accounts offered by ForexTD:
Bronze Lite: The minimum deposit is $250. Traders are promised a >30% ROI (return on investment).
Silver Lite: The minimum deposit is $500. Traders are promised a >40% ROI.
Gold Lite: The minimum deposit is $750. Traders are promised a >50% ROI.
Bronze: The minimum deposit is $1,000. Traders are promised a >70% ROI.
Silver: The minimum deposit is $2,500. Traders are promised a >95% ROI.
Gold: The minimum deposit is $5,000. Traders are promised a >120% ROI.
Diamond: The minimum deposit is $10,000. Traders are promised a >200% ROI.
Platinum: The minimum deposit is $25,000. Traders are promised a >290% ROI.
There is no information provided about the broker's trading conditions. ForexTD did not mention the spreads or leverages for each of the account types. And since we were unable to access the broker's trading platform, we could not check these details for ourselves.
ForexTD – Advantages
ForexTD has no advantages – it is a scam.
ForexTD – Disadvantages
Here is why you need to stay away from this broker:
ForexTD claims that it is a trade name that is authorized and regulated by the CySEC – the Cyprus Securities and Exchange Commission. Beyond that, this broker has not provided any information that could corroborate this claim.
Just to be sure, we also checked the CySEC's online register to see if ForexTD was registered with this regulator as it claimed. We were unsurprised to learn that there is no broker by that name regulated by the Cyprus financial authority.
We do not know which company owns this trade name. There is also contact number. The email address provided is very generic. There is one address provided: Floor 4, Jeti Drive.
Plus500 is a FTSE 250 listed brokerage providing online trading services in CFDs, across 2,000+ securities and multiple asset classes.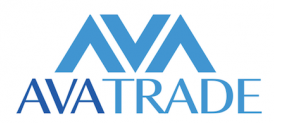 $100
Minimum Deposit
The company was created as a combined effort of financial professionals and experts in web-commerce with the goal of perfecting the online experience for retail traders.
Links to Other Scam Brokers
The interesting thing is that if you Google the address this broker has provided, there are two other brokers – Binomo Trading and 247 Exness – that share this exact same address. This leads us to believe that we are looking at a serial scammer that operates anonymously.
Offering Account Managers
ForexTD offers account managers – the broker clearly states that you can leave your money and trading account in the hands of their account managers, who will carry out trades on your behalf.
This is a blatant conflict of interest. Brokers (including this one) are market makers – they make money when you lose money and vice versa. So, if an account manager from this brokerage will manage your account, it will be in their best interests to ensure that you keep losing money! Therefore, if a broker offers to take care of trading for you, then beware! It's not only against the law, but you would be trusting your money to someone who will gain from your losses.
ForexTD offers its clients massive profits. In fact, this broker guarantees you profits! This is something no broker can commit to. The forex and crypto market is so volatile that most people lost money when investing. In fact, because of this severe volatility, the financial authorities insist that brokers regulated by them publish the percentage of their clients who have suffered losses by investing in the forex/crypto market. A massive 75% to 85% of investors lose money, so no broker can promise that you will make money – let alone at such massive ROIs!
ForexTD has not bothered to mention what trading conditions it offers. There is no mention of these details in the Account Types section, or anywhere else on their website for that matter.
We could not even find a trading software on this broker's website. What we are given instead is a set of investment plans under the guise of trading accounts. So, while this broker claims to be a forex and cryptocurrency trader, there is no way that traders can actually execute trades. The only thing you can do is deposit money, and they will take care of the investing for you. This is a classic scam!
Remember, legitimate brokers will offer trading platforms like the MetaTrader 4 and the MetaTrader 5 platforms; platforms that are designed to give traders of all levels of experience the best trading options in the market.
Deposit/Withdrawal Issues
This broker has not even provided the payment options. So, we do not know how you can make deposits into your account. The withdrawals will take as long as 5 days to process and there are fees included. However, once again, there is a lack of information on the kinds of fees that will be charged.
And finally, there is no evidence of any legal documents anywhere on this broker's website. It is critical to understand that no broker will be licensed unless it has detailed legal terms and conditions in place. This is because these documents clearly define the terms of service that a broker offers – terms that will help traders decide whether it would be beneficial for them to do business with this broker.
A lack of legal documentation means that a trader will not know what fees or charges they will have to pay to use a broker's services. Furthermore, they will not know the trading conditions, policies around the use of this broker's facilities and so on. This means that a trader will not be able to make an informed choice about doing business with a broker – and that is illegal.
Conclusion
ForexTD looks to be a serial scammer, so it is best to stay away from this broker completely.