Website URL: https://fxsmartbroker.com
Founded: 2021
Regulations: N/A
Languages: English, German
Deposit Methods: QIWI, Visa, Mastercard, American Express, Neteller, Skrill, Wire Transfer
Minimum Deposit: $1000
Free Demo Account:
Number of Assets: 4
Types of Assets: Commodities, Indices, Currencies, Spot Metals
FX Smart Broker only works with regulated financial services and brokerages as counter parties. They seek to be the solution for people involved in the financial markets by delivering comprehensive services on a single platform. Clients can trade live streaming prices faster and more effectively using the state-of-the-art online trading platform, resulting in a more efficient trading experience.
Now let's see whether or not what FX Smart Broker claims is true or just another scam.
Trading Accounts and Conditions
FX Smart Broker has 4 different account types: Bronze, Silver, Gold, and Platinum. These account type names are uncommon with Forex brokers (who may or may not be scammers). These account variations require minimum deposits of: $1000, $5000, $25000, and $50000 respectively.
The website is owned and administered by FxSmart Broker, an Australian corporation, according to the broker's Terms & Conditions. However, this registration number may be easily checked and validated. As expected, the broker is a con artist posing as an Australian Securities and Investments Commission-licensed and regulated organization in order to defraud individuals.
FX Smart Broker will make a variety of bogus promises and boastful claims in an attempt to deceive you. They brag about "Tier-1 Liquidity" and "unmatched trading conditions," however we would not advocate investing with this broker based on these claims.
FX Smart Broker – Advantages
As stated above, FX Smart Broker isn't regulated. The only thing users will get from unregulated forex brokers are scams and lost money. There is no advantage in investing with this specific broker.
FX Smart Broker – Disadvantages
Trading Platform Is Not As Promised
FX Smart Broker's platform is promoted as having "sophisticated technical analysis tools, flexible trading system, algorithmic trading, and Expert Advisors," all of which are industry standard features of MetaTrader 4 and MetaTrader 5. If this sounds like a copy-and-paste of MT's features, it's because it is; these are the core features that make MT so popular and effective.
In actuality, the simple web-based platform they built had none of the advertised features and appeared to be identical to many other platforms of its kind. There isn't much to write home about here, so if you want to take advantage of the many options available, you should stick to the official MetaTrader software.
Plus500 is a FTSE 250 listed brokerage providing online trading services in CFDs, across 2,000+ securities and multiple asset classes.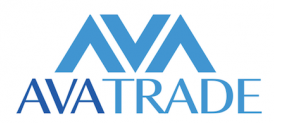 $100
Minimum Deposit
The company was created as a combined effort of financial professionals and experts in web-commerce with the goal of perfecting the online experience for retail traders.
Trading Conditions Are Confusing
FX Smart Broker had no idea what leverage they offered either, with 1:500 for all account types in one area and the oddly specific 1:888 in the other. It would be difficult for a legitimate broker operating in Ireland to offer leverage more than the 1:30 allowed under the law.
For inexperienced traders, leverage limits are a crucial safety net. Many of them are enticed by high leverage to make unrealistically large offers, but instead of making a profit, they lose a lot of money. Stick to regulated brokers that give fair leverage if you're new to trading.
FX Smart Broker advertised spreads as low as 0.0 pips for the EURUSD pair, however they were typically about 1 pip. There's no way to tell if that's accurate because they don't provide any demo accounts.
Inconsistent Deposit and Withdrawal Methods
The account description said that the minimum deposit would be $1,000, yet the FAQ section stated that the minimum deposit would be $250. This is the type of inconsistency you should look for when picking a broker because it should not exist. After all, many reputable brokers will open an account for as low as $10, but any amount up to $250 for a starter account is okay.
The mentioning of two sorts of bonuses – a welcome bonus for each account type and an additional bonus for more sophisticated accounts – further exposes FX Smart Broker as a scam. Bonuses are strictly prohibited in any countries with a reputable financial regulator, including Ireland. A legitimate broker would not risk losing their license by even mentioning bonuses right now.
FX Smart Broker offers Visa, MasterCard, American Express, Neteller, Skrill, wire transfer, and a Russian online payment system called QIWI, which is offered by only a few brokers. However, because this is not a legitimate broker, you should remain as far away as possible from them and avoid making any deposits.
Address of Regulation Isn't Accurate
FX Smart Broker provides a Dublin address as well as a phone number in the United Kingdom. Some of the information in their "Contact Us" section is in German, which is amusing. Brokers in Ireland are governed by a strict financial body, the Central Bank of Ireland, and must meet a number of standards before being granted a license.
The minimum beginning capital they must have is €125 000, which is less than the €730 000 that UK and EU brokers must have on hand at all times to demonstrate their ability to trade in volatile markets. According to a study published by the Central Bank of Ireland in 2018, Irish companies with capital over €250 000 000 must add an additional "0.02% of the amount by which the net asset value exceeds €250,000,000."
Furthermore, client deposits must be kept in segregated accounts to ensure transparency and faster withdrawals. As a result, if you opt to engage with a registered Irish broker, you will be able to benefit from a number of regulations and rules in place to ensure your safety. FX Smart Broker, on the other hand, is not a regulated Irish broker.
Conclusion
FX Smart Broker possesses all of the characteristics of a phony broker. Their website is quite poor, resembling a stock website in appearance, and lacks even a corporate logo.
Extremely high leverage, inconsistencies in the information provided, and a lack of regulation all lead us to feel that FX Smart Broker is not the ideal option for doing business with and that you should avoid them at all costs.