Website URL: https://hankiv.com
Founded: 2021
Regulations: Unlicensed
Languages: All Google Translate Languages
Deposit Methods: Not Specified
Minimum Deposit: Not Specified
Free Demo Account: No
Number of Assets: 1,000+
Types of Assets: CFDs, Stocks, ETFs, Forex, Cryptocurrencies
Trading Accounts and Conditions
Hankiv claims to offer 3 different account types, however, we were unable to find information on them anywhere on their website. The broker claims to offer 1,000+ trading products, no account fees, no commissions, and high returns. Beyond these vague claims, the broker only mentions that there is a leverage of 1:1000 offered. And in its About Us page, the broker states that it offers a fixed spread that starts from 1 pip. However, there is no minimum deposit requirement mentioned anywhere.
And since there did not seem to be a trading platform at all, we could not check for ourselves.
Hankiv – Advantages
Trading with Hankiv has no advantages. It is best to give this broker a miss.
Hankiv – Disadvantages
Given below is the list of disadvantages we found with Hankiv, because of which we would not recommend this broker to anyone:
Hankiv claims that it is regulated by the FINTRAC and that it provides investment services to traders across the world. It goes on to provide a registration number – M20007329.
Here is the first problem we have with this claim. FINTRAC is the Financial Transactions and Reports Analysis Center of Canada; it is the national financial intelligence agency of the country and has nothing to do with the forex market! Brokerages in Canada need to be registered with the IIROC – the Investment Industry Regulatory Organization of Canada.
Thus, this broker has lied about its regulation status – and not very well at that!
Next, this broker has not provided any relevant corporate information. There is no physical address or contact number. The only way you can reach out to Hankiv is via email – between 09:00 to 18:00, from Monday to Friday.
The company name provided is Hankiv Limited, which seems to have been incorporated in SVG (St. Vincent and the Grenandines). Companies incorporated in SVG are not considered regulated since the FSA (Financial Services Authority) of the country does not have laws in place to monitor forex and crypto brokers.
All of this information we have gathered us tells is that we are dealing with a scammer – an unregulated broker.
Plus500 is a FTSE 250 listed brokerage providing online trading services in CFDs, across 2,000+ securities and multiple asset classes.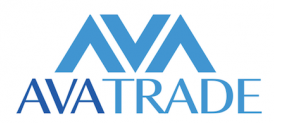 $100
Minimum Deposit
The company was created as a combined effort of financial professionals and experts in web-commerce with the goal of perfecting the online experience for retail traders.
A broker is nothing without its trading software, which is why most brokers invest in the best – usually that means offering their clients the use of the MetaTrader 4 or MetaTrader 5 software. These platforms are the most popular in the world – traders get a wide range of benefits such as customizable charting tools, market indicators, automated trading bots, and so on. Traders also get access to a massive marketplace where you can choose from over 10,000 3rd-party apps to improve your trading experience even more.
However, in Hankiv's case, there simply isn't a platform! The broker claims to offer its clients a platform called HK Trader. However, the registration page is broken, so there was no way for us to even check out this so-called platform. We were unable to access it at all.
The fact that we could not even access the sign-up page is extremely suspicious.
Hankiv claims to offer a leverage of 1:1000. While we could not confirm this claim for ourselves, this kind of leverage is much too high. The higher the leverage, the higher the risk. In fact, people have gone bankrupt using high leverage ratios. Because of this, the top regulators across the world have limited the amount of leverage brokers can legally offer their customers. In the UK, Australia, and Europe, that limit is set at 1:30 and in Canada and the US, that limit is set at 1:50.
Considering the fact that this broker seems to be targeting traders in Canada, the leverage ratio of 1:1000 is not only high risk it is also illegal.
Hankiv has omitted to provide us with basic pieces of information – the minimum deposit its customers need to make to open an account with them, the payment methods available, or what the fees and charges are.
Typically, the minimum deposit requirement is around $100 to $250. There are also many excellent brokerages that allow you to open a trading account with them for as little as $5.
Furthermore, brokers also let their clients know what types of payment methods they have available. The most common ones are bank cards, bank wires, e-wallets and lately, cryptocurrencies. The best way to make payments are through debit and credit cards. This is because you can file for a chargeback in case you have an issue with the broker and want your money back. With bank wires, chargebacks are not possible. And cryptocurrencies are anonymous and irreversible transactions and so should only be used if your broker is truly trustworthy.
It is common practice for scammers to avoid providing these pieces of information, so it is not a surprise that Hankiv hasn't provided it either.
Hankiv also offers a bonus, which is the clincher in proving that it is scammer. Bonuses have been banned in many countries (including Canada) because they usually have extremely unfriendly clauses which don't allow traders to get their money back. Basically, bonuses are scam promotions used by unscrupulous brokers to entice traders into investing with them.
We know that this broker offers bonuses. What we don't know is what are the terms of the bonuses being offered.
Conclusion
Hankiv has proved itself to be a scammer – it has lied about being regulated, it has no trading platform, and it has omitted to provide key trading information. This is a classic scammer and should be avoided at all costs.