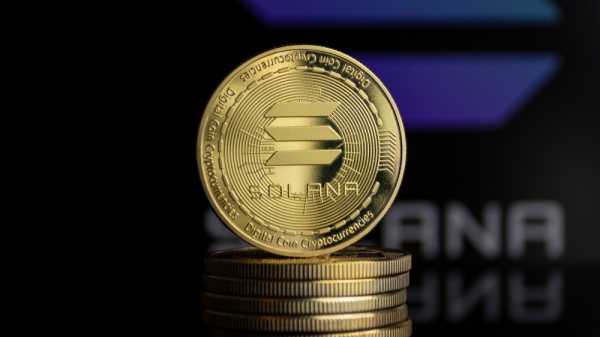 Key Insights:
Solana was one of the top-performing altcoins of Q3 2021.
The network has seen sustained growth in the number of daily unique addresses.
SOL price, however, continues to be in a more prolonged downtrend.
The year 2021 was the time to shine for alternative scaling-focused Layer 1 (L1) blockchains. As several chains emerged in order to outdo Ethereum and its functionality, Solana was at the vanguard of this group.
Throughout 2021, Solana's native token SOL was up by a staggering 17595%, rising from $1.5 to its all-time high price of $258.93 on 7 November. Many reports even believe that Solana was the chain that ushered in the alternative-L1 wave that came to dominate 2021.
So, with SOL down to $52.20, can the altcoin rise to fame again?
Did Solana Fall from Grace?
After hitting $15 billion in total value locked (TVL) for its DeFi projects and rising to the token price of $240 last year, Solana made its way into the top five cryptocurrencies by market cap. Around the same time, the term ''Solana Summer" was coined and quickly took the community by storm.
SOL's ATH on a daily chart | Source: FXEmpire
In comparison to its competitors, Solana offered lower fees, lower transaction time, and higher scalability.
Notably, Solana's 30-day rolling mean in daily active unique addresses was experiencing an upward trend. Data also highlighted a healthy, active unique address growth despite bearish sentiment and larger market downturn in the recent quarter.
Daily active unique addresses | Source: Bybit Blog
In fact, data from SolFM presented a robust growth in daily unique addresses in March 2022. Despite SOL's metrics looking healthy and network vibrant, the altcoin's price action remained largely stagnant.
Since last year there have already been several cases where the Solana chain encountered full network outages because of an untenable TPS rate. The same affected SOL's social media narrative, in turn affecting the coin's retail growth.
Nonetheless, with technicals for SOL looking decent, this definitely wasn't a fall from grace for the altcoin.
So, What's up With SOL's Price?
Despite Solana's relatively healthy trajectory, SOL's price was still in a long drawn downtrend due to the larger market fall. Much like the rest of the altcoins, SOL's price too was highly correlated to BTC's, which has weighed down upon the coin's uptrend of late.
Solana was trading in the same price range from where it recovered in August last year. At the time of writing, Solana's price stood at $52.28 and was up by 15.50% on the weekly chart.
Solana Price Action | Source: Trading View
While price action looked decent on a weekly window on a daily chart, SOL's relative strength index still flashed oversold. Additionally, Bollinger bands presented that SOL traders could be in for a volatile week.
Going forward, flipping the $82 resistance to support would be crucial for Solana bulls. A move above the $100 psychological barrier could further add bullish momentum.
However, since selling pressure was still high amid larger market sell-offs a swift price recovery in the near term seems unlikely.
Additionally, Solana's DeFi ecosystem has witnessed a substantial amount of TVL leave the network over the past few months since its peak in December 2021.
Currently, Solana network's TVL sits at $4.23 billion, almost 70% down from its all-time high of $15.08 billion. Recent reports highlighted that despite providing highly efficient products and services, lackluster token price performance could be attributed to outdated token value accrual designs and misaligned incentives.
Seemingly, a better TVL infrastructure and additional push from buyers could aid some positive momentum for SOL.