Website URL: https://investcodex.com
Founded: 2021
Regulations: Unlicensed
Languages: English, 30 Languages
Deposit Methods: Credit Cards, Debit Cards, Wire Transfers
Minimum Deposit: $250
Free Demo Account: Unavailable
Number of Assets: N/A
Types of Assets: Forex, Commodities, Cryptocurrencies, Shares, Indices
Trading Accounts and Conditions
There is no information provided about the types of trading accounts this broker has to offer. However, from what we can make out, there is only single type of trading account available to traders.
There is nothing mentioned on the broker's website about the trading conditions, but when we accessed InvestCodex's trading software, we found out that the spread for the EURUSD was a 0.1 pip and the maximum leverage offered was 1:200. Furthermore, there is a mention of a $250 minimum deposit requirement in the broker's Client & Company's Our Profile page.
InvestCodex – Advantages
There are no advantages to trading with InvestCodex. It would be best to avoid this scammer completely.
InvestCodex – Disadvantages
Here are all the issues we have found with InvestCodex:
InvestCodex is what we would call an unlicensed and anonymous broker. In its profile page, the broker claims to have offices across the world, naming a few such as London, Singapore, Zurich, etc. And in its Terms and Conditions, the broker states that it is based in Estonia. However, there is no concrete contact and corporate information presented.
We do not know who the owner of this brokerage is. We also do not know its actual physical address and telephone number either. And finally, there is absolutely no mention of any form of licensing or regulation anywhere on this broker's website.
All of this indicates to us that we are dealing with a scammer, and it would be most advisable to stay away from them.
Plus500 is a FTSE 250 listed brokerage providing online trading services in CFDs, across 2,000+ securities and multiple asset classes.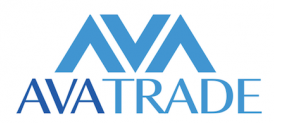 $100
Minimum Deposit
The company was created as a combined effort of financial professionals and experts in web-commerce with the goal of perfecting the online experience for retail traders.
InvestCodex claims to offer its clients a cutting-edge trading software, which it says has been developed in-house. We have to admit that aesthetically speaking, this platform looks pretty good, and it can fool many into believing that it is a good platform. However, when we checked it, it is a simple web-based trading platform with few functionalities.
Besides time frames, pending orders, a couple of customizable charting tools, a journal and a few other features, this platform is pretty basic – especially when you compare it to the most popular trading software – the MetaTrader 4.
The MT4 platform offers its users an intuitive interface so that all types of traders – from novices to experts – will be able to easily use this software.
Another issue we have with this broker is its unfair withdrawal policy. According to the Terms and Conditions, if you wish to make a bank transfer withdrawal, then the minimum amount you are allowed to withdraw is $250. Credit and debit card withdrawals require a minimum withdrawal of $100. Furthermore, bank transfers are charged a high fee of $50 and card withdrawals are charged a $35 fee. E-wallets have a $25 charge for withdrawals.
Besides these high fees, there is also a condition that traders must reach a turnover target of 200 before they will be allowed to withdraw their funds.
The other issue we have with this broker is that the leverage it offers is too high. According to its trading platform, the maximum leverage is a ratio of 1:200. Well, if this broker is actually based in Estonia, then it needs to follow European Union regulations (since Estonia is a part of the EU), which means that the maximum leverage that brokers are allowed to offer their customers is 1:200.
Therefore, the leverage that InvestCodex is offering is actually illegal and clearly highlights the fact that this broker is a scam.
On InvestCodex's trading platform, the spread for the EURUSD pair is just 0.1 pips. This figure sounds too good to be true. And most probably, it is the case. Usually, spreads range from 0.5 pips to 1.5 pips with most regulated brokers, and this is done for a reason. This range is balanced so that neither the broker nor the trader lose out.
A high spread (more than 1.5 pips) is unfavorable for the trader since it means that the cost of trading is high. And a low spread (less than 0.5 pips) means the broker loses out on costs. Thus, when a broker offers a spread that is as low as 0.1 pip, you can be sure that there are strings attached in the form of high commissions and fees. And since this broker has not mentioned those commissions and fees, the only way you will find out is when you actually start trading and find out that the cost of trading is too high.
And finally, InvestCodex offers its customers trading bonuses. It sounds like a valid way to promote their brokerage, until you realize that such bonuses have been banned by the European Union.
The reason for this is the seriously unfair terms of the bonuses and incentives.
With InvestCodex, the first term is that non-deposited funds (read: incentives and bonuses) cannot be withdrawn. You can only withdraw your own money. Sounds simple, but the problem is that once you start trading with that money, it is almost impossible to segregate which funds were generated by the non-deposited funds and which were your own. Therefore, the broker doesn't allow you to withdraw any profits at all. And then, you also need to meet a turnover target of 25 times before you will be allowed to withdraw your money. So, between these two conditions, traders will never see their money again. The perfect scam!
Conclusion
InvestCodex is a typical scammer and trading with this entity would entail losing all your hard-earned money. We would recommend finding another broker, one that is operating legally and has its customers' best interests in mind.