Website URL: https://londonfx.com
Founded: 2021
Regulations: Not Licensed
Languages: English
Deposit Methods: Bank Transfers, Credit Cards, Bitcoin, Ethereum
Minimum Deposit: GBP250
Free Demo Account: Not Offered
Number of Assets: Not specified
Types of Assets: Cryptocurrencies, Forex
Trading Accounts and Conditions
Here are the account types offered by LondonFX:
Basic: The deposit range for this account type is GBP250 – GBP10,0000. Spreads are at 3 pips. Leverage is at 1:20.
Silver: The deposit range for this account type is GBP10,001 – GBP20,000. Spreads are at 2 pips. Leverage is at 1:50.
Gold: The deposit range for this account type is GBP20,001 – GBP100,000. Spreads are at 1.5 pips. Leverage is at 1:100.
Platinum: The deposit range for this account type is GBP100,001 – GBP200,000. Spreads are at 0.5 pips. Leverage is at 1:150.
Diamond: You can only open this account type if you are invited to by the broker to do so. Leverage is up to 1:200. Spreads are at 0.1 pips.
LondonFX – Advantages
There was nothing positive we could find about LondonFX. Therefore, we have left this section of our review blank.
LondonFX – Disadvantages
Given below are all the reasons why it would be a bad idea to do business with LondonFX.
LondonFX confuses us with the number of addresses and locations it claims to operate from. First, on the footer of its website, the broker provides us with two addresses – one in London and the other in Sofia, Bulgaria. For the Bulgaria address, the broker also provides a company registration number (with the implication that the broker is regulated by the Bulgarian Financial Supervision Commission).
Second, when you go through this broker's Terms and Conditions, LondonFX states that it is governed by the laws and regulations of the Marshall Islands – and there is no mention of it being regulated by the Bulgarian authorities.
Here is the challenge. To operate out of London, a broker needs to be regulated by the FCA (Financial Conduct Authority). We checked the FCA's online register. This broker is not licensed to operate from that location. We also checked the Bulgarian FSC's online register. Once again, this broker is not listed with that authority either. And finally, being registered with the Marshall Islands means little since this authority does not have the regulations and laws in place to supervise forex brokerages.
This overdose of information is actually a tactic used by scammers to cover the fact that they are actually not regulated at all and are operating outside the law. And this can clearly be seen with LondonFX since the broker is not regulated by any financial authority at all!
Plus500 is a FTSE 250 listed brokerage providing online trading services in CFDs, across 2,000+ securities and multiple asset classes.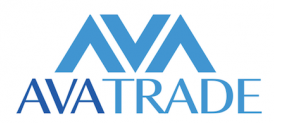 $100
Minimum Deposit
The company was created as a combined effort of financial professionals and experts in web-commerce with the goal of perfecting the online experience for retail traders.
Unable to Access Trading Platform or Create Account
Another indicator of a good broker is the ease with which you can create a trading account and access a broker's trading platform. And whether the broker has a demo account on which you can practice trades before you commit real money to it.
We were unable to create an account at all. The only way it seems that you can create an account with LondonFX is by sending the broker a request. Then, they contact you and open the account for you – after you deposit funds, and usually once they have taken your credit card details.
This is the first sign of a scam.
Next, because we were unable to open an account with this broker, we were unable to access their trading platform. Which means that we cannot verify their claim of offering their clients the MetaTrader 4 trading platform.
If this broker does offer the MT4 platform, it would be a big win, since this is the premier trading software in the world. This software offers its users a wide range of tools that make trading more effective, and it is easy enough to use that even novices will not struggle with its interface.
However, considering that there isn't even a demo account available for us to test this broker's claims, the chances of this broker actually having a live and working MT4 platform are slim.
Vague Terms and Conditions
Another hallmark of a scam broker is the lack of terms and conditions or vagueness of the terms and conditions. While LondonFX does have a legal section that looks pretty detailed, when you actually go through it, you will find that it is couched in generalities and vagueness.
We know from the Account Types page that this broker does charge withdrawal fees, but the broker does not bother to specify what these charges may be. There is also mention of some commissions for using their platform, however, once again, LondonFX fails to specify what these commissions are and how much they are.
The problem is compounded by the fact that we are unable to access this broker's platform, which means that we cannot verify any of this information for ourselves.
Such lack of access to information that should be clearly detailed is another sign of a scam.
The maximum leverage that LondonFX claims to offer is 1:200, which is extremely high. High leverage is dangerous since traders could end up not only losing all their funds but also going bankrupt. This is something that has happened in the past, which is why many financial regulators around the world have placed limits on the amount of leverage brokers are allowed to offer their clients. In the UK and Europe (where this broker claims to operate), that limit is set at 1:30. So, 1:200 is not just too high a leverage, but it is also illegal.
Conclusion
LondonFX is unfortunately yet another scam broker that is out to make money by cheating unwary and novice traders. This is not a safe broker and all traders should stay away from it.