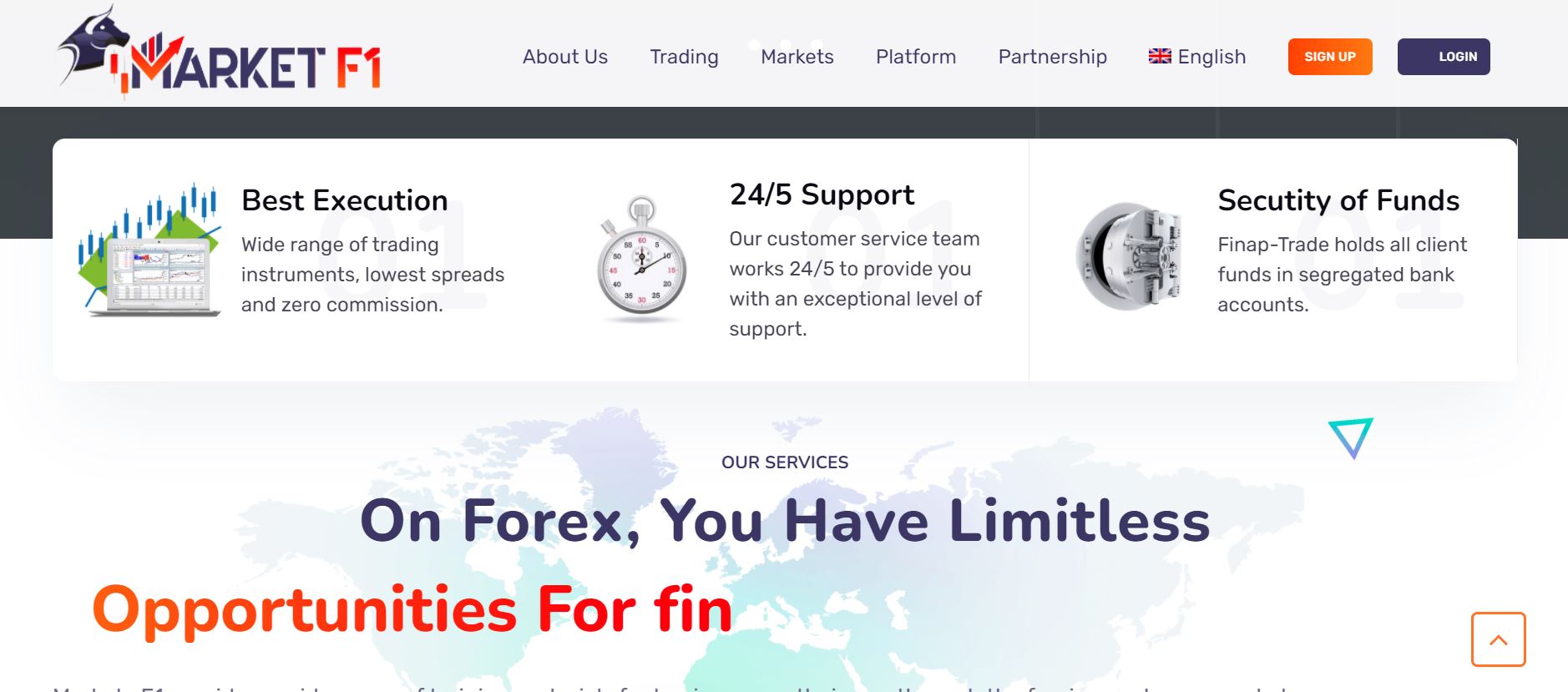 Website URL: https://marketf1.com
Founded: 2021
Regulations: N/A
Languages: English, Italian, Spanish
Deposit Methods: Skrill, Neteller, PerfectMoney, WebMoney, Bitcoin
Minimum Deposit: $250
Free Demo Account: N/A
Number of Assets: 4
Types of Assets: Forex, Indices, Commodities, Cryptocurrencies
Multi-asset trading is available at Markets F1. Users can start buying and selling CFDs on currency, commodities, indices, and many asset classes with just a few clicks. Their goal is to empower traders by providing an end-to-end environment that promotes their growth throughout the trading adventure through publications, tutorials, tips and tricks, simplified UX, and more. Currency, world indexes, metals, energy, tender commodities, CFD futures, and cryptocurrencies may now all be traded with ease.
Trading Accounts and Conditions
Markets F1 has only three account variations: Standard, Premium, and ECN. The minimum deposits of each of the account types are as follows: $250, $500, $5000.
The price of $250 is pretty steep considering that some legit forex brokers only ask for a measly $10 or $5 to make an account and start trading.
Legitimate brokers must disclose detailed information on the licenses they hold and the regulatory systems to which they are subject. The legal body behind Markets F1 is not even mentioned on the website. Terms and conditions, as well as other legal documents, are missing. When creating an account, you must agree to a generic "privacy notice" that does not include a corporate name.
Markets F1 – Advantages
Unregulated markets and brokers are bad news and users should stay away from them at all times. Investing money into a company is a contract of trust, and unregulated brokers can't be trusted at all. Stay away from Markets F1.
Markets F1 – Disadvantages
Unregulated
Markets F1 is allegedly supervised by an unnamed "Financial Commission" and offers money-back guarantees, according to the website. This allegation, however, does not hold up under inspection. It's also worth noting that Markets F1 isn't the only brand highlighted. The website's address is listed as London, United Kingdom.
A broker must be licensed by the Financial Conduct Authority to operate in the United Kingdom (FCA). There is no broker named Markets F1 in the database, however, there is a company called F1markets Ltd that has a similar name. This broker was once based in the United Kingdom but has since relocated to Cyprus. This company's official website, however, is not the same as Markets F1.
Markets F1 appears to be using a well-known scam to utilize a name that matches that of a reputable broker.
Plus500 is a FTSE 250 listed brokerage providing online trading services in CFDs, across 2,000+ securities and multiple asset classes.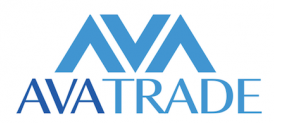 $100
Minimum Deposit
The company was created as a combined effort of financial professionals and experts in web-commerce with the goal of perfecting the online experience for retail traders.
Trading Software
According to the Markets F1 website, a web version of MetaTrader 4 (MT4) is used. You will, however, receive credentials for the newest version of the software, MetaTrader 5, after registering an account (MT5). The client portal has no web trader, and the customer account is described as an "MT4 account." MT5 is, however, the program that may be downloaded from there.
The contradictions, however, do not end there. The MT5 platform is actually set up for Ibell Markets, another bogus broker. Markets F1's login information is accepted by the Ibell Markets platform, indicating that these are two separate projects run by the same crooks.
You can employ the services of one of the many trustworthy brokers who offer MetaTrader 4 and MetaTrader 5 to make use of the software's functionality. These platforms have become industry standards because they include a wide range of capabilities, such as a variety of customization choices, multiple account usage, custom script design and implementation for automated trading, and backtesting trade techniques.
Trading Conditions
Standard, Premium, and ECN trading accounts are described on the Markets F1 website. A Standard account requires a minimum deposit of $250 USD. Many legitimate brokers provide accounts for novice traders with deposits as low as $100 USD. The leverage available ranges from 1:200 to 1:1000, with the maximum level, which involves the most risk, being reserved for the Standard account.
The FCA, like EU authorities, limits leverage for retail traders to 1:30, indicating that Markets F1 could not be a regulated broker operating out of the UK. High leverage provides for higher profits, but it also increases the danger of unexpected and large losses.
The spread for a Standard account is 1.3 pips, 1 for a Premium account, and 0 for an ECN account, according to the website. 0 pip levels can be visible on the MT5 platform. This matches industry standards, but as Markets F1 is not a legitimate broker, these figures are meaningless. Markets F1 also states that none of the accounts have trading commissions, which is untrue because the zero or near-zero spread on ECN accounts is frequently offset by a fixed commission.
Deposit/Withdraw Methods and Fees
Markets F1 accepts a variety of payment methods, including Skrill, Neteller, PerfectMoney, WebMoney, and Bitcoin, according to their website. Some of them have explicit terms, such as a 1% deposit charge with most methods accepting Bitcoin and bank transfer, and a minimum deposit of $5 with electronic payments, and $100 with a bank transfer.
A minimum withdrawal value of 50 USD is indicated on the website's main page for all withdrawal options, with no fees. The customer portal, on the other hand, claims that the minimum withdrawal amount is $10 USD.
Conclusion
Markets F1 bills itself as "one of the leading forex brokers," promising complete transparency "with no hidden fees or gimmicky techniques." However, even a cursory examination indicates that this is not the case. Markets F1 is a well-known fraud website that is linked to other well-known scam websites. This is not a reputable broker, and you should not put your money with it.
With all of the attention being paid to the increasing prices of cryptocurrencies, many people are beginning to explore investing in the financial markets as a way to improve their financial situation. Scammers on the internet have taken notice of this and created a plethora of websites impersonating brokers to take advantage of the general public's ignorance. These websites do not provide real brokerage services and only trick users into thinking their money is being invested.