Website URL: https://maxinvesto.com
Founded: 2021
Regulations: Unregistered
Languages: English
Deposit Methods: Credit Card, Debit Card, Neteller, Skrill, Wire Transfer
Minimum Deposit: $5
Free Demo Account: No
Number of Assets: N/A
Types of Assets: Forex, Indexes, Cryptocurrencies
Trading Accounts and Conditions
Here is the list of trading accounts offered by Max Investo:
Micro: The minimum deposit required for opening this account type is $5. Spreads start from 1 pip. Maximum leverage is 1:1000. There is no commission charged for this account type.
Standard: The minimum amount you are asked to deposit to open such an account is $250. Spreads start from 1 pip. Maximum leverage is 1:400. There is no commission charged from this account type.
ECN: The minimum deposit needed is $250. Spreads start from 0 pips. Maximum leverage is 1: 400. A $7 commission is charged.
ECN Pro: The minimum deposit needed is $5,000. The spreads start from 0 pips. Maximum leverage is 1:200. A $5 commission is charged.
VIP: The minimum deposit needed is $20,000. The spreads start from 0 pips. Maximum leverage is 1:200. A $1 commission is charged.
Max Investo – Advantages
There are no advantages to be had in trading with Max Investo.
Max Investo – Disadvantages
Given below are the numerous red flags we uncovered while checking Max Investo out:
Anonymous Unregulated Broker
The first thing we notice about this broker is that there is absolutely no contact information provided on its website. The only thing we have as a means of contacting this broker is a vague generic email address. There is also no information about the company that owns and operates Max Investo.
This means that we are dealing with an anonymous broker, and that also means that this broker is not regulated by any authority.
A regulated broker will ensure that all its credentials are clearly displayed on its website – it's company name, its physical address, contact details, and registration and licensing details. With Max Investo, we have none of this information, which clearly tells us that this broker – despite claiming to be regulated – is actually anonymous and unregulated. Therefore, chances are, you will lose all the money you invest with them.
Plus500 is a FTSE 250 listed brokerage providing online trading services in CFDs, across 2,000+ securities and multiple asset classes.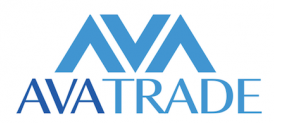 $100
Minimum Deposit
The company was created as a combined effort of financial professionals and experts in web-commerce with the goal of perfecting the online experience for retail traders.
No Connection on Trading Platform
Max Investo offers its clients the MetaTrader 4 trading platform. This is by far the most popular trading software in the world – and for good reason. This software has a wide range of features such as charting and market analysis tools, automatic trading bots, a massive marketplace that offers an array of 3rd party apps and so on. All of these tools are designed to make trading more effective and efficient.
Thus, Max Investo offering this trading platform would have been a huge plus point – if it weren't for the fact that there was no connection on the platform when we logged in. When we accessed this platform, we found that the MT4 server was down so we couldn't do anything there. We can, of course give this broker the benefit of the doubt, but multiple tries on our part failed, so it makes this issue a little suspicious.
Another red flag that tells us that this broker is most probably a scammer is the amount of leverage it offers. Max Investo offers a maximum leverage of 1:1000, which is extremely high. Leverage is a risky tool which can give you a chance to make substantial profits. However, considering the speculative nature of the forex market, about 75% to 85% of all trades end up in losses. This means that the chances of you making that profit are much lower than losing your money on the market. And if you have taken on too high a leverage, then you could end up being bankrupt. This is sadly a grim reality of the forex market.
Due to this immense risk to traders, most authorities have placed strict limits on how much of a leverage brokers can offer their clients. In UK, the EU and Australia, traders cannot get a leverage of more than 1:30. And in the US and Canada, that ratio is 1:50.
Conflicting Information About Minimum Deposit
On its Account Types section, the broker states that the minimum deposit you need to open an account with them is just $5. However, when you check the Deposit Terms, Max Investo states that you are required to make a deposit of at least $500 to open an account.
Inconsistency in Funding Methods
Another inconsistency you will see is the types of funding methods offered by Max Investo. According to their home page, you get multiple payment methods such as bank cards, bank wire, Skrill and Neteller. However, when we checked the payment methods, we found out that there was only one way to make deposits and withdrawals, and that is through bank cards.
Another huge issue that clearly points to the fact that this broker is a scammer is the lack of legal documents. Legal documents serve as the contract between a broker and its clients. These documents detail the terms of service, the commissions, the fees, the policies, etc., that the broker has set and if these terms are acceptable to traders, then they can register with the broker.
The absence of these documents basically mean that Max Investo is operating illegally and that there is no contract between the two parties.
Conclusion
The answer to our question is that this broker is a scam. Max Investo is yet another scammer that is trying to attract unwary traders with false promises, lies and confusing irregularities. It would be best to avoid this broker completely and look for one that is regulated, straightforward and transparent, and one whose terms and conditions are clearly stated.