Website URL:https://mcgregortrade24.com
Founded:2020
Regulations: Not Regulated
Languages: English, German
Deposit Methods:Wire Transfers, Bank Cards (Debit and Credit Cards), Neteller, Skrill
Minimum Deposit:$500
Free Demo Account:No
Number of Assets:N/A
Types of Assets:CFDs on Spot Metals, Stocks, Indices & Commodities, Currency Pairs
Trading Accounts and Conditions
Here is the list of trading accounts offered by McgregorTrade:
Mini: The deposit range is from $500 to $15,000.
Bronze:The minimum deposit amount for this account type is $15,000
Silver:The minimum deposit for this account is $50,000.
Gold: The minimum deposit is $75,000.
Spreads are floating and the leverage is a maximum of 1:50.
McgregorTrade– Advantages
We did not find any advantages to trading with this broker.
McgregorTrade – Disadvantages
Here are all the reasons why it would be a bad decision to trade with McgregorTrade:
Unregulated, Blacklisted Broker
McgregorTrade claims to be based out of the Marshall Islands, which means that it needs to be registered with another financial regulator to operate legally. This is because the Marshall Islands, while having a financial regulator, does not have the regulatory framework that is structured to oversee forex and CFD brokers.
The broker also claims that it is regulated by the VFSC (Vanuatu Financial Service Commission), so we checked. This claim is a lie. There is no company by the name of McgregorTrade that has been authorized to offer forex services by the VFSC.
Even if this broker had been licensed by the VFSC, it would still need more authorization. This is because this broker is targeting European clients, which means it needs to be regulated by an EU financial regulator. However, we could find no information on this broker's website about a relevant regulatory license or registration number.
Furthermore, as we research their regulatory status, we found out that McgregorTrade has already been blacklisted by Austria's FMA (Financial Market Authority). According to the public warning issued by the FMA, McgregorTrade is operating in Europe without a proper license and that traders should not contract with this broker.
This clearly shows us that this broker is not to be trusted. It is wise to remember that dealing with a regulated broker works to your advantage; you are afforded protection against broker bankruptcy and fraud when you deal with legitimate brokerages.
Plus500 is a FTSE 250 listed brokerage providing online trading services in CFDs, across 2,000+ securities and multiple asset classes.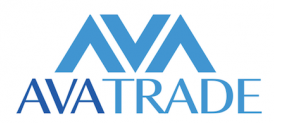 $100
Minimum Deposit
The company was created as a combined effort of financial professionals and experts in web-commerce with the goal of perfecting the online experience for retail traders.
Old Broker Working with a New Domain
We also figured out that McgregorTrade was using another domain (mcgregortrade.com) before it was exposed as a scam. Now, it has created a new domain (mcgregortrade24.com) to continue scamming people. How do we know that it's the same entity? Because the website is more or less identical to the previous one; even its logo is the same.
This is a tactic typically used by scammers. They create new domains, and once they are found out, they simply switch to a new domain.
McgregorTrade offers its clients the MT4 trading software. The MT4 software is the best trading software in the world. It offers its users a massive range of tools that make trading so much more convenient – market analysis tools, charting options, indicators, Expert Advisors and so on. Not just that, this software has a marketplace that allows traders to use more than 10,000 apps as well as 3rd party trading solutions.
Usually, we would mark this as a big benefit, however, in this broker's case, it isn't. This is because their software doesn't really work.
Ridiculously High Minimum Withdrawal Requirement
This broker states in its withdrawal policy that if you wish to withdraw your funds using a wire transfer, then you need to withdraw a minimum of $3,000. This amount is just ridiculous.
Not only is the withdrawal amount ridiculously high, but there are also other charges that are equally unfair. For example, if your account is inactive for 6 months of more, then your monthly dormancy changes will be 10% of the amount in your account, which is just a ridiculously high fee.
McgregorTrade offers its clients bonuses – another red flag to prove that this broker is a scammer. These bonuses are called non-deposited funds, and the scammers use that as a tool to withhold their clients' money. There will usually be a clause that does not allow traders to withdraw these non-deposited funds. And then problem is that it becomes difficult to identify deposited versus non-deposited funds once you start trading. And this means that you never really get a chance to withdraw your funds at all.
Surprisingly, another aspect of bonuses – the ridiculously high withdrawal conditions are missing from this broker's terms and conditions. Usually, scammers will add a proviso where you will need to meet an impossible-to-reach trading turnover target.
Long Withdrawal Processing Time
This broker states that it will take up to 5 working days for your withdrawal request to be process. And then after that it will take as much as 10 business days for your funds to be transferred to your account. This time frame is just ridiculous, especially when you consider the fact that many legitimate and regulated brokers can process such requests in 24 hours and less.
Furthermore, the broker goes on to state that it does not give any time commitment for processing your withdrawal requests.
Conclusion
McgregorTrade is a broker that has tried to scam unsuspecting traders before – and is trying to do so again. This broker has been blacklisted by a reputed financial regulator, the Austrian FMA and its terms and conditions are designed to favor itself and not the trader. This is not a broker that you should contract with at any time.
We would recommend that you find a broker that is legitimate and has fair trading terms and conditions.