Website URL: meta7trader.online
Founded: 2021
Regulations: N/A
Languages: English
Deposit Methods: Bitcoin
Minimum Deposit: $400
Free Demo Account: N/A
Number of Assets:
Types of Assets:
The moment you open the website, you'll clearly see that it's a scam. Imagine being greeted with a message in all caps, no periods except for a "…" and a shady business address. This is what you'll get the moment you check their website out.
Although yes, a lot of companies make use of popups to greet their guests with either an announcement, promotion, or warning. Meta 7 Trader, however, goes straight to the point with a poorly constructed text message even starting with a space before the first word.
Right from the top, the popup already talks about Bitcoin payments being made directly to the company Bitcoin wallet. This alone is already a big no-no when it comes to the trading platform. The message is a bright red flag that traders should stay away but just in case you're curious as to just how shady Meta 7 Trader is, it actually gets worse.
Trading Account and Conditions
Most legitimate trading websites usually present their Terms and Conditions page in regular font but Meta 7 Trader likes to stand out with unusually large fonts filling five pages of almost nonsensical content. Half of the FAQ section's information won't even load and although this might seem like a bug, it could mean the website itself doesn't work properly.
Quantum Market – Advantages
Maybe one advantage that Meta 7 Trader has is that it doesn't even try to hide its suspiciousness which can alert traders right away to not get themselves involved.
Quantum Market – Disadvantages
Regulation
Meta 7 Trader tries to appear legitimate and what better way to do this than showing a "Certificate of Incorporation" to prove it. This is the tricky part since registered and regulated do not mean the same thing at all.
It's very easy to register a company to a certain address but to be regulated as a broker is a whole different story. Although the certificate could be genuine, in no way does this prove the legitimacy of Meta 7 Trader as a brokerage platform. While the certificate might be enough to fool some poor souls, it really doesn't mean anything significant at all.
When researching further if Meta 7 Trader is registered, they did not show up in the NFT database which means they aren't a legally operating broker in the US. To put into perspective, the US has one of the world's most strict policies when it comes to trading requiring a minimum capital of $20 million for brokers to prove that they are equipped well enough to survive a problematic market.
Meta 7 Trader also seems to have a twin website since another website called FX FOX TRADER also shows up on the same address. The other website even has the same bitcoin-only message greeting visitors as well!
Plus500 is a FTSE 250 listed brokerage providing online trading services in CFDs, across 2,000+ securities and multiple asset classes.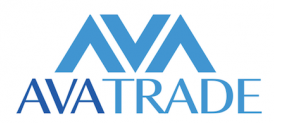 $100
Minimum Deposit
The company was created as a combined effort of financial professionals and experts in web-commerce with the goal of perfecting the online experience for retail traders.
Trading Software
Although the platform does look quite enticing, most of the buttons don't work at all. The black background does give off a more professional trading vibe but all in all, the software and the website seem to be left unfinished.
Despite everything else shady on the website, Meta 7 Trader does an okay job at hiding their shadiness on the trading platform itself. This is, of course, until you try trading with buttons that don't even work at all.
Basically you'll be able to see the platform and navigate through the platform while getting price fluctuations but you won't be able to do anything within the platform itself except lose money.
Trading Conditions
Well, there isn't really anything notable about the Meta 7 Trader's trading conditions since they do not seem to specify anything at all. This means that hypothetically if you were to trade, you would have no idea if you're gaining or losing money.
The website does not specify the leverage, spreads, or even the minimum deposit needed in order to trade which is a huge red flag. All legitimate brokers usually have a minimum deposit amount and although this isn't a very favorable requirement, this allows the legitimate broker to make actual money through the traders' trades.
Since Meta 7 Trader seems to be uninterested with how much traders are depositing or how much they are making through every trade, this is a sign that they could be making money through another way.
Deposit, Withdrawal Methods and Fees
One way to get traders putting their money into the platform is by offering bonuses. Meta 7 Trader does this as well but the thing is, there's no way of knowing just how much they give out due to conflicting statements.
The website says they'll give out $100 dollars in one section but $600 in another section. This is another huge red flag since bonuses are strictly forbidden in the US, UK, and the EU where Meta 7 Trader claims to be registered in.
The website also has shady deposit and withdrawal methods saying in one part of the site that they accept Neteller, Western Union, MoneyGram and Bitcoin while in another, saying they accept bank transfer, MoneyGram, and Western Union. To make things more confusing, their Terms and Conditions also says that they accept Payeer, Perfect Money, Ethereum, Litecoin, and Bitcoin. At the end of the day, the platform only allows you to deposit Bitcoin.
Conclusion
Meta 7 Trader is one of those platforms that scream shady from the top to the bottom. If the popup message isn't enough to warn traders off, the deposit, broken website, and weird fonts should be another sign to look for. Legitimate websites spend months prepping their platform to look, read, and function well. Meta 7 Trader clearly looks like a rushed project with no clear guidelines, rules, or limits.