Website URL: http://www.hkgenesisgroup.com
Founded: 2021
Regulations: N/A
Languages: English, Chinese, Spanish, Italian
Deposit Methods: Wire Transfer, Bitcoin
Minimum Deposit: $3,000
Free Demo Account: N/A
Number of Assets:
Types of Assets:
The MFIP Genesis program is a rip-off. We say so because it falsely claims to be controlled by the NFA, and that's enough for us to know it's a sham. In fact, it's so murky that it refuses to provide any information about itself, including business numbers, headquarters address, and so on. In the following review, we'll explain why dealing with MFIP Genesis, which has been labeled a fraud by several consumers, is risky.
The parent firm of the company is not displayed. How can they expect traders to deposit money in their company when they don't know whether or not the staff is completely experienced? People in the investing industry place a greater emphasis on numbers than on narratives. To escape from being apprehended by the government, MFIP Genesis is hiding from the public. Once the venture's system fails, traders' peace of mind would be jeopardized.
Funds are not safe because of a lack of information and the fact that MFIP Genesis is unregulated. With unregulated investment companies, fund security is a major issue. We discovered that MFIP Genesis withholds crucial information from its users, which is a warning indicator. Due to the lack of banking information regarding this investment firm, MFIP Genesis might go insolvent at any time.
Trading Accounts and Conditions
MetaTrader4 is provided by MFIP Genesis, which is really a disadvantage in this situation. Because of the renowned software accessible, many individuals may misinterpret and assume that the broker recommended is truly trustworthy. That's not the case; it's still a ruse.
The EUR/USD spread supplied by the platform is 1 pip, which is very normal in the business.
In terms of leverage, MFIP Genesis boasts up to 1:400, confirming that it is not NFA regulated, as this ratio was long ago outlawed in the United States. In reality, leverage is extremely harmful, and in many countries, it is already part of the regulatory system. Brokers in the EU, the United Kingdom, and Australia must restrict their clients to 1:30, whereas US brokers cannot give more than 1:50. Brokers who provide high amounts of leverage are typically unregulated, so you should be wary of such offerings.
MFIP Genesis – Advantages
MFIP Genesis has no advantages since it is a scam and you will not get any money from this specific online broker.
Our suggestion is to look for a broker that can provide you with a sense of security and reliability that MFIP Genesis just can't give.
MFIP Genesis – Disadvantages
Impossible to Make Money
The broker is not licensed at all, and worse lies about it. Sticking with a trustworthy broker is your best choice if you want to make money. What's more, MFIP Genesis Group's Terms and Conditions are not published anywhere on its website, which means you have no way of knowing what sort of costs the broker has in store for you. This lack of transparency generally leads to a broker exploiting their consumers by charging exorbitant fees.
Plus500 is a FTSE 250 listed brokerage providing online trading services in CFDs, across 2,000+ securities and multiple asset classes.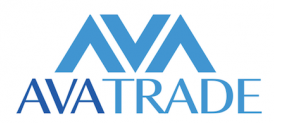 $100
Minimum Deposit
The company was created as a combined effort of financial professionals and experts in web-commerce with the goal of perfecting the online experience for retail traders.
Unbelievable Leverage
As previously stated, MFIP Genesis Group offers leverage of up to 1:400. As we have stated, most regulatory organizations throughout the world prohibit such levels. However, the broker in question, as well as other unlicensed firms, are unconcerned with this, and continue to provide high leverage in order to attract new clients – thus if you encounter such leverage in the wild, assume you're dealing with an offshore broker or a fraud.
Deposit Methods are Well Known as Used by Scammers
MFIP Genesis Group allows wire transfers and Bitcoin as payment methods, but be aware that both are chargeback-proof and hence favored by fraudsters. We can't talk about withdrawals or fees since the broker didn't reveal anything. Anyway, given that MFIP Genesis is a fraud, expecting money to be paid to its clients would be foolish.
Conclusion
MFIP Genesis is a risky investment plan that has a number of red flags. For starters, the entity's domain does not correspond to its name. You'd assume they are two different things, yet they're the same. This is a strategy that takes place on the other side of the world. Such projects, as we all know, do not last long on the market.
Furthermore, you cannot rely on the company to provide a passive income. This company should be avoided. Such scams are aimed at inexperienced investors. Please be sure the firm isn't deceiving you into thinking it's looking out for your best interests. Those who buy into their story will see their money become caught in the system.
This shady broker is completely untrustworthy. The business provides insufficient details regarding its trading operations. If this is a legitimate company, they would explain the advantages of doing business with them. They should also offer the evidence needed to back up their claims.
The prizes claimed by MFIP Genesis are from the years 2016 and 2015. The business had not been created. This is a platform that will go to any length to get traders' attention. The company does not have a license. Many of their clients will be left high and dry. With all of the warning flags we've raised, there's no way you can benefit from this scam of a broker.
MFIP Genesis is a platform with a fictitious past. In January 2021, the company made its first digital appearance. For them to declare themselves a prominent broker in such a short span is impressive. Another red flag is the fact that the company has only been registered for a year. Offshore organizations with similar features don't last long once they've been registered. The amount of traffic is likewise minimal. Unfortunately, establishing their location and that of their clients is difficult.