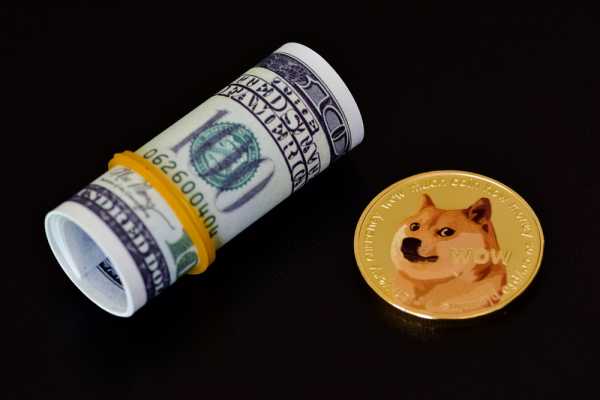 Cryptocurrency investors continue watching the Shiba Inu price after the meme coin's impressive run leading into November. Investors are also keeping a close eye on one particular SHIB wallet that took the prize after seeing its value soar from $8,000 a little over a year ago to some $5.7 billion as the price soared as high as $0.00008616. Investors have since taken some profits, with the price currently down about 9% in the last 24 hours, and that very high-profile wallet has been making some moves.
JUST IN: Shiba owner that turned $8k into $5 billion removed $2.9 billion worth #Shiba tokens from its original wallet. pic.twitter.com/usX4LjpDBd

— Blockworks (@Blockworks_) November 3, 2021
SHIB Wallet Moves
After a few days of calm around this massive SHIB wallet, leaving investors to speculate whether or not the owner had lost their keys, this wallet is once again active. The fortuitous owner of this SHIB wallet has moved some funds after seeing the value of their early investment balloon to the multi-billion dollar level.
As pointed out by the Devchart Twitter account, the anonymous owner of the famous Shiba Inu wallet has been making withdrawals. They have moved funds into multiple other mysterious wallets to the tune of more than 50% of their holdings, or many trillions of SHIB worth some $2.7 trillion.
Remember when everyone was wondering if the guy who turned 8k$ into 5 billion actually lost access to his wallet?
Turns out he didn't and just started moving some of his $SHIB

Address:https://t.co/Pok4lH0AUv pic.twitter.com/yyzb3OXcPm

— Devchart 👨🏻‍💻 (@devchart) November 3, 2021
They have not cashed out altogether. That still leaves this crypto king with roughly $2 billion of SHIB in the original wallet for now. This savvy meme coin investor has outperformed market leaders and placed a global spotlight on the potential of up-and-coming dog-themed altcoins.
Shiba Inu Spotlight
Shiba Inu was thrust into the spotlight after the team gave Vitalik Buterin half of the token supply, or trillions of SHIB, in the spring that was worth billions of dollars back then. Buterin burned most of those coins, thereby taking them out of circulation and making the token more deflationary. The Ethereum co-founder also donated $1 billion worth to charity.
Meme Coins Jockey for Position
Meme coins Shiba Inu and Dogecoin have been jockeying for position in the rankings. Most recently, Dogecoin, the original meme coin, has overtaken the No. 9 spot on CoinMarketCap. Shiba Inu investors have certainly made their presence known and are waiting for their favorite cryptocurrency to reach wider scale adoption. A petition on Change.org to have SHIB listed on online broker Robinhood is inching closer to 500,000 signatures.