Website URL: https://mytradingportal.com
Founded: 2021
Regulations: Not Regulated
Languages: English, German, Italian
Deposit Methods: Cryptocurrencies
Minimum Deposit: $500 / $5
Free Demo Account: No
Number of Assets: Not Specified
Types of Assets: Forex
Trading Accounts and Conditions
MyTradingPortal offers you the following trading account types:
Micro: For the Micro account, you need to make an initial deposit of $500.
Standart: While we assume this is the Standard account, it is spelled The minimum deposit you need to make to open this account is $5,000.
VIP: For this account type, you need to deposit at least $50,000.
The maximum leverage ratio that this broker offers is 1:200, however, when we checked their trading platform, there was a discrepancy; you could choose a leverage from between 1:1 and 1:888. The EURUSD spread is set at 1 pip.
MyTradingPortal – Advantages
We could not find anything positive to write about this broker.
MyTradingPortal – Disadvantages
Here is the list of disadvantages that make this broker and extremely risky proposition.
MyTradingPortal claims to be the trading name for a company called Billion Trades Ltd., which is purportedly based in Estonia (according to the address provided on its home page). However, if a broker is based in Estonia, then it needs to be regulated by the local financial regulator – the Finantsinspektsioon.
This regulator follows the framework laid out by the European Union (since Estonia is a part of the EU). This means that to obtain a license to operate a forex brokerage, a company must have a minimum of 730,000 Euros in capital as proof that it can survive the seriously volatile forex market conditions. Then, the broker also has to be a part of guarantee funds – a kind of insurance scheme that protects traders in case the broker defaults or goes bankrupt; clients can then be refunded up to 20,000 Euros in case they lose funds due to the broker's fault. Regulated brokers also have to keep their clients' funds in segregated accounts and report out their opening and closing trades on a daily basis. These are just a few of the requirements all EU financial regulators have in place to protect their citizens – caps on leverage ratios, negative balance protection and so on.
We checked the Finantsinspektsioon's online register to see if this broker's name was listed and found that it was not. Furthermore, the kind of trading conditions MyTradingPortal offers violate the EU regulations (we will talk of this more later).
All in all, everything we have unearthed about this broker proves to us that it is unregulated and operating illegally.
Plus500 is a FTSE 250 listed brokerage providing online trading services in CFDs, across 2,000+ securities and multiple asset classes.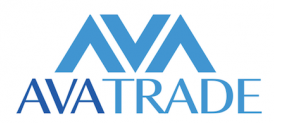 $100
Minimum Deposit
The company was created as a combined effort of financial professionals and experts in web-commerce with the goal of perfecting the online experience for retail traders.
While this broker claims to be owned and operated by Billion Trades Ltd., the Terms and Conditions that MyTradingPortal has used belong to another company called Billion Forex Ltd. Billion Forex Ltd has been exposed as a scam company and has been blacklisted by the CONSOB, the Italian financial authority.
Thus, this link between a known scammer and this broker is a worrying issue, pointing to the fact that MyTradingPortal may also be a scam.
Web-Based Trading Software
Most legitimate brokers offer their clients the best trading software possible – the MetaTrader 4 or MetaTrader 5 platform. These are two of the best platforms in the market today, and they offer traders a wide range of features that make trading much easier – charting and market analysis tools, Expert Advisors, a massive marketplace with even more tools.
Scammers, on the other hand, will offer their clients something that just about makes do – just like the web-based trading software that MyTradingPortal offers. There are hardly any market indicators, charting tools and no automatic trading bots.
Conflicting Information on Leverage
The broker states that it offers a leverage of 1:200. However, in another part of its website, the broker claims that the leverage ranges from 1:1 all the way up to 1:888! This conflict in information is a strong sign that this broker is not quite right.
As we explained earlier, another sign that this broker is a scammer is the fact that its leverage (trading condition) is too high. The EU authorities have capped leverage at 1:30, so a leverage of 1:200 is basically illegal. And the fact that you can even get a leverage of as much as 1:888 is extremely risky.
And finally, we don't really know that any of the claims about its leverage are even true or not since there is no mention of the ratio anywhere on its platform.
The minimum deposit amount is supposedly $500 according to information on the Account Types page. However, when you check the payment policy, then the deposit and withdrawal minimum amounts are the same: $5. This discrepancy is yet another indication that this is a scam.
While this broker mentions multiple payment options on its website: Wire Transfers to top banks and Debit and Credit cards. However, when we checked, we found out that the only way that you could make payments was via cryptocurrencies. This is a typical ruse by scammers.
Basic Mistakes on Website
Another clear indication that this is a scam operation is the shabbiness of MyTradingPortal's website. Simple spelling mistakes such as Standart (instead of Standard) and Webtarder (instead of WebTrader) show us that this broker has simply slapped together a website with no concern for quality.
Furthermore, this broker's Terms and Conditions have simply been copied and pasted from another broker's website (which we have found to be a scammer too!). Even on the broker's home page, the company name is Billion Forex (while on it claims to be owned by Billion Trades Ltd).
Conclusion
MyTradingPortal is a sloppy scam operation that hasn't even made an effort to hide the fact that it is trying to scam people. It would be best to stay away from this broker.