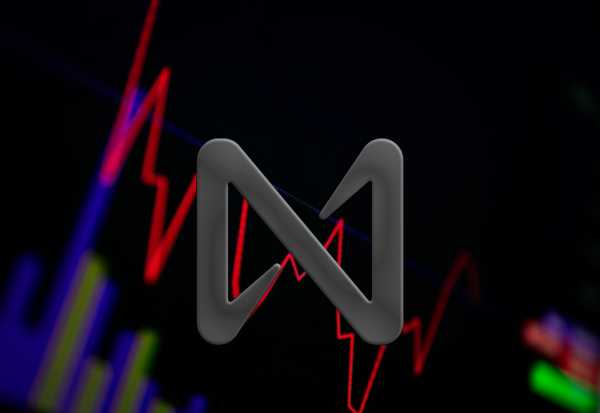 The cryptocurrency market has been underperforming over the past few weeks. However, during that period, some coins have performed excellently before retracing and losing some of the gains again.
NEAR Rallies After MoonPay Listing
NEAR, the native token of the Near Protocol, was one of the best performing cryptocurrencies last week. The coin's price rallied by nearly 70% within the space of a few days despite the broader market underperforming during that period.
The rally came after the token was listed on MoonPay. By listing the token on MoonPay, NEAR protocol made it available to more investors globally. The listing led to the NEAR token rallying by nearly 70% within the space of a few days. NEAR rose from a low of $7 to trade at $11.50 within the space of three days following the listing on MoonPay.
The future is NEAR! 🔮$NEAR by @NEARProtocol is now available for purchase via MoonPay worldwide! 🌎

All payment methods supported. 💳 ✅

More details👇https://t.co/7s5TNFsmlk pic.twitter.com/TzdMRYZ0qO

— MoonPay (@moonpay) December 8, 2021
NEAR Protocol is a decentralized application (dApp) platform designed to enable apps on the blockchain to be usable as those on the current web. It is a proof of stake (PoS) network and uses a consensus mechanism called Nightshade, designed to provide dynamic scalability and stabilize fees.
NEAR's Value has Retraced
The value of the cryptocurrency has retraced, and it is now trading at the level it was prior to the listing on the MoonPay platform. At press time, NEAR is trading at $9.68 per coin, down by more than 5% over the past 24 hours.
The cryptocurrency's poor performance comes despite the broader cryptocurrency market currently recovering from recent losses. The coin's technical indicators show that it is currently underperforming.
NEAR's MACD line remains above the neutral zone. Source: FXEMPIRE
NEAR's MACD line is close to the neutral zone and could drop below that mark over the coming hours. Furthermore, the 14-day relative strength index of 46 shows that NEAR could soon enter the oversold territory. At the moment, NEAR is trading just below its 50-day moving average of $9.99.
If the current market condition persists, then NEAR could lose the major support level at $9 and slip towards the $8.5 mark over the next few hours. In the event of extended bearish performance, NEAR could slip below the $8 mark for the first time in days.