Website URL: https://www.nft-financial.com
Founded: 2019
Regulations: N/A
Languages: English
Deposit Methods: Credit Cards, Debit Cards, Wire Transfer, Online Payment
Minimum Deposit: N/A
Free Demo Account: N/A
Number of Assets: N/A
Types of Assets: Cryptocurrencies, NFTs etc.
According to the "About Us" page on the website; NFT Financial is a top-of-the-line cryptocurrency investment and advising service provider with a global reach thanks to numerous online resources, including our official website. NFT Financial is a company that has invested heavily in the professional and technical complexities of cryptocurrencies, and as a result, they have assembled a team of specialists to assist traders in both understanding and making the best decisions for unending financial benefits in the crypto world. In the cryptocurrency market, they claim that they are essentially your trustworthy business partner, assisting coin traders in making the most lucrative and efficient trading selections possible.
"With our skill levels, we at NFT Financial have taken the effort to discover the various financial opportunities that exist with bitcoin trading and investing, and we are committed to creating a financially free and independent population. As a result, we offer ourselves as one of the world's few cryptocurrency investment assistance organizations working to make this cherished goal a reality. Our broad range of technical and professional services in the cryptocurrency sector is topped with cutting-edge traits like honesty, openness, and cryptocurrency trading under mutually advantageous conditions at NFT Financial."
Now let's find out if these claims actually ring true or they're just flowery words to entice users into their scam.
Trading Accounts and Conditions
Registered users may see a full-fledged desktop trading software. When downloaded, it popped up with the default name of "terminal." It has no ties to the broker, which means that its servers aren't connected to them in any manner. As a result, users will either trade with the default company's servers or with the servers of another broker.
There are five (5) account types on the website: The Self Managed account which only requires $250, the Classic account which bumps it up to $5,000, the Gold account which asks for twice that at $10,000, the Platinum account that takes it to a whole new level with $25,000. They don't stop there, the broker also has a "VIP" account that requires a $50,000 deposit.
NFT-Financial offers leverage up to 1:200, which is far too high for a retail trader since most regulatory authorities consider leverage levels greater than 1:30-50 to be too excessive. As a result, several brokers began to provide them in order to acquire more clients. Because the bulk of such brokers, like NFT-Financial, are not regulated, we can confidently advise that you should be cautious when dealing with brokers who provide large leverage – they are almost certainly not real.
NFT-Financial – Advantages
Funds are not safe because of the lack of information and the fact that NFT-Financial.com is located overseas. With offshore brokers, money security is a major issue. NFT-Financial.com is concealing essential information from users, which is a red sign.
There are no advantages to using this broker. Since it's clearly a scam no one should use NFT-Financial.com.
NFT-Financial – Disadvantages
Can't Make Money
The broker in question is not regulated in any way. Furthermore, it is a little hazy when it comes to its Terms and Conditions – an aspect of a broker's service that you should know about before you start trading with them! Who knows what extortionate fees NFT-Financial levies for what illogical grounds. There's no need to choose NFT-Financial above any other licensed broker, especially when they're so widely available!
Plus500 is a FTSE 250 listed brokerage providing online trading services in CFDs, across 2,000+ securities and multiple asset classes.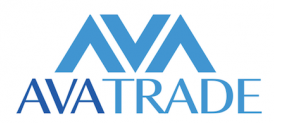 $100
Minimum Deposit
The company was created as a combined effort of financial professionals and experts in web-commerce with the goal of perfecting the online experience for retail traders.
No Regulation and Safety of Funds
If you were looking for a slew of regulatory information or even a little step in the right direction, we've got some bad news for you. NFT-Financial.com, unfortunately, is one of those brokers with practically no track record. There is no regulatory information to speak of, and there are no terms and conditions or other legal documents to speak of.
Some of the riskiest forex brokers, in our opinion, are those that have not provided legal paperwork. Without these clauses, the corporation is free to do anything it wants with the user once he or she invests and submits personal information to the company. At this point, the broker owns you and has complete control over your funds.
Deposit and Withdrawal Methods Are Vague
Clients can invest via credit cards, debit cards, wire transfers, and other unnamed online payment methods, according to the user area. None of the alternatives, however, were truly accessible. The broker just states that these ways may be used to invest, but it never follows through.
Clients can only withdraw Bitcoin from a bank account or a credit card, according to the withdrawal section. Is a strange pairing, to say the least. And now that you've considered it while establishing an account, you'll recall that the basic currency is Bitcoin alone. So it's possible that you'll only be able to invest via a bitcoin wallet.
Conclusion
This so-called broker has adopted some of the most common unregulated broker site clichés to its woefully poor website. Brokers like this one make us wonder how the illegal brokerage industry continues to create so many cloned fraudster businesses. A large number of unlicensed brokers demonstrates how thriving this dishonest sector is.
Users may trade forex currency pairings, cryptocurrencies, stocks, and indices using the terminal. The EUR/USD spread is 3 pips, which is over double the industry standard and thus beneficial for traders. To put it another way, this is a poor cost of a trade. At 1:200, the leverage had maxed out.
The broker provided a drop-down menu for selecting a language other than English, but there was no opportunity to alter the default language. So, why would you offer to alter the language when there aren't any other options.