Website URL: https://octigon.net
Founded: 2021
Regulations: Unlicensed
Languages: English, German, Spanish, Italian
Deposit Methods: Bank Cards, Paytrust88, Phone Banking
Minimum Deposit: Not Specified
Free Demo Account: No
Number of Assets: N/A
Types of Assets: Foreign Currencies, Precious Metals, Oils, Cryptocurrencies, Stocks
Trading Accounts and Conditions
Octigon has not provided any details about the types of trading accounts it offers its clients. We were able to find out a little about the trading conditions: the spread for the EURUSD pair was at 0.2 pips while the maximum leverage offered was at 1:400.
Octigon – Advantages
Besides the fact that the website looks great, there are no practical advantages to trading with Octigon. This broker does have very competitive spreads, however, considering the fact that it has already been flagged off as a scam, these spreads could be just another way to entice unwary traders into putting their money with this broker.
Octigon – Disadvantages
Here are the reasons that trump having good spreads and a nice website:
Anonymous and Unregulated Broker
The first thing that tells us that this broker is a scammer is the fact that the website is completely anonymous. We do not know which company owns and operates this brokerage. We also do not have any contact information that we can look up – no physical address, no contact details, and not even an email address. And because of the lack of information, we can safely state that this broker does not have a valid license to operate; regulated brokers are required to publish their licensing information and contact details clearly on their website.
The Spanish regulator, the CNMV (Comision Nacional del Mercado de Valores), has officially warned its citizens against dealing with this broker. The regulator has issued a warning on its website, stating that Octigon is operating illegally in the country.
Dealing with an unauthorized broker is very dangerous. Such entities are not bound by the laws that protect traders when they do business with regulated brokers – there is no negative balance protection, there is no insurance cover in case the broker goes bankrupt or is found to be fraudulent, and there is no transparency in any of their dealings. Once you have lost your money to a unlicensed broker – especially when it is operating anonymously – there is very little chance of being able to recover those funds.
Plus500 is a FTSE 250 listed brokerage providing online trading services in CFDs, across 2,000+ securities and multiple asset classes.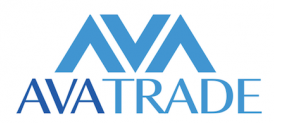 $100
Minimum Deposit
The company was created as a combined effort of financial professionals and experts in web-commerce with the goal of perfecting the online experience for retail traders.
Web-Based Trading Platform
Most brokers try to offer the best trading platform they can to their customers. This usually means giving traders access to the MetaTrader 4 or MetaTrader 5 software. These two are the top trading platforms in the world. They offer traders numerous tools that will make trading more efficient and easier. Customizable tools such as charting options, market analysis options, trading bots, financial calendars and so on. Traders also get access to a massive marketplace, with a mindboggling array of 3rd party apps on offer – all for making the trading experience better.
Instead of these platforms, Octigon offers its customers a simplistic web-based trading platform that can't do much more than buy and sell!
The leverage ratio offered by this broker is 1:400. Leverage this high is extremely risky. Traders taking on such leverage do so on the gamble of high returns. However, statistics show that most traders end up losing their investments more than making money most times. Therefore, the higher the leverage, the higher trader losses will be.
Regulators in many countries have realized the dangers of high leverage. And that is why they have placed limits on the maximum leverage ratios brokers are allowed to offer. Thus, in the UK, the European Union and Australia, the maximum ratio for leverage is capped at 1:30. And in Canada and the US, that limit is 1:50.
Considering that Octigon seems to be targeting traders in the UK and the EU, we can safely say that the leverage ratio this broker is offering is illegal.
Lack of Clarity on Minimum Deposit Amount
This broker does not clearly specify the minimum deposit amount to open an account. We had to go through their website in great detail before we found out that there were varying amounts depending on the payment method chosen. So, if a trader is making a deposit using Payneteasy, then the minimum deposit is $200. But if you wish to use a credit or debit card, then the minimum deposit is $250. You can also use a wire transfer to make the payment, but in this case, Octigon does not specify the minimum amount you need to deposit.
Like many other scammers, Octigon is deliberately vague in its terms, especially with regard to withdrawals and charges. The only thing that this broker states in the Terms and Conditions section is that it reserves the right to charge fees. That's it. The broker does not specify what types of fees, or even the amounts or the frequency.
And of course, this broker also offers bonuses, and the terms of those bonuses are unsurprisingly unfair.
If you accept a bonus from Octigon, then you will need to reach a trading turnover target that is 40x the combined value of your first deposit and the bonus amount. And you have to reach that target within a fixed period of time! Basically, the terms are so unfair that most traders will never be able to reach that ridiculous target within the given time, and so will end up losing their money to this broker.
Conclusion
Besides the fact that Octigon has a really well-designed website, there is nothing positive that we can say about this broker. It is a scam that has been flagged off by the Spanish regulator and there are numerous customer complaints against them. This is not a broker you should ever deal with – it is a scam.