Website URL: https://platinumhitech.com
Founded: 2021
Regulations: Not Regulated
Languages: English, Simplified Chinese, Arabic, Dutch, French, German, Portuguese, Italian, Russian, Spanish
Deposit Methods: Debit/Credit Card, Wire Transfer
Minimum Deposit: $250
Free Demo Account: Not Provided
Number of Assets: 1000+
Types of Assets: FX Pairs, Commodities, Stocks, Gold, Crude Oil, Indices, Bitcoin
Trading Accounts and Conditions
There don't seem to be multiple account types available with this broker. From what we can make out, there is a single trading account that Platinumhitech offers its clients. And to open that type of account, you need to make a minimum first deposit of $250. The broker also claims to offer leverages that go as high as 1:500 and the EURUSD pair's spread on this WebTrader platform is 0.1 pip.
Platinumhitech – Advantages
After investigating PLatinumhitech thoroughly, we would say that there are no advantages to trading with this broker.
Platinumhitech – Disadvantages
Here are the black marks against this broker that prove that it is a scammer:
Unregulated Blacklisted Broker
Platinumhitech claims to have offices in London, Zurich, and Berlin. However, these claims are sadly all lies.
Firstly, the only addresses this broker has provided are post office box addresses. Which means that the broker could operate from virtually anywhere in the world. There is no real physical address given. We also do not know who owns this website and brokerage. There is no information provided about the broker's parent company. And all of this means that Platinumhitech is actually an anonymous broker, which means that it is not regulated in any way.
And this is something that a regulator in one of the jurisdictions that this broker is targeting has noticed. The FCA – the Financial Conduct Authority of the UK – one of the top regulators in the world, has blacklisted Platinumhitech for operating illegally in the UK. The regulator clearly states that this broker is an unauthorized firm.
The German regulator in Berlin, the BaFin (Federal Financial Supervisory Authority) and the Swiss FINMA (Financial Market Supervisor Authority) do not have Platinumhitech listed on their online registers, which means that this broker isn't even regulated in these jurisdictions.
All of this information that we have uncovered points to one fact – Platinumhitech is a scammer that has lied about being regulated.
Plus500 is a FTSE 250 listed brokerage providing online trading services in CFDs, across 2,000+ securities and multiple asset classes.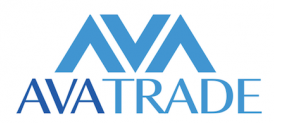 $100
Minimum Deposit
The company was created as a combined effort of financial professionals and experts in web-commerce with the goal of perfecting the online experience for retail traders.
Equity and Platinumhitech's Promotions Program
Another huge red flag is the Equity that Platinumhitech offers through its so-called promotions program. If we were to break it down, this equity that this broker is offering is nothing more than a bonus amount. And the broker isn't even offering you this amount – it simply transfers the funds to your account at its own discretion – whether you want it or not.
Furthermore, once your account has been credited with this equity, you will be required to deposit funds equal to that amount into your account. And if you do not do so, then this broker states that it can freeze your trading account and cancel any and every withdrawal request you may make.
And finally, if you do decide to withdraw these funds from your account, then you will only be allowed to do so if you meet certain requirements – you will need to meet a minimum trading volume target. Basically, all of these are tactics to prevent you from ever being able to take your money back!
Commissions for Financial Advisor
The Equity this broker offers is not the only issue. You are also given the services of a Financial Advisor. There are two big problems we have with this offer.
First, a Financial Advisor is someone who will advise you on how to make your investments. Now, brokers are market makers, which means that they will make a profit when you make a loss. So, if you are being given a financial advisor by your broker, it becomes a conflict of interest – the broker stands to gain with every loss you suffer.
Second, this Financial Advisor has to be given a massive 5% to 15% commission for every trade you execute! That is just a ridiculous amount.
AnyDesk, Team Viewer Offered
If you check this broker's homepage carefully, at the bottom, along with payment options, you will notice the icons of two other types of software – AnyDesk and Team Viewer.
This is a huge red flag again. These two applications are designed to allow you to remotely access your desktop from anywhere in the world. So, if you download this software from this broker's website, chances are you will be giving them access to all the data on your personal computer. This is hugely risky since this broker is a proven scammer.
Another issue we have found is the maximum leverage ratio offered by Platinumhitech, which stands at 1:500. Such leverage is not just highly risky, it is also illegal in the jurisdictions that this broker is targeting.
In the UK and in the European Union, the maximum leverage ratio a broker can offer its clients is 1:30. Anything more than that is illegal. Therefore, this ratio of 1:500 is against the law, which is just another sign that this broker is a scammer.
Issues with Trading Software
We also found issues with this broker's trading software. First of all, it is a poorly designed WebTrader software, one that is commonly used by scammers. And second of all, the link to the MetaTrader 5 downloadable software is fake. All you can do is download a dummy version of the software, which means that you can't really carry out any trades. Another scam!
Conclusion
To answer the question: Is Platinumhitech a scam? The answer is: yes. This broker is a scammer that has been flagged off by one of the top financial authorities in the world. We would recommend not doing business with this broker.