Website URL: https://primexbtpro.com
Founded: 2020
Regulations: Not Licensed
Languages: English
Deposit Methods: Bitcoin / Ethereum
Minimum Deposit: No Minimum Deposit Requirement
Free Demo Account: Not Available
Number of Assets: Unknown
Types of Assets: Cryptos, Binary, Forex
Trading Accounts and Conditions
Primexbtpro has provided no information about its trading accounts or even its trading conditions. And since their trading platform did not seem to be functioning, we were unable to get any information for ourselves.
Thus, we cannot offer details about the account types, the spreads or any other commissions or fees that this broker charges. However, the broker makes a passing reference of a maximum leverage of 1:500.
Primexbtpro – Advantages
Premixbtpro is a scammer and there are no advantages to trading with this broker.
Primexbtpro – Disadvantages
Here are the disadvantages of trading with Primexbtpro:
Primexbtpro claims to be regulated in multiple countries – the Seychelles, Vanuatu, Australia and even Cyprus. The broker claims that its parent company, Primexbtpro Limited is registered under the law of the Seychelles and provides a registration number (8424819-1). The broker has also provided a Seychelles address.
The broker also states that it is regulated by the Seychelles FSA (Financial Services Authority) and provides the Securities Dealer License number SD037. However, in the very next sentence, the broker states that Primexbtpro is the tradename of TopFX Ltd (registration number HE274180), a company that is registered in Cyprus and is regulated by the CySEC (Cyprus Securities and Exchange Commission) with license number 138/11.
The problem is this. We checked the registration number for TopFX on the CySEC's online register. This company is, in fact, registered with the CySEC, but it has no connection to Primexbtpro. The two domains that belong to this company are www.topfx.com and www.fondex.com. This broker, with the domain www.primexbtpro.com has nothing to do with TopFX.
What this tells us that this broker is a clone firm – an entity that steals another legitimate company's details and passes them off as its own. This is a typical scam tactic used to create a sense of legitimacy.
Thus, the first step of our investigation has revealed to us that Primexbtpro is not a broker that you should trust – it is unregulated, and it is a clone firm. It is wise to remember that clone firms have been growing in number in recent years, therefore, it is always best to research a broker thoroughly before you invest money with them.
Plus500 is a FTSE 250 listed brokerage providing online trading services in CFDs, across 2,000+ securities and multiple asset classes.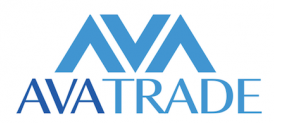 $100
Minimum Deposit
The company was created as a combined effort of financial professionals and experts in web-commerce with the goal of perfecting the online experience for retail traders.
Another clear indicator that this broker is a scam is the fact that there are no legal documents present on its website. Not only does this make their operation illegal, but it also leaves unwary novice traders vulnerable. Legal documents such as Client Agreements, Customer User Agreements, Terms and Conditions, etc., detail the policies the broker has – deposit and withdrawal policies, bonus policies, dormancy policies, refund policies, commissions, fees and so on.
The absence of legal documents, besides being illegal, are also traps for unwary traders. Most of us tend to blindly click on the terms and conditions tab and carry on with our registration processes. This is what these scammers are relying on. Once you have registered with these scammers then there are no legal documents that can protect you from their unscrupulous plans. This means that your funds can never be recovered if you get scammed. Thus, before you sign up with any broker, it is always strongly recommended to read their terms and conditions.
Non-Functional Trading Software
Primexbtpro claims to offer its clients the best trading software in the industry. The broker also claims to offer the best spreads and the lowest commissions. These are, once again, only lies.
Their trading platform doesn't even function. We tried registering for an account to find out the trading conditions offered by this broker and also to check out the quality of the trading platform. However, when we gained access, we found ourselves looking at a weird looking dashboard – something that resembled a fake platform. There is no way you can carry out trades on this so-called platform.
Other legitimate brokers offer their clients the best trading platforms in the world, such as the MetaTrader 4 software, which has a fantastic set of tools to help make trading easier. What you get with this broker is not even close.
Primexbtpro offers a maximum leverage of 1:500. This is just too high. While using high leverage ratios can give possible high returns, the chances of trading losing out on the market are much higher. In fact, many traders have gone bankrupt due to using too-high leverages. This is the reason why many regulators across the world have placed limits on how much leverage traders can get from their brokers.
Thus, in the EU and the UK, individual traders can get a maximum leverage of 1:30, the US leverage ratios are capped at 1:50 and Australia does not allow leverages of more than 1:30.
The only way that you can make payments are through cryptocurrencies or bank wires. This is another indication that this broker is a scam. Scam brokers prefer to use cryptocurrencies as payment option because they are untraceable and irrevocable; once you have made a payment using cryptos, there is no way that you can get your money back. You will also not know who your money has gone to.
No Minimum Deposit Mentioned
While not as serious an issue as the others, it all adds up. This broker has not mentioned what the minimum deposit requirement is.
Conclusion
Primexbtpro is a clone firm that is using another company's credentials to pass off as a legitimate broker. This brokerage must be avoided at all costs. We strongly recommend finding another broker that is offering its services legally and fairly.