Website URL: prowebtrader.com
Founded: 2021
Regulations: N/A
Languages: English
Deposit Methods: Visa, Mastercard, Wire Transfer, American Express, Bitcoin, Discover
Minimum Deposit: $250
Free Demo Account: N/A
Number of Assets: 3
Types of Assets: Forex Trading, Stock Market, Cryptocurrency Trading
For brokers interested in Foreign Exchange, Stock Market Trading, and Cryptocurrency Trading, Pro Web Trader is a profitable online trading and investment platform. It allows users to profit from both increasing and falling prices in indices, Forex, commodities, stocks, and cryptocurrencies.
"We aim to help our clients get the most out of online trading by supporting them in gaining access to liquidity and successfully managing risk. Our cutting-edge technology, cutting-edge security encryption, and unrivaled network enable us to provide an unrivaled trading experience."
Read on to see whether or not the claims from Pro Web Trader are true.
Trading Accounts and Conditions
Pro Web Trader has 6 account types, Trial, Bronze, Premium, Silver, Gold, VIP. These account types ask for: $250, $1000, $1500, $5500, $15000, and $55000 respectively.
Customers are not protected by Pro Web Trader because it is an unregulated forex broker. This is a significant red flag, but it is far from the only one. The website's footer link to create an account leads to a page warning users that the connection is not secure because the site's certificate has expired. There will be no email sent to the user's mailbox, and on the form, there will appear to be links that lead to the same page.
Pro Web Trader – Advantages
There is absolutely no advantage when it comes to trading with Pro Web Trader. Since it's an unregulated and unlicensed broker your funds aren't as safe as you would think. Try looking for brokers who are regulated and are actually legit.
Pro Web Trader – Disadvantages
Clearly Unregulated
Pro Web Trader has a UK phone number and a London location. The Terms and Conditions were extremely brief and focused on the website's limitations and licensing rather than those of the company behind it. When it comes to Forex trading, the United Kingdom has some of the strongest restrictions in the world, which is why UK brokers are widely regarded as reliable and trustworthy. The FCA (Financial Conduct Authority) — one of the most stringent financial watchdogs – is the financial authority that ensures that all laws and regulations are followed.
If they wish to preserve their license, UK brokers must follow a slew of rules. On the one hand, they must join the Financial Services Compensation Scheme, which ensures that if a licensed UK broker goes bankrupt, their clients are protected from losses and can claim up to £85 000 in compensation.
Furthermore, such brokers must maintain a high level of openness and keep client funds separate from their own. This means the broker has restricted access to the funds and is unable to reinvest them as they see fit.
Plus500 is a FTSE 250 listed brokerage providing online trading services in CFDs, across 2,000+ securities and multiple asset classes.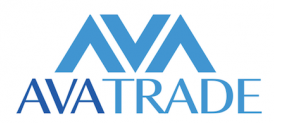 $100
Minimum Deposit
The company was created as a combined effort of financial professionals and experts in web-commerce with the goal of perfecting the online experience for retail traders.
Trading Software
Pro Web Trader offered us with a simple web-based trading platform. Mimic trading – the ability to directly copy the orders of successful traders – was an intriguing feature of the software. However, the pricing was absurdly excessive, ranging from $3500 to $5000.
Although such an add-on is available on the MT market for a much more modest price – that trading program costs $35 in MT5 – the most popular trading platforms, MetaTrader 4 and MetaTrader 5, do not immediately give the ability to duplicate trade. For a nominal monthly charge – usually between $30 and $40 – you can subscribe to other traders' signals.
Expert Advisors, strategy testers, and the ability to purchase VPSs to keep your EAs running at all times are all features that MT provides. There are a plethora of regulated brokers who provide those dependable trading platforms, which you can always look into.
Deposit, Withdrawal, and Fees
Pro Web Trader provides up to six distinct account kinds, but there is no information on how much each one requires in terms of a deposit. However, we had the option of depositing $250, $1000, or $5000 on the platform itself.
A $250 deposit is not excessive when you consider that this is around the same price that respectable brokers would offer you. Many brokers, on the other hand, would gladly put up an account for considerably less – even $1.
If you believe the FAQ section, you have a couple options for payment: Visa/MasterCard and wire transfer. We discovered that we may deposit with American Express, Bitcoin, and Discover – another credit card network – on the platform itself.
While cryptocurrencies are, in and of themselves, perfectly legal payment methods, a broker pushing you to send money to them in cryptocurrency is a red flag. Any bitcoin payment is non-refundable, so after you've sent it, you'll almost certainly never see it again.
Conclusion
Scams like these operate in a simple but efficient manner. You notice a banner or ad on the Internet and are driven to the scammer's website, where you are bombarded with promises of quick and easy money. Fake license numbers, happy customer testimonials, and grand words entice you. So you submit your contact information, which includes an email address and a phone number.
The first wave of con artists appears as soon as this occurs. You receive a barrage of phone calls and emails for a deposit. So you send that deposit, and after a while, you may see that you're making money and question if you should invest more money. This is an intentional ruse by the scammers to get as much money out of you as possible before you realize something is wrong.
Pro Web Trader is an arrogant scam broker who will take your money as soon as you turn your back for a second. There are numerous issues with them. Actually, users would run into red flags at every turn – something that would not have happened if this broker was even halfway legitimate.